KREAM x Camden Cox x IDEMI Team Up With "Chemistry"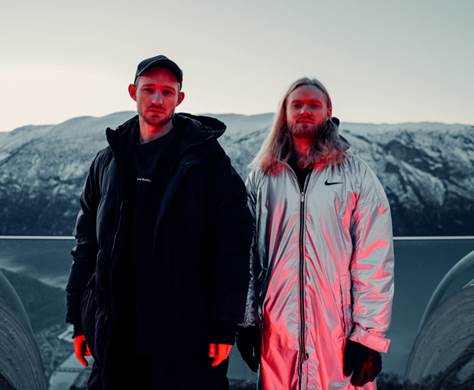 When some international superstars start teaming up, you know it is going to be a banger. The Norway-based brothers Daniel and Markus Slettebakken better know to the world as KREAM teamed up with the talented and beautiful Camden Cox and newcomers IDEMI. Their collaboration called "Chemistry" follows such recent releases as KREAM X Jake Tarry's "Once Again" and "Pressure," both available everywhere now for streaming and download. In addition, KREAM have unveiled a steady series of remixes – including a new spin on Kate Bush's "Running Up That Hill," while continuing their groundbreaking LIQUID : LAB mix series.
With "Chemistry" this trio has combined their forces to deliver us a sure fire dancefloor burner. While the sweet vocal is reminding us that love can do various things to us it combination with of the production and vocal that makes this track stand out. A very well placed nice beat flawlessly integrates with the amazing vocal. "Chemistry" shows once again that KREAM is able to continue with their quality stream of successful releases. Wether original productions or remixes this duo once again proves that they are at their A-game. "Chemistry" is out now on Big Beat/Atlantic Records.
If you want to catch KREAM live:
Sep 24 / Belo Horizonte, BR / Planeta Brasil
Sep 29 / Raleigh, NC / Alchemy
Sep 30 / Atlanta, GA / Domaine
Oct 1 / Charleston, SC / Trio
Oct 7 / Las Vegas, NV / Zouk
Oct 8 / Austin, TX / Kingdom
Oct 21 / London, UK / Egg
Nov 6 / Santiago, CH / Creamfields Chile
Nov 11 / Orlando, FL / EDC Orlando
Nov 12 / Washington, DC / Soundcheck
Nov 18 / Columbus, OH / Galla Park
Nov 19 / Chicago, IL / Prism
Nov 20 / Boston, MA / Memoire
Nov 25 / Costa Mesa, CA / TIME
Nov 26 / St Louis, MO / Wheelhouse
Dec 2 / Tempe, AZ / Sunbar
Dec 3 / Denver, CO / Temple