10 Acts to Catch at Electric Zoo: Wild Island This Weekend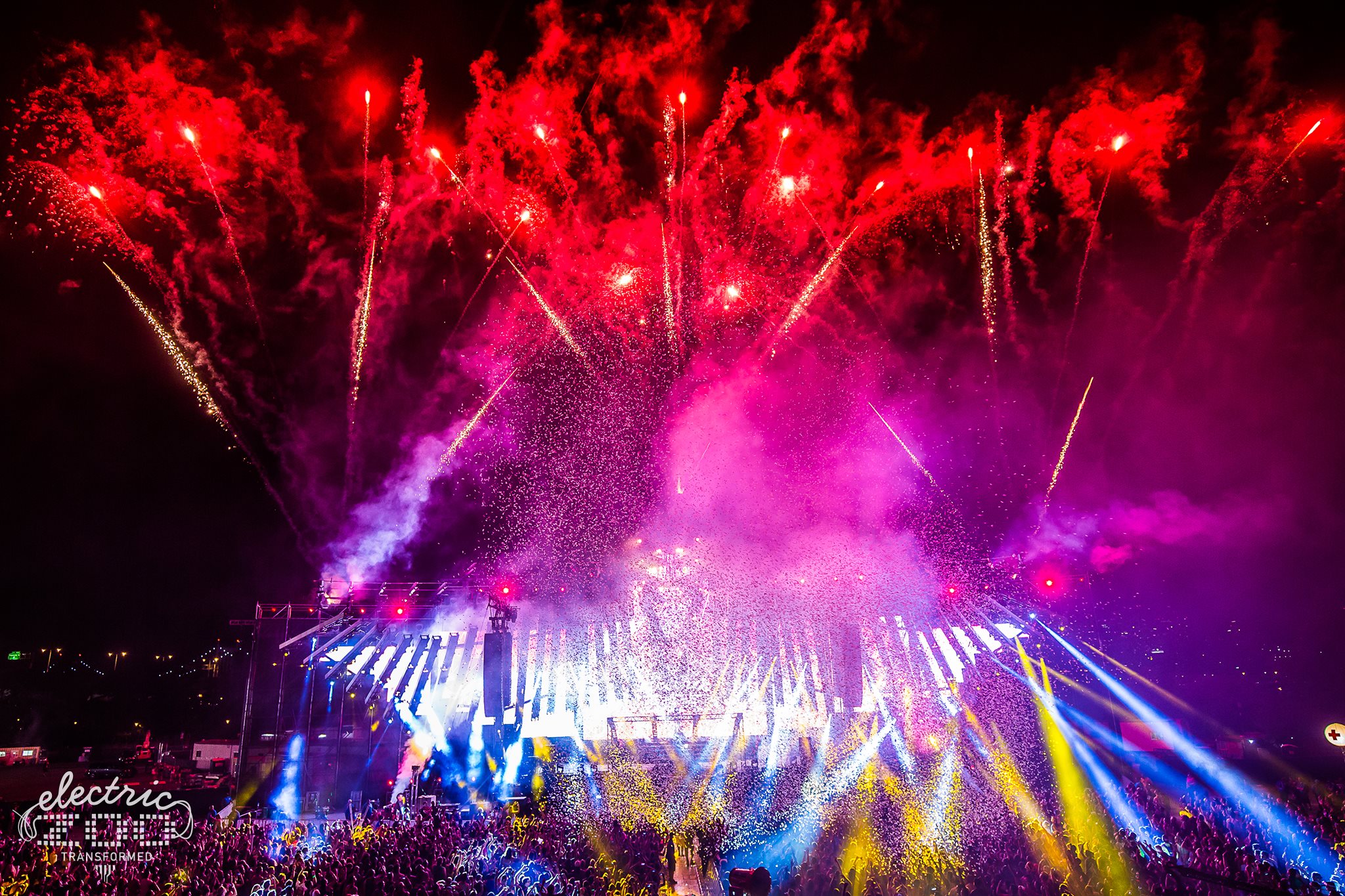 The Nocturnal Times names 10 acts to catch at Electric Zoo Wild Island
Electric Zoo returns to Randall's Island Park this Labor Day Weekend for its eighth annual installment. Among the acts slated to perform at this year's Wild Island edition include headliners Tiësto, Hardwell, The Chainsmokers, Bassnectar, and Porter Robinson (live). Prepare to go wild this weekend with other party-animals with the Electric Zoo: Wild Island official anthem, Codeko feat. RAPHAELLA "Walking With Lions."
We've got 10 acts that you should catch at this year's Electric Zoo: Wild Island 2016:
Porter Robinson (live)
One of the most anticipated acts to take the stage at this year's Electric Zoo is internationally acclaimed musician, Porter Robinson. From his game-changing LP, Worlds, to his ground-breaking live performances, Porter has become one of dance music's most sought-after acts. Most recently, Porter Robinson released his collaboration with Madeon, "Shelter." Catch Porter Robinson at the Wild Island main stage on Saturday just before Tiësto.
The Chainsmokers
Following their recent performance during the MTV Video Music Awards at MSG last weekend, world-famous duo, The Chainsmokers, return to New York for a DJ set at the Electric Zoo main stage. What all started with "#SELFIE" has turned into a cultural phenomenon. After releasing one of the biggest tracks of 2016, "Don't Let Me Down" feat. Daya, the pair followed up with the Billboard Hot 100 #1 single, "Closer" feat. Halsey. The Chainsmokers may produce radio-friendly hits, but that doesn't mean they don't thrown down high-energy and hard-hitting DJ sets. Catch The Chainsmokers at the Wild Island main stage on Sunday.
Lane 8
After just recently posting a teaser on social media of an upcoming remix of deadmau5's "Strobe," captioned "coming soon…," DJ and producer Lane 8 makes his return to the Big Apple—and you won't want to miss it! Daniel Goldstein, better known by electronic enthusiasts as Lane 8, is an Anjunadeep mainstay. It should come as no surprise that he's playing a 9-10 p.m. set at Sunday School Grove during the Anjunadeep curated day one. Expect to hear tunes from his 2015 album, Rise, and 2016s Rise (Remixed), during his EZoo feels-fest.
Matoma
Tropical dance music at its finest, close out your Summer at EZoo with Matoma bringing you the perfect soundtrack. Combining different styles of electronic music with rap and hip-hop, Matoma serves up a refreshing and unique take on DJing. This year, Matoma revealed his Hakuna Matoma album project through Big Beat Records/Pharolophone, while embarking on a coinciding tour. The Norwegian act, Tom Lagergren, better known as Matoma, performs at the Hilltop Arena on Sat., 9/3 at 6:10 p.m.
Andrew Rayel
Trance titan and Armin van Buuren protege, Andrew Rayel, is one of the biggest names among Armada Music's roster. All just this year, Rayel has released contagious and powerful singles "Winterburn" with Digital X feat. Sylvia Tosun, "Once In A Lifetime Love" feat. Kristina Antuna, and "All Systems Down" with KhoMha. On the remixing front, Andrew was called upon this year for his own interpretations of popular Armin van Buuren tunes, "Embrace" and Rising Star feat. Betsie Larkin "Again." Playing at the Electric Zoo main stage, Find Your Harmony with Andrew Rayel on Sun., Sept. 4th from 5-6 p.m.
Gareth Emery
Garuda Music founder, Gareth Emery, returns to Randall's Island following the release of his new album 100 Reasons To Live. Once again, Gareth proves himself to be one of the biggest producers of the year—not to mention one of the most talented. Emery's new LP— which has been released with the singles "Reckeless" ft. Wayward Daughter, "Save Me" ft. Christina Novelli, "Lost" ft. Janet Devlin, and "CVNT5" ft. Ashley Wallbridge—has resulted in dozens of new remixes of the album's tracks that have been dominating DJ sets all year long. Pumping out quality release, after quality release, let your inner wild animal loose with Gareth Emery Riverside on Sunday.
Louis The Child
The Chicago-based duo, Louis The Child, consisting of group members Robby Hauldren and Freddy Kennett, exploded onto the electronic scene with their production "It's Strange" feat. K.Flay. In addition to the diverse remix package of their 2015 hit single, "It's Strange," released this year, Louis The Child also unveiled their newest track, "Weekend" with Icona Pop. For these reasons—and because Louis The Child throws down explosive DJ sets—they are among our must-see acts at this year's Electric Zoo Festival.
GoldFish (live)
This year's Electric Zoo brings several different live acts, but if there's any you're considering, put GoldFish at the top of your list! The South African duo, GoldFish, consists of members Dominic Peters and David Poole. With a list of accomplishments and an extensive repertoire under their belt, GoldFish are true musicians that incorporate live instruments within their sets. This year, the duo joined forces with Bakermat on their Games EP, on the track "Games Continued" feat. Marie Plassard.
Shaun Frank
As a co-writer of "Closer," the newest smash single from The Chainsmokers feat. Halsey, Shaun Frank performs at Riverside on Friday. On Sept. 1, the DJ/songwriter/producer begins "The Getaway Tour" at Red Rocks with The Chainsmokers. Things are only just beginning for the multi-talented act whose debt solo single, "Let You Get Away" feat. Ashe, will be released on Sept. 16 through Spinnin' Records.
Felix Jaehn
Some may recognize Felix Jaehn from his huge remix of OMI's "Cheerleader," which was a radio-smash. Others may find familiarity in his name due in part to his "Can't Go Home" collaboration with Dim Mak label boss, Steve Aoki, and Adam Lambert. The German breakout talent takes the Riverside stage by storm on Friday, where you'll be sure to hear his newest single, "Bonfire" feat. ALMA.
For more information or to purchase tickets for Electric Zoo, visit electriczoofestival.com.
Photos courtesy of Electric Zoo Festival