Zedd Unveils 'True Colors' Documentary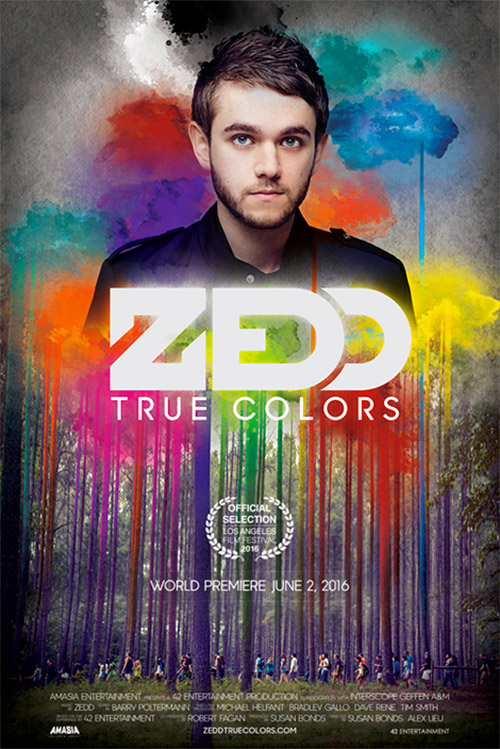 Grammy Award-nominated DJ and producer, Zedd, has released a new documentary film entitled 'True Colors'
When you're a Grammy award winning artist that has gone multi-platinum several times and plays sold out shows across the world, one might say it could be difficult to remain humble and stay true to your fans. For Zedd, however, this is not difficult, it's second nature. For the 27-year-old music producer, having a close relationship with his fans is not just important; it's the priority. This was the propelling factor for the most recent news on this incredible artist; the release of his feature documentary entitled: "True Colors." The film premiered on October 19th, and is now available exclusively on iTunes for all Zedd followers to enjoy, HERE.
"True Colors" the film is centered on a group of die-hard Zedd fans on a scavenger hunt to score passes to 10 events throughout the U.S. Each event was created with one of the songs from his latest album True Colors, in mind. Zedd made sure to make every fan in the documentary feel like their connection with the DJ was as real as they all hoped, and to prove that the relationships he shares with his fans are the most important things to him. The documentary also highlights the journey that he's taken throughout the years to create the music he has always dreamed of, and how it actually feels to take on the creation of an album and the reality of a world tour.
Watch the documentary trailer:

As a gift to iTunes users, the True Colors album is on sale for a limited time in celebration of the release of the new documentary. Make sure to catch the film on iTunes and enjoy learning more about one of your favorite dance music producers!
For more information visit zedd.net. Follow Zedd on Facebook, Twitter, and Instagram.