Discussing NAZAAR's 'VISNS' [Interview]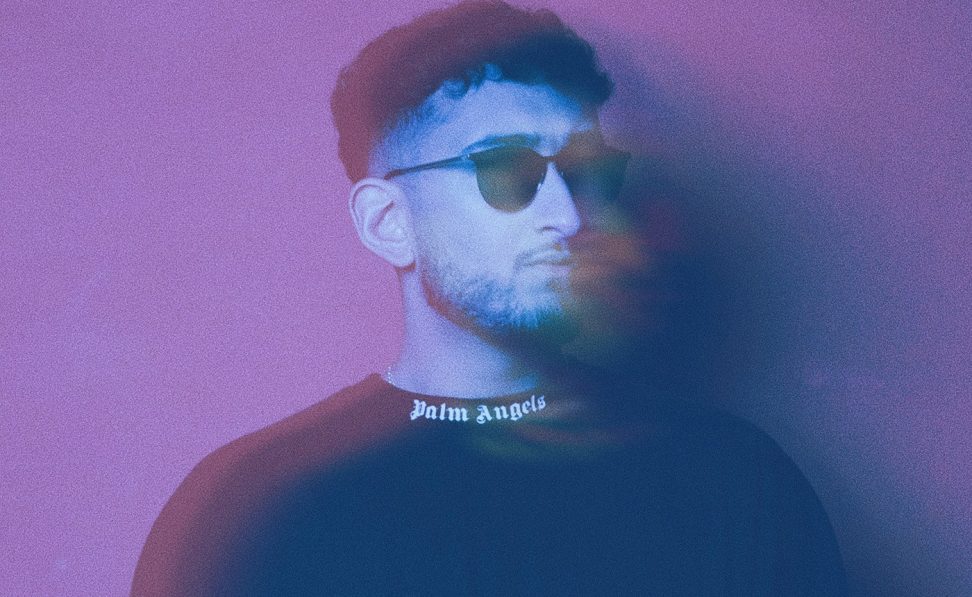 In 2017 we saw Farhan Zahir, better known as NAZAAR get catapulted to the front lines of electronic music. This was all thanks to his one massive release, the official remix of The Chainsmokers "Sick Boy" which was signed to Columbia Records.

In the years after we've seen him drop even more ear candy. Whether it was his full 5 track EP titled The Legacy on Never Say Die in early 2019 or the infamous club destroyer "BLITZKRIEG" in collaboration with Carnage, this incredible producer has had an undeniably successful start to his career and has already begun to distinguish himself from the rest of the pack. He is well on his way to climbing the ranks and becoming one of dance music's most recognizable figures.
"VISNS is a story about me finally finding myself and having absolute clarity about my future.
6 songs, 6 stories, 6 different feelings; that is what VISNS is. I hope everyone who gives it a listen is able to feel what I felt when writing these songs and finds out just a little bit more about their own VISNS." – NAZAAR
With VISNS the dupstep guru drops a fantastic new sonic body of work that's supposed to help listeners dig deeper into their thoughts and make sense of the visions they have for themselves.
"In a dark time, I found my peace in writing music, stories with an audible addition to them. Each song on this EP is a story within itself, a story about the inner fight to find peace, the struggle with anger and fear, and the relief of finally letting go." – NAZAAR
We had the opportunity to sit down with this talented creator and chat about his career, future and many other things. Read on in the full interview below.
Nocturnal Times: Hi Farhan, big gratz on the new EP and thank you for taking the time to sit down with us. How many months have you worked on VISNS and how do you feel seeing it finally being released? Is there a track on this EP that you are particularly excited about?
NAZAAR: Hey! First of all thank you so much for taking the time to sit down with me, it means the world. VISNS took about 3 years to complete from start to finish! It's an extremely diverse body of work that spanned from mid-pandemic to present day. I'd say I'm extremely excited for "Love Burns," it's a song that really hits close to my heart.
Nocturnal Times: When we look at VISNS, it is stuffed with 6 great tracks. Did you put them in a random order or is there a story you want to tell us with this EP?
NAZAAR: The songs are all in a specific order! The VISNS EP is a story of my emotions through one of the worst and best moments of my life; the COVID-19 pandemic. Each song aims to tell its' own story, but the larger idea is the contrast between Darkness (heavy dubstep) and Light (the more melodic songs).
Nocturnal Times: For this EP you worked together with 3 other talented artists. How do you decide who are you going to work with? How do you get in contact? Are they reaching out to you with an idea, or how does that process work for you?
NAZAAR: I had the honor of working with Louiejayxx, Virus Syndicate, and REAHH on some amazing songs on this project. My collaboration process is really simple; if you make dope music, we can make something amazing. Each one of these artists are amazing within their own rights, and I think we made amazing music together. As far as who contacts who first, it's really different in each case. With Louiejayxx, we met online a few years back and I quickly became a fan of their songs, eventually we both had such a strong mutual love that we decided to make multiple songs together. With Virus Syndicate; I reached out them about a year ago with the WAR CRY idea, and they loved it so much they decided to hop on it. I found REAHH on Instagram, she's an amazing songwriter/vocalist, when I sent her the LIES concept she wrote the perfect lyricism to describe the vibe of the song.
Nocturnal Times: You already dropped so many singles and EPs during your career. What do you prefer working on the most, full EPs or singles? Is the process different when you work on a track or an EP? For example from a storytelling point of view.
NAZAAR: I really enjoy working on large bodies of work, I think I'm able to tell my story much better when I can write many songs that take place in different times. When working on a single the process can be really simple, it's really about making something that's good quality, but with a large project like an EP it's much more difficult because I want to make sure the story that I'm telling makes sense with the music I'm making. A single is a short-story, and an EP/Album is more like a book with chapters.
Nocturnal Times: You grew up living between Pakistan and America. Do you miss Pakistan? And how did moving to the states affect your career? Do you think your cultural background has vastly influenced your music?
NAZAAR: I was born in the states, but I grew up in both Pakistan and America. I visited Pakistan almost 5 times yearly for over 1 month at a time, and those times in my life allowed me to create a truly deep love for my culture. My music is very much influenced by the rich culture of Pakistan and the middle east, but as I grow and learn; many parts of my western upbringing will start to shine through in my music as well. I miss Pakistan dearly, and I can't wait to return.
Nocturnal Times: You have played many stages during your career. Want to share a crazy story that happened during your travels? And what club/festival is still on your bucket list?
NAZAAR: Ahhh I think the craziest show of my career has been Beyond Wonderland SOCAL at the Nos Event Center in San Bernadino, California, US. I was invited by Space Yacht to play on a stage they hosted which was quite literally on a boat. I think we had about 200 people on this tiny boat, as well as another 5,000+ in the crowd. The boat was shaking so violently from everyone dancing so hard that I almost tripped a few times, and during my entire set the boat would rock back and forth so fast that I had to grab onto the side-railing a few times just to stay up haha. For me I have a lot of bucket list venues, but the top of my list right now is Red Rocks in Colorado. I'd love to headline that venue one day and put on an amazing production.
Nocturnal Times: So to round things off, what does the future hold for NAZAAR? Anything you want to share with us?
NAZAAR: Over the last 4 years I learned a few major things about myself, and one of those things is that I do not like to be held in a box, I love to explore and create. I've made so much music in my life, a lot of it isn't dubstep, and I want to be able to share those creations with the world too. NAZAAR isn't just dubstep or bass music, NAZAAR goes far beyond any genre box. I'm making it a goal to become a more diverse producer, while also giving it my all on every stage I ever step foot on. Expect all sorts of new music, crazy collaborations, and most all; HIGH ENERGY at every show. I'm so grateful for every Habibi who's joined me on this journey.