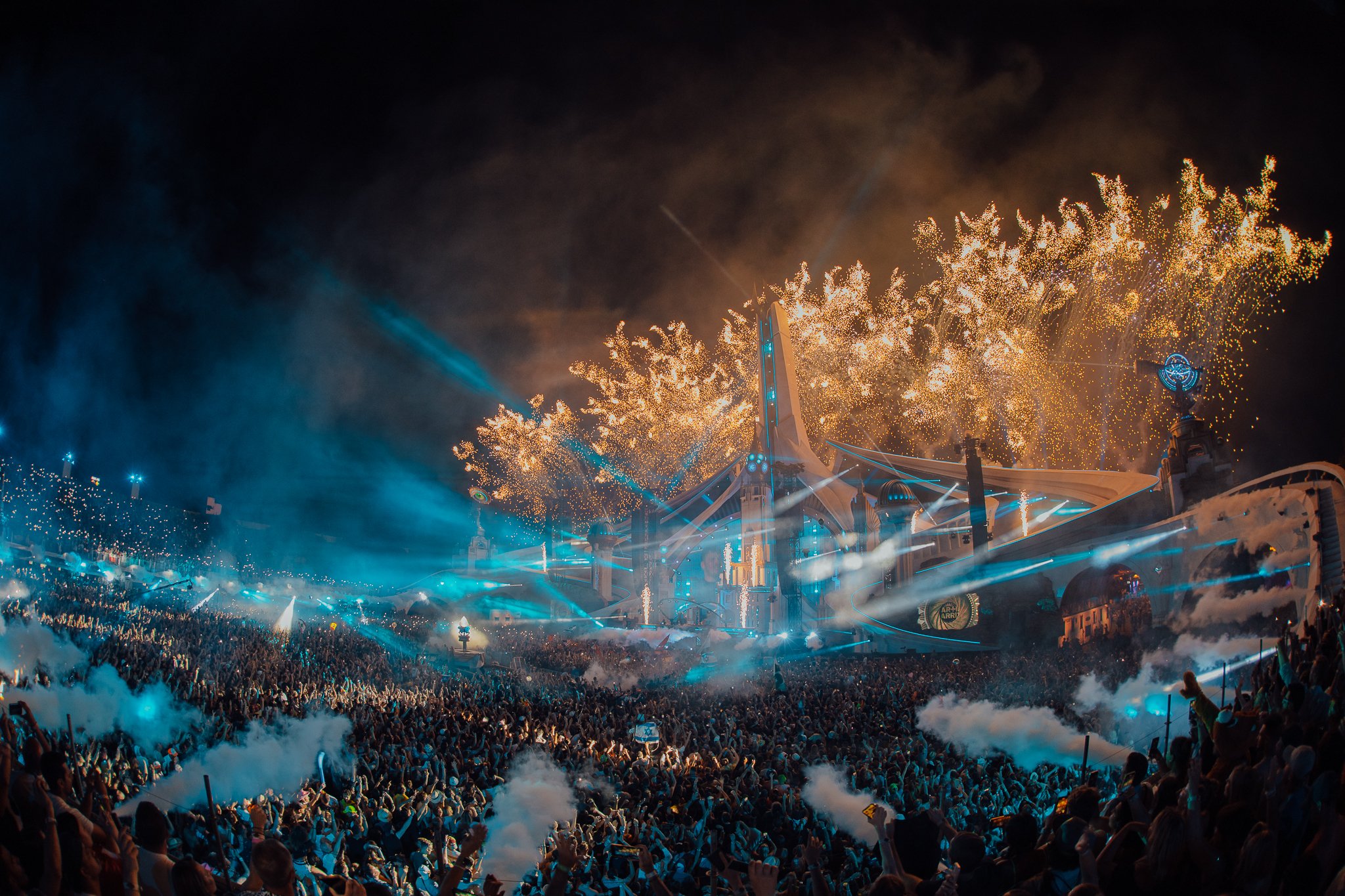 WATCH: Tomorrowland 2022 Weekend 2 Live Stream; 3-Weekend Festival Continues 21-Day Broadcast
Tomorrowland 2022 weekend 2 has arrived! This year's anticipated return of the world's biggest, most mystical (and most talked-about) music festival is taking place across three weekends for the very first time. Following a two-year hiatus due to the pandemic, Tomorrowland returns bigger and better than ever, with a third weekend expansion, and hundreds of thousands of festival-goers from around the world. For those who can't be there to experience the festivities in person in Boom, Belgium, Tomorrowland 2022 will be broadcasting for 21 days from the very start of the festival, including over 9 days of live streaming across multiple channels. This past week brought re-broadcasts of sets that aired live during weekend 1, as well as some previously unseen sets across various stages in Tomorrowland's first weekend.
Prepare for the second of three magical weekends and follow the magic of Tomorrowland via One World TV & One World Radio, streaming Tomorrowland worldwide live for 21 days from today until Thursday August 4 via tomorrowland.com and the Tomorrowland App. During the festival weekends, One World TV will feature 3 different channels, broadcasting live from this year's 'The Reflection of Love' Mainstage (channel 1), various Tomorrowland stages (channel 2) and the One World Radio studio (channel 3). People who couldn't make it to the 16th edition of the Belgian festival will be able to enjoy magnificent performances from the world's finest electronic artists – a truly unique front-row experience.
Tomorrowland 2022 presents a larger-than-life Reflection Of Love Mainstage is not only a colossal masterpiece and work of art, it is 100% locally crafted. The Reflection Of Love Mainstage at Tomorrowland 2022 is 53 meters high, 270 meters wide, includes 990 square meters of video tiles, 1.273 lamps, 214 speakers & subs, 61 lasers, 18 fountains, and more than 100 performers. The massive, multi-tier stage might be enough to take your breath away, but let's not forget that it's just one of fourteen stages across the Tomorrowland festival grounds.
For more information, including full set times, visit tomorrowland.com. Watch all 3 weekends of Tomorrowland 2022, below.
WATCH TOMORROWLAND 2022 LIVE STREAM CHANNEL 1:
WATCH TOMORROWLAND 2022 LIVE STREAM CHANNEL 2:
Photos courtesy of Tomorrowland's Facebook