Walk into the World of Chicane's Eighth Studio Album 'Everything We Had To Leave Behind' [Interview]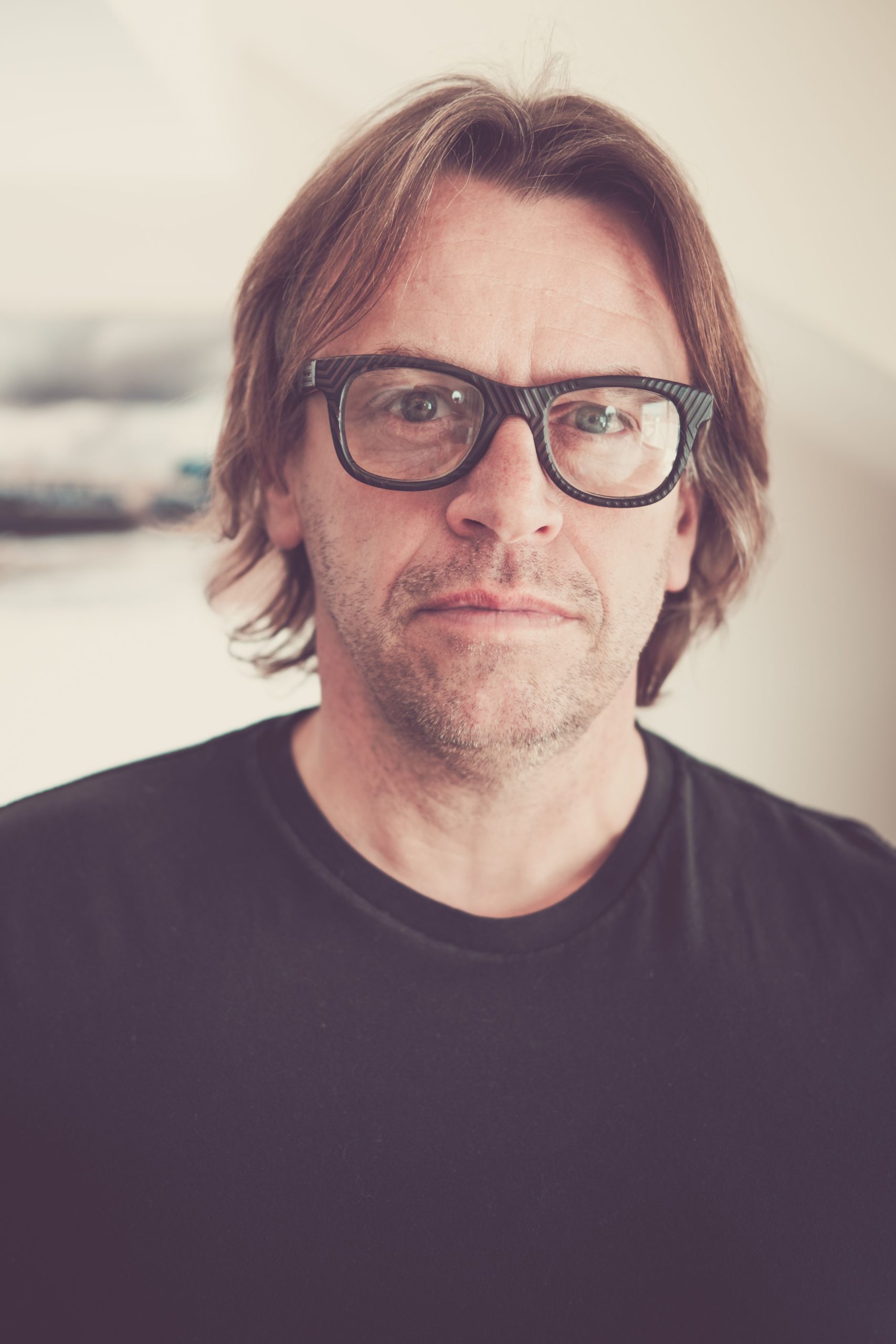 British trance originator, Chicane (real name Nicholas Bracegirdle), has released his long-anticipated eighth studio album. With Everything We Had To Leave Behind he once again contributes to the history of trance music, and as usual his sound embodies the classic Balearic sound of Ibiza – atmospheric, introspective, emotional and intimate. Chicane's music is like a psychological journey inside ourselves and in man's relationship with his equal and with what surrounds him. Bringing people together through music, regardless of age or creed. This is Chicane's mission and it has gathered a huge number of fans on the dance floor over the last decades.
Over the past year this album has been written and recorded. Everything We Had To Leave Behind is an album of peaceful reflection, hope, reverence and of course isolation. Perhaps with that reflection, it is no surprise that album tracks such as "Never Look Back" and "Make You Stay" achieve the holy grail of sounding like the youthful Chicane, offering something new and clean with a desire for space in which to breathe.
With the opening track he sets the aural tone for the album. It represents the beauty of Chicane tracks at their best with tracks like "Everything We Had to Leave Behind" featuring the stunning vocals of Maltese singer Joseph Aquilina. Incidentally he also appears on "1000 More Suns." Above all it soars and inspires, and it's not quite what you'd expect from a renowned dance artist. Nevertheless there is plenty of what we've come to expect from Chicane too, as those that know the beginning of the journey may well make comparisons to "Low Sun" or "Overture."
"Never Look Back" follows, and although the dichotomy of this album lies with "Make You Stay" it knows where it's going and how to gracefully take you there. There's also the joyous romps we have come to expect from Chicane: two treatments of songs by Christopher Cross ("Sailing") and Bon Iver ("8 (Circle)"), both of whom Chicane is an admirer of. Also in that parade is "1000 More Suns." The rallying cry of the Chicane Sun:sets podcast, "from the beach to the dance floor," also lies at the heart of this new fourteen-track album, basking in the sun one minute and feeling the call to the floor the next.
Interview
Hi Nicholas, thank you for taking your time for this interview. Congratulations on your brand-new album Everything We Had To Leave Behind. It has been a long journey for you from bursting onto the scene in 1996 with seminal trance track "Offshore." Now, 25 years later you spoil longtime fans and the next generation of dance music aficionados with your long-anticipated eight studio album. On top of that you jam packed it with a massive amount of 14 tracks.
Nocturnal Times: 2020 also held the release of your previous album – why did you release another new album so soon? Was this planned or did it happen because of the involuntary break for most people last year?
Chicane: It wasn't a deliberate move, it just seems I increased my output for some reason. I had changed my working practice during lock down, I used to work with a fellow producer/engineer. But due to the circumstance I ended up working on my own & have increased my output…. This hasn't always been the case, I can remember times when I wasn't really producing much & was struggling for output, but right now its flowing, so long may it continue
Nocturnal Times: Walk us through the process of creating 14 tracks for an album? Did you have more produced that didn't make the cut? Or is it something you envisioned all along these 14 tracks?
Chicane: There are indeed a few which didn't make the cut & some which I was writing that were too late to make the cut too. I am actually already 4 tracks into the next album such is the speed I'm producing at. The album is essentially a collection a tracks which most were conceived & produced during the lock down, some are a direct reflection on my feelings at the time. We had lost all live music & multiple things, people were dying by the thousand every day & it was a very strange time. The title also refers to some more positive things too, we had To leave behind all the excess that was in modern culture, we had to leave behind all the drinking, buying & the whole rat race that we all seemed to be stuck in. It was a time to reassess what was important in our worlds. The are also just some carefree dance tunes on the album too, no deep personal meaning, just tunes…
Nocturnal Times: What story are you telling us with Everything We Had To Leave Behind? Is it possible to have a 'favorite' track? Perhaps one that holds a particularly special meaning?
Chicane: I think '8 circle', 'Sailing' & 'Hello/Goodbye' are emotive tunes, but 'An ocean apart' is a very personal piece & was a cathartic process writing that track, the reasons will remain private.
Nocturnal Times: For this album you worked again with Maltese singer, Joseph Aquilina. Was it clear that you wanted him on this album or did it follow your process? What is it about Joseph that you enjoy working with him?
Chicane: Joseph has one of the loudest & most commanding vocals I have ever come across, when he sings, you listen & pay attention. Its a powerful track if he is involved & singing in Maltese is another reason I love working with him. The sounds & phonetics of the lyrics just sound a bit different & unusual. So its probably not the last time we will work together, if we get the opportunity we will perform some of this live, & to hear Jo sing live is something else I can tell you.
Nocturnal Times: Now that shows and festivals are slowly beginning to pick up momentum, what cities or venues are you most looking forward to performing at?
Chicane: Love to get back to Ibiza, play the sun down at Mambos or Café del Mar, those venues are very close to my heart.
Nocturnal Times: Is there anything else you'd like to share with readers about upcoming projects / thoughts in general?
Chicane: Well, all I will say is, there's a whole load of projects to come from our stable, more Sun:sets compilations, a possible reissue of my first album with remixes & another artist album not too far away either….
Tracklist:
We Had To Leave Behind (feat. Joseph Aquilina)
8 (Circle)
Capricorn
Never Look Back
Sailing
Don't Look Down
One Foot In The Past, One Foot In The Future
1000 More Suns (feat. Joseph Aquilina)
Juno
Make You Stay
Now Or Never
An Ocean Apart
Make You Stay (Back Pedal Brakes Remix)
14. Hello, Goodbye