VIP Giveaway: Point Point at Webster Hall NYC on June 24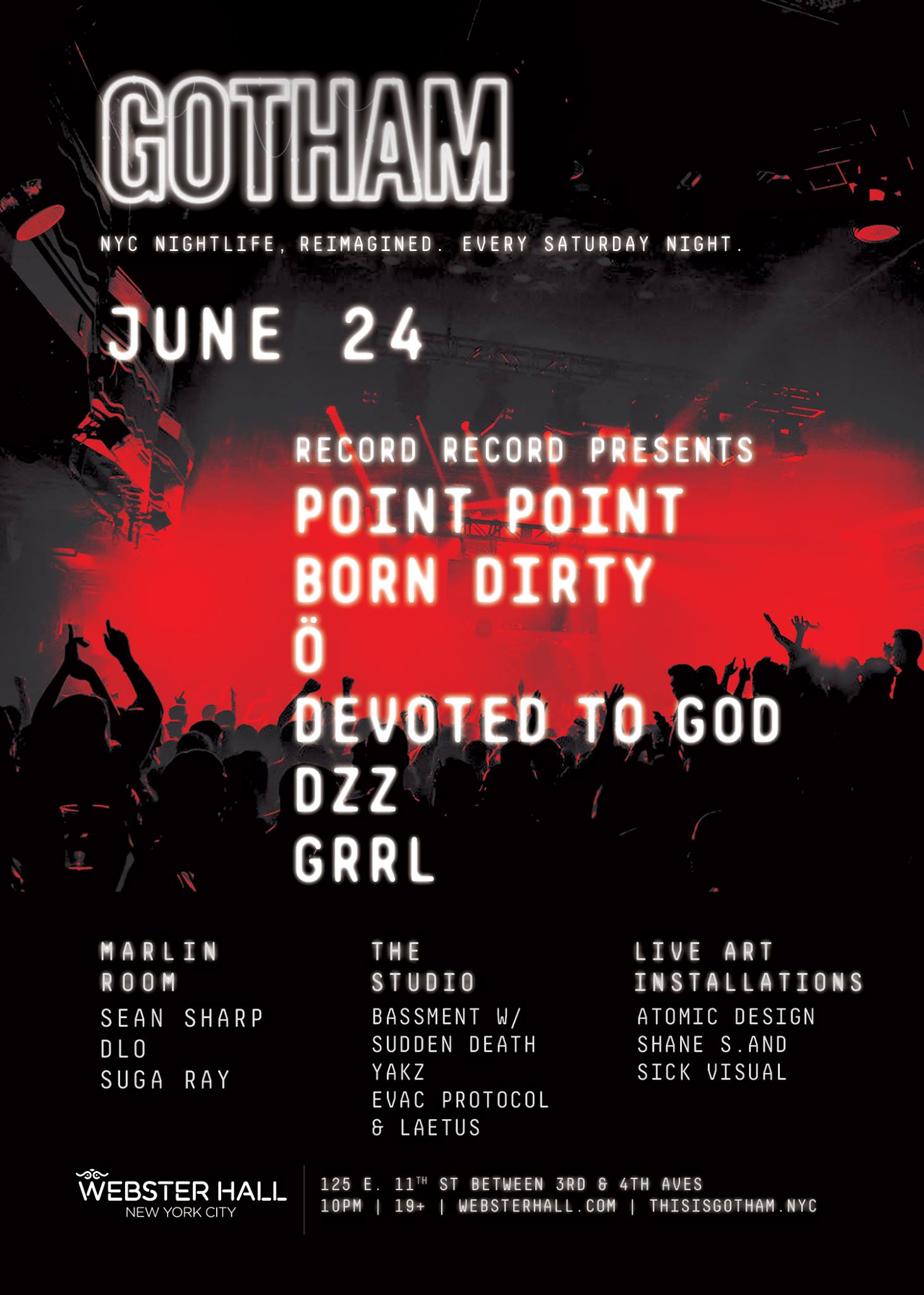 Win two VIP tickets for Point Point at Webster Hall this Saturday, June 24 from The Nocturnal Times.
Record Record presents Gotham at Webster Hall with Point Point, Born Dirty, Ö, Devoted To God, DZZ, and GRRL. This Saturday, June 24, experience the Grand Ballroom at the iconic NYC venue, Webster Hall.
Point Point's latest single, "Hands," was just released this month via Ultra Music. Listen to "Hands," here. After celebrating their two-year anniversary at China Chalet, the Record Record label crew returns to New York City for a nightclub event — and we're giving fans an opportunity to win VIP tickets (purchase tickets here).
How to Enter:
Tweet the following: "Win VIP tickets for @PointPointParis at @WebsterHall from @NocturnalTimes: http://bit.ly/2rLbn1v"

and/or

Share this article on your Facebook and tag the @NocturnalTimes page (earn bonus points for tagging your friends in the comments!)
*Giveaway ends Saturday, June 24 at 12pm. Winner will be notified by 3pm EST on 6/24.
Event details:
Who: Record Record Presents: Point Point, Born Dirty, Ö, Devoted To God, DZZ, and GRR
What: Gotham – NYC Nightlife, Reimagined, Every Saturday Night.
Where: Webster Hall, NYC – 125 E. 11th St. between 3rd and 4th Aves
When: Saturday, June 24, 2017 at 10pm
Age: 19+