Vice "Steady 1234 (Justice Skolnik Remix)" ft. Jasmine Thompson & Skizzy Mars: The Nocturnal Times Premiere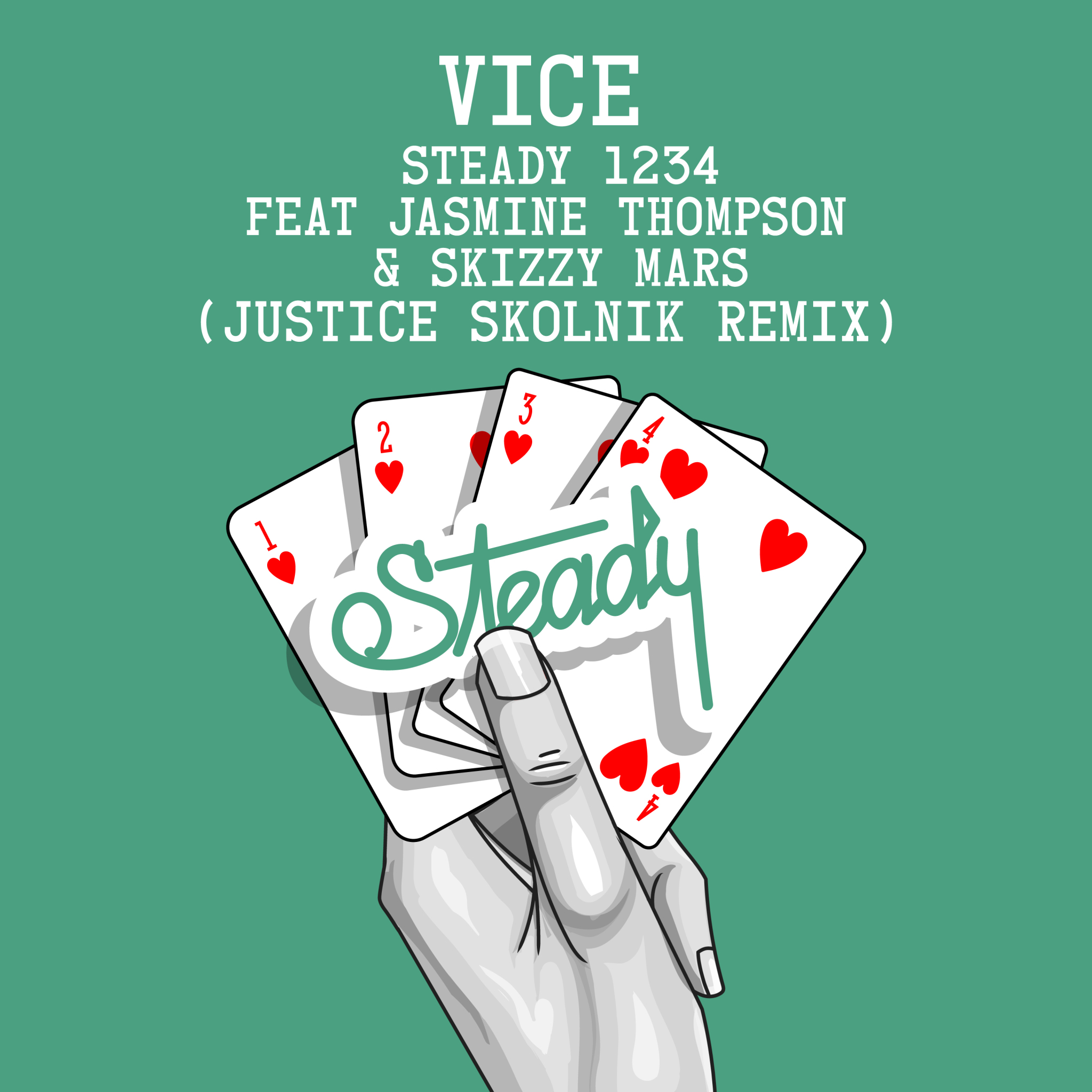 The new remix of Vice's "Steady 1234" by Justice Skolnik sees its official premiere on The Nocturnal Times ahead of official release through APG/Atlantic Records
As one of "America's Best DJs," according to the voters of the annual DJ Times Magazine poll, Vice, has taken the electronic dance music (EDM) world by storm. Eric Aguirre, better known as Vice, has won over the ears and hearts of dance music lovers with his genre-bending DJ sets.
On his latest release, "Steady 1234," Vice joins forces with Jasmine Thompson & Skizzy Mars with a new remix from Justice Skolnik. The official remix sees its official release on Friday, January 27 via APG/Atlantic Records. "Steady 1234 (Justice Skolnik Remix)" is a deep, smooth-flowing vocal production with tropical influences. Its summery undertones make it a surefire inclusion in DJ sets this festival season.
Listen to The Nocturnal Times premiere of "Steady 1234 (Justice Skolnik Remix)" feat. Jasmine Thompson & Skizzy Mars:

From Rihanna to Linkin Park, to Capital Cities to Tegan & Sara, Aguirre has collaborated with some of the biggest names in music. He's also garnered residencies at notable venues such as Marquee Las Vegas & Marquee New York, Encore Beach Club, LIV Miami, and Create (Los Angeles).
Vice has also uniquely combined his passion for music and love of sneakers by creating in-store DJ booths in the CRSVR Boutiques in California and Las Vegas. In doing so, Vice describes the unique retail experience as "music meets fashion." When it comes down to it, Vice explains that's all about the music. "It's just a feeling that overcomes your whole body," he says. "I've caught everyone on the same wavelength. I do what I love and I love what I do."
For more information visit djvice.com. Follow Vice on Facebook, Twitter, and Instagram.