GTA 'Good Times Ahead' Remix Pack: A Ranking by The Nocturnal Times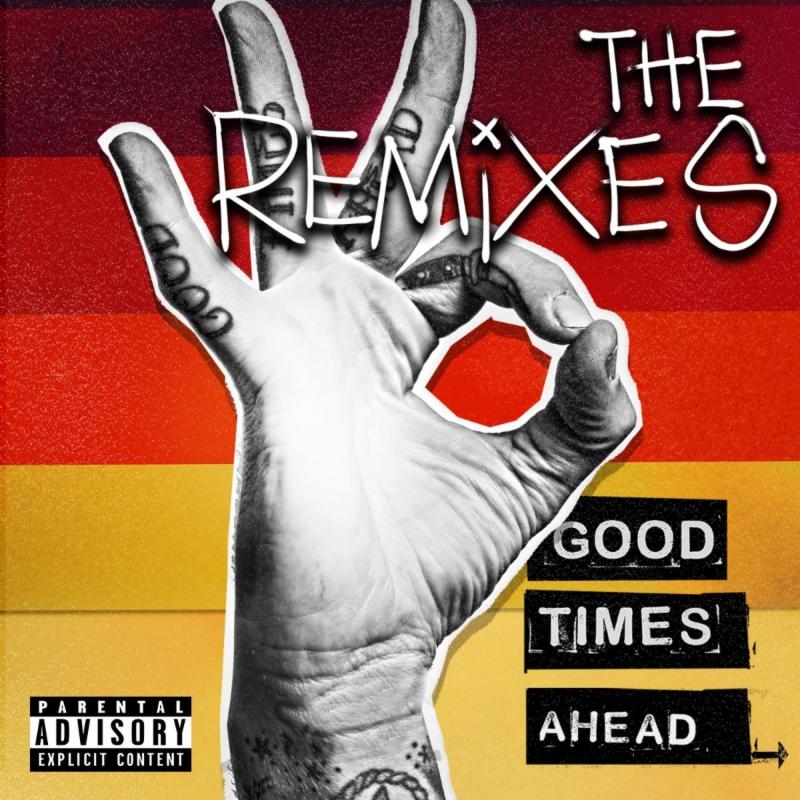 Following up such a breakout album of 2016 Good Times Ahead: The Remixes is now out and The Nocturnal Times took a listen from start to finish
A late bloomer to join the ranks of 2016's best, GTA have been busy since their October release of their debut album Good Times Ahead. Called one of the best albums of the year, a remix pack was just what every music fan was looking for following the good-feels collective piece of work. Julio and Matt are not only fan favorites but also well liked in the dance music community and enlisted the help of some of the industry's best to provide you with a nine-track remix pick featuring new renditions to "True Romance," "Little Bit of This," "Feel It," and "Get It All."
The Nocturnal Times checked out the exclusive release and ranked the tracks in order of favorite to least favorite. All the tracks featured added their own element to each GTA original, however some stood out for producing creative, emotion-laden, sound, renditions to Good Times Ahead. View below the ranking for the nine tracks featured on the Good Times Ahead: The Remixes, and a brief summary of the top four tracks.
1. "True Romance" GTA ft. Jarina De Marco (Chris Lake Remix)
2. "Feel It" GTA & What So Not ft. Tunji Ige (Boxinbox & Lionsize Remix)
T3. "Feel It" GTA & What So Not ft. Tunji Ige (Branchez Remix)
T3. "Get It All" GTA & Wax Motif (Chase Remix)
5. "Feel It" GTA & What So Not (Giraffage Remix)
6. "Little Bit of This" ft. Vince Staples (Jace Mek Remix)
7. "Little Bit of This" ft. Vince Staples (Party Favor Remix)
8. "Get It All" GTA & Wax Motif (Getter & Ray Volpe Remix)
9. "Little Bit of This" ft. Vince Staples (Yellow Claw Remix)
Chris Lake is a name that has been around for some time and is widely known for his house and electro music. Not the first name you'd relate or guess to be on a GTA remix pack, but that's partially why it's the top track on the Good Times Ahead: The Remixes. It keeps the atmospheric winding and warming synth in the background, but deploys into a catchy funky melody. Chris Lake gets you stepping with a house verified hi-hat snare percussion kick before dropping into electro wobbles matched with techno-esque trumpet risers. He does "True Romance" a beautiful service with this remix.
The "Feel It" Boxinbox & Lionsize was one of several under-the-radar gems to come from Good Times Ahead: The Remixes.  The duo took on the tough task of changing up the intensely emotional drop of "Feel It," and making it just as powerful in their own way. The drop still hits you like a fresh chill breeze but in a slower simpler form, something you could only hope to see at a live set in person with blinding lights in tow. Although the name might not be familiar, Boxinbox & Lionsize make a statement with this track.
Branzhez has been slaying the remix game for some time now, dropping one of the biggest tunes to come out of 2013, the remix to What So Not's "High You Are." Seeing this combo alone you're bound to expect something big out of the talented combination. The track consists of two different types of build-ups, the first changing the dynamic of the song and flowingly leads into the bigger-than-life drop as experienced in the original "Feel It." The remix is a standout for keeping true to the original's simplicity, in only making it slightly more up-tempo with clapped filled builds and breaking wobbles.
Originally the top three tracks were to be selected and discussed, but the Chace remix to "Get It All" made the hard case for a two-way tie for third. It's a hybrid track in the aspect it'd be difficulty to pin it down to one direct style or genre, embodying the GTA "Death to Genres" stigma. The song still holds the somewhat dark romantic theme, but at first gives you a friendly house break. It's followed up by a slightly edgier trap/moomba combo of a drop sliding you into the thought provoking male vocals found in "Get It All." A well produced remix that touches on a little bit of various musical aspects by Chace.
Take a listen to the full Good Times Ahead: The Remixes below: