ÜLÉ Music & Arts Festival to Make Grand Debut In Kansas City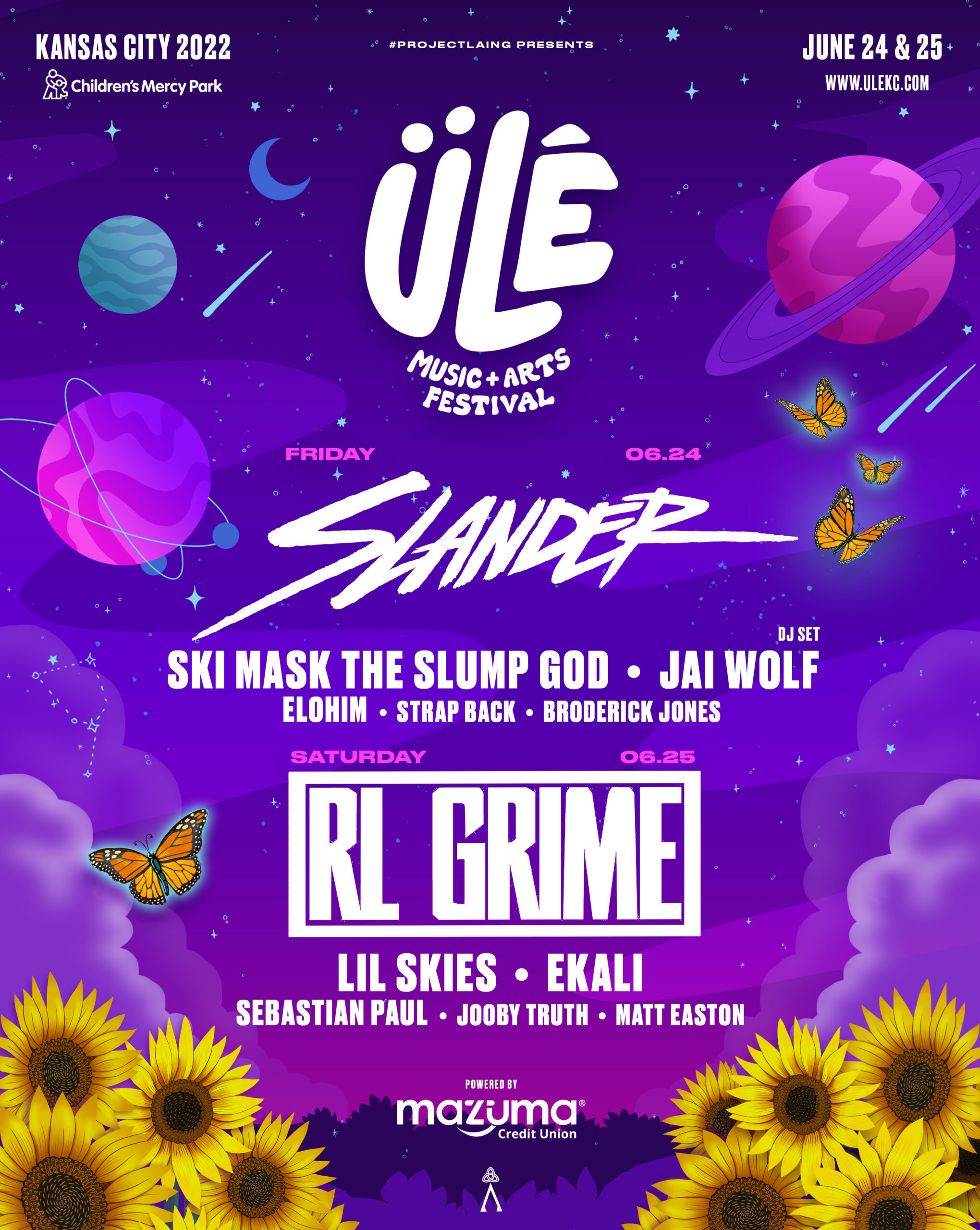 Taking place in Kansas City, Missouri, ÜLÉ Music Festival has just announced its highly anticipated debut for its 2 day weekend fest, catering to listeners and attendees with a plethora of musical tastes and more. The festival will consist of a variety of acts, such as Slander, Ski Mask The Slump God, Jai Wolf, RL Grime, Elohim, Lil Skies, Ekali, and many more, while it's currently slated to play across 2 days, on June 24th & 25th and will be taking place at the Children's Mercy Park. 
ÜLÉ Music Festival possesses a wide range of attendee packages, ranging from 2-day general admission tickets to an all-inclusive 15-person group package. Each package features a list of amenities that are meant to amplify the festival experience while maximizing leisure while on the grounds. Each day has its own list of acts and amenities that serve to embody the summer spirit that's in all of us. 
The Children's Mercy Park has recently been labeled the #4 highest rated venue in the USA, and has hosted a variety of other events such as Farm Aid, Flatlands Country Music Festival, and Buzz Beach Ball. It's a venue that's inviting for all visitors and it couldn't be a better spot for the headliners of ÜLÉ.
The event is planned by the Laing brothers, who have produced memorable events in Kansas City for over 10 years. They've hosted acts like Post Malone and are deeply focused on integrating the local community into the festival through vendors, staff, suppliers, and guests. They plan to add campaign amenities in the future, as they continue to grow and attract acts and attendees in the near future.