tyDi & Electric Polar Bears Collab on New Pop-Dance Single "You Never Know" ft. neverwaves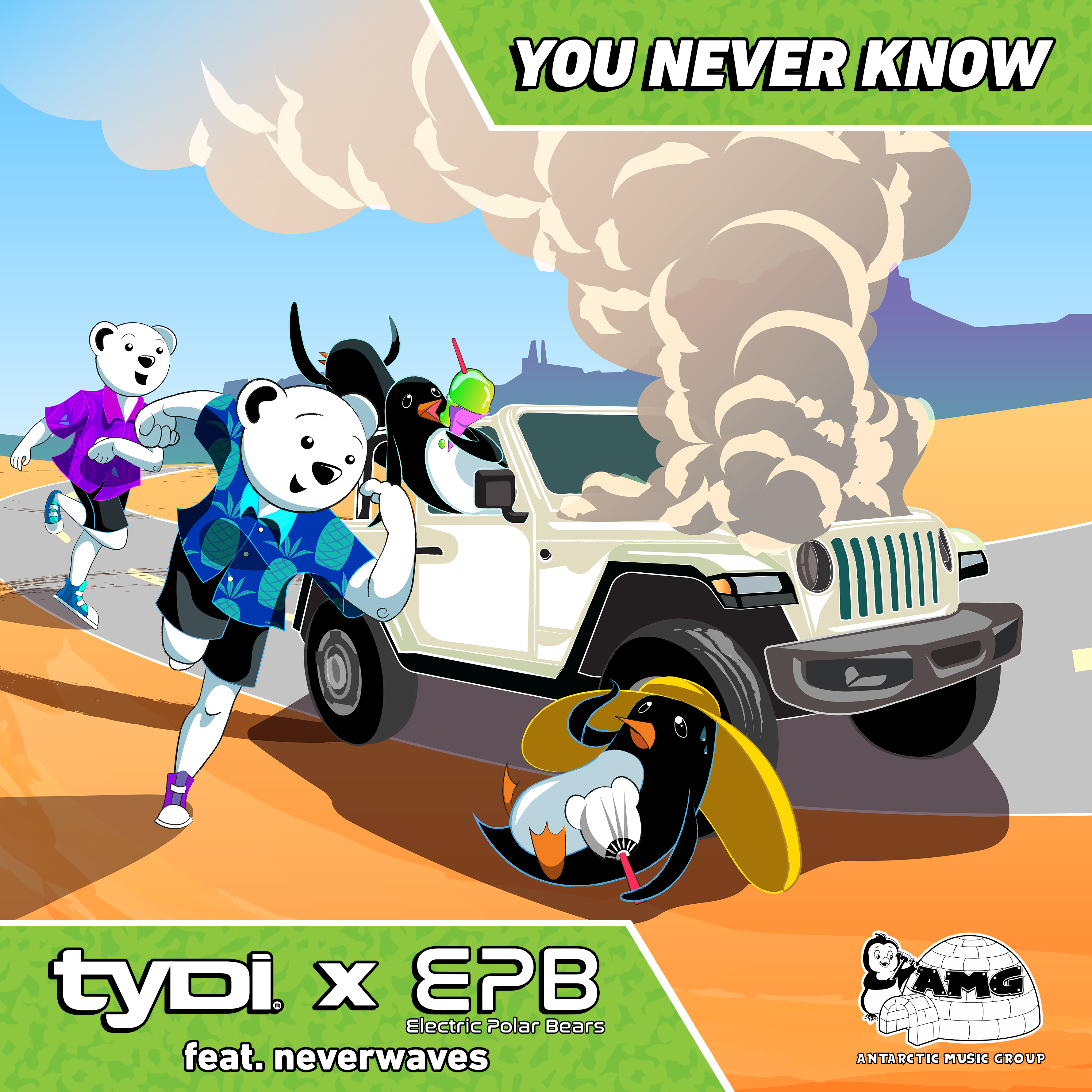 The brothers of Electric Polar Bears joined together with Australia-born producer tyDi this past week with the release of a brand new single. "You Never Know" featuring vocalist neverwaves proves to be an upbeat new dance-pop track that is sure to see many dancefloors in the months to come. With three different extremely talented artists on this track, it is almost impossible to overlook. Out now via Antarctic Music Group, EPB x tyDi's newest track is sure to capture all who listen to it.
With a supercharged, yet nostalgic undertone, "You Never Know" brings enchanting vocals from neverwaves paired with the unmatched production quality of tyDi and Electric Polar Bears. In what seems to be a match made in heaven, the producers lay down electric synths, a catchy melody, all paired with an extremely infectious drop. The lyrics bring a whole other meaning, with a heartfelt journey from start to finish. When talking of the collaboration, tyDi states:
​​"I've been a fan of both the Electric Polar Bears and NeverWaves for a while now, it only made sense to fire up the studio and jump on a fresh song with them!! NeverWaves vocals were the first thing I worked on, we jumped on a zoom session and wrote the story from scratch together; it was the first time we had met! This one is about all of those seemingly 'random' coincidental moments where we run into the right person. It's a pleasant story that isn't too 'love focused', it's something everyone can jam out to. I can't wait to drop this one at the festivals!"
After what seems to be a long-time coming, Electric Polar Bears and tyDi's craftwork have definitely paid off with this release of this all-encompassing single. With a successful past year for both of them, Electric Polar Bears look to kick off their Fall 2021 tour with Deorro at Water Castle in Mexico this weekend. Their latest single "Melting" joined forces with the legendary Paris Hilton and absolutely took over the festival scene across the country. tyDi, on the other hand, has seen much success of his own in the past few years. The DJ and producer has received recognition from the likes of DJMag, The LA Times, and Dancing Astronaut. Not only a DJ, but a composer, the Aussie has worked for Disney with reimagined soundtracks for "Disney On Ice", Stella Artois, Make-A-Wish-Foundation, and Swarovski. With proven success since both artists' debut, this single is sure to bring a brand new chapter for Electric Polar Bears and tyDi in 2022.