TPA Studios NYC Teams With Harper's Bazaar Ahead of Upcoming Open House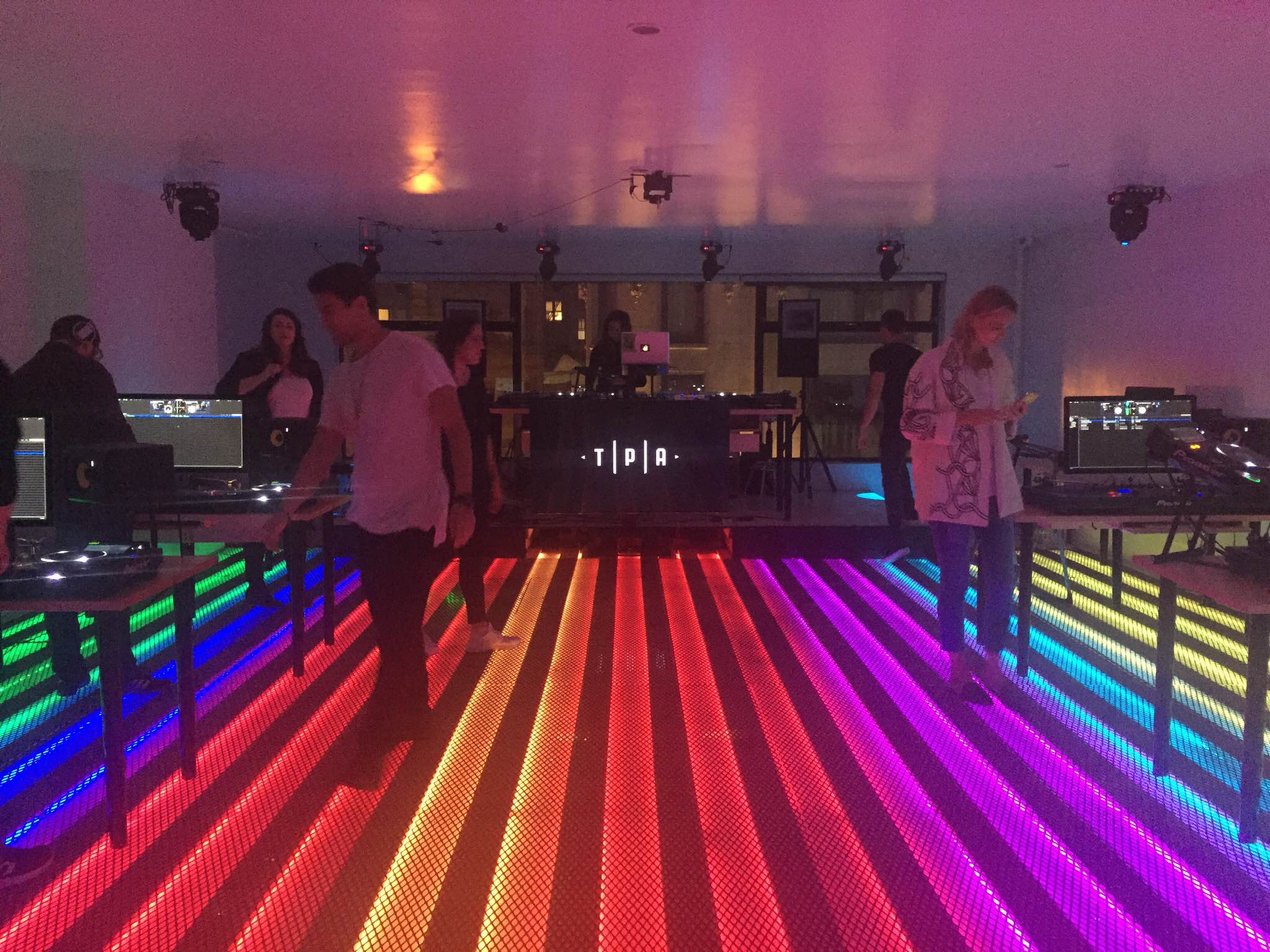 Ahead of their next NYC open house on November 5th, TPA Studios teamed up with Harper's Bazaar for an exclusive, intimate DJ Facebook live stream event
Tin Pan Alley Studios, located on W. 28th & Broadway, is a communal spot where DJs and producers come to create. Based in the heart of New York City, their studio offers training in the skills you need to develop and grow as an artist, beyond the classroom. The space is quite unique, and includes state of the art equipment, as well as colorful light paneled floors which can be synchronized with the music being played in their class.
What sets them apart, is their interactive "night club environment" approach to music education, which comes with more than a decade of experience from their diverse instructors, all of whom lead successful lives as musicians, DJs, producers and touring artists. TPA Studios is creating accessibility to the DJ industry, which has not been the norm. Current offerings include courses focused on DJ, music production, and artist development, and a description of each can be found by following the hyperlinks to their website.
On October 18th, TPA Studios hosted a Facebook live stream event with Harper's Bazaar. The session featured the instructors as well as the founders, showcasing their talents and styles to a wider audience. The collaboration with Harper's Bazaar allowed the group to spread awareness of their mission and their course offerings globally, to capture this unique space in the industry. Around 12,000+ viewers tuned in, making this one of the studios' highest ranked recorded live broadcasts to date.
Harper's Bazaar Video:

Past live stream events have featured established DJ's and producers, with the likes of Ghastly and Goldfish, along with up and coming talent (and TPA Studios Graduate) Callie Reiff, who recently released singles on the esteemed Fool's Good Records. When you sign up for a class at TPA Studios, whether it's to start your music career or just to pick up a new hobby, you can be confident that you'll be working with the best equipment in the industry, along with instructors that are credible, and truly invested in your success.
If you're in the New York area, you're invited to come try out the equipment, network with industry experts, all in a laid back and club-like environment, at their upcoming open house events this weekend on Saturday 11/5 and Tuesday 11/15.
Want to get behind the decks and experience this for yourself? We've teamed up with our friends at TPA studios to give away a free Introduction DJ class to two lucky individuals! You'll have the opportunity to learn at your own workstation, outfitted with state of the art DJ gear from Technics, Pioneer, Serato and Funktion One sound system. The class will cover DJ mixing and performance basics from their instructors, all of whom are touring DJs with regular club residencies at some of the world's top nightclubs.  Try your luck by entering our contest below, and see you in the studio!
Enter to win a complimentary Introduction DJ Class from TPA Studios and The Nocturnal Times:
a Rafflecopter giveaway

*All entries must be submitted before Nov. 17th at 4:50 p.m.
Click attending on the Facebook events below for more details, and be sure to connect with TPA Studios on their socials below. See you in the studio!
(Open House: Sat 11/5 and Tues 11/15)
Connect with TPA Studios on their official website and on Facebook, Twitter, and Instagram.