Top Acts to Kick Off the Summer With at Firefly Music Festival 2017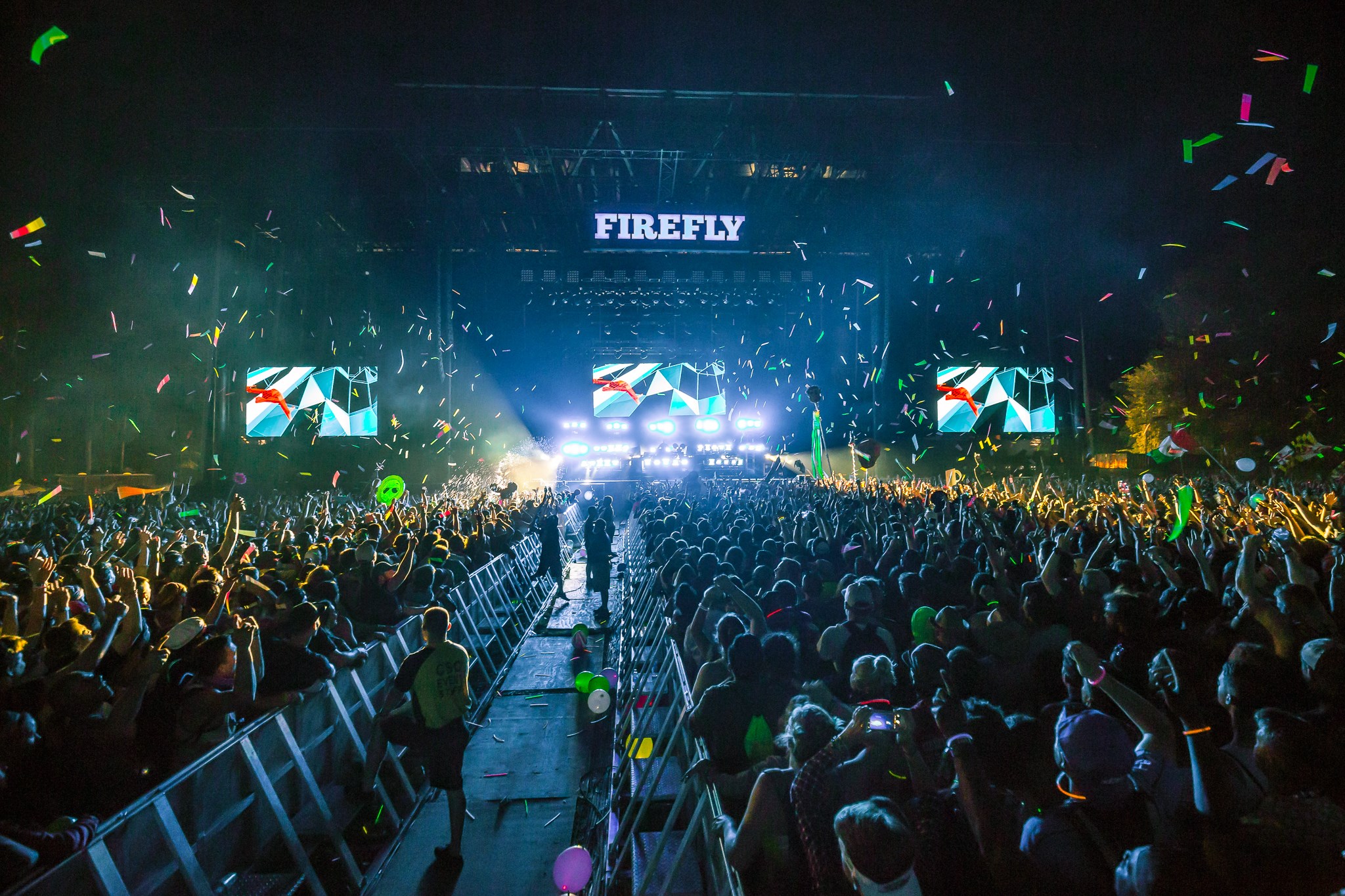 Firefly Music Festival 2017 is right around the corner and with a jam packed four days set to provide over 140 musical acts and artists, we hope you know which performances you are planning to see. For the enjoyment of all in attendance, here's our list of the top five acts to catch across some of the nine stages at Firefly Music Festival this year.
Twenty One Pilots 
Taking the world by storm, American duo known as Twenty One Pilots will have the honor to headline the massive Firefly festival. Forming the band in only 2009 the group of college friends would never have thought they would be toping charts year after year in such a short time. Originally consisting of 4 band members, the band downsized to the current two-man crew: Tyler Joseph and Josh Dun. These two incredibly talented individuals have brought us top hits such as "Stressed Out", the massive single from Suicide Squad "Heathens", and "Ride" just to name a select few. No strangers to putting on a great show, the band recently finished a worldwide tour for their most recent album, 'Blurrryface.' With the skills these young gentlemen have, the crowd will be partying and jamming the entire set, no doubt. The lead vocalist not only sings the well-known tunes, but also rocks out on the piano, keyboards, synthesizers, ukulele and bass. Josh Dun mans the drums and percussion providing us with the beat we need to turn up the night. We look forward to catching these guys and the rest of the Skeleton Clique at The Woodlands of Dover, Delaware.
The 
W
eeknd
Climbing top charts for years now, the man himself will be making an appearance at yet another festival. The Weeknd is a name we are all familiar with and can't stay away from. With a number of hits that are all around catchy, groovy, and sexual, there is no hiding from his hits. His most recent album release in 2016, "Starboy" topped charts not only in the US, but in the UK and Canada as well. The Weeknd is a man of many talents, bringing his beautifully harmonic vocals into both killer singles, as well as collabs. "I Feel It Coming" and "Starboy" with Daft Punk, "Wild Love" with Cashmere Cat, "All I Know" with Future, "Stargirl Interlude" with Lana Del Rey are just a numberof super talented artists he has worked with. Firefly attendees will "get lucky" with the opportunity to catch The Weeknd headlining a main stage on Saturday night at the Delaware speedway. Get comfy because his sensual sounds will have you bumping and grinding all  night.
Galantis
No strangers to putting on crazy shows, the Swedish duo we know as Galantis will once again grace the audience with an unforgettable set. Galantis sets are full of energy, happiness and pure fun. Their visuals consist of colorful animations and animals along with the mysterious creature that we all recognize as The Seafox. Not many know just how Galantis came to fame. Working independently with a number of artists the two members, Christian Karlsson and Linus Eklow, have collaborated with Madonna, Kylie Minogue, Katy Perry, and Britney Spear back in 2009. Come 2014, the two musicians released the self-titled EP with their unique and energetic sound. Following this album a year later, Pharmacy was released with hits that topped charts all over the world from "Runaway (U&I) in 15 different countries, to the groovy "Peanut Butter Jelly" track. Adding Firefly to Galantis' extensive festival attendance they will top yet another weekend of music. With killer sets at Electric Daisy Carnival in Las Vegas, Coachella in California, and Ultra Miami, this is one set you will not want to miss.
Dillon F
rancis
​This American born DJ/Producer will be rounding music festivals all summer long. Hitting up a variety of locations and vibes, Firefly and Electric Forest are just two of the massive festivals supplying this Moombahton and Trap tycoon, to just name a few. When he's not in the studio or traveling to and from Vegas for his Wynn Resort & Casino club residencies, Dillon Francis is best known for his bad boy and comical antics on social media. While aspiring to become a male model, Dillon's other passions include the meticulous managing of all his split personalities as well as the pride he exudes owning a pet piñata named Gerald. Dance music lovers and festival-goers looking for a good time will find exactly that at Dillon's live set.
T-Pain 
​"I'm sprung" just thinking about finally being able to catch T-Pain at a show. The American rapper, singer and songwriter, and record producer debuted his first album back in 2005. T-Pain was releasing hit after hit. A number of hit singles we will jam to forever all came from his third album "Thr33 Ringz". "I'm Sprung," "I'm In Love With a Stripper," and "Buy U A Drank" are just a few to name on this collection of records. T-Pain will be making an appearance as a headliner in under a month at Firefly. Be sure to catch him tear up the stage on day twp of the massive four day festival.
With an eclectic lineup like this, The Nocturnal Times had a tough time choosing just five acts but we encourage you to catch them all later this month!