Toolroom Records Presents Toolroom Miami 2015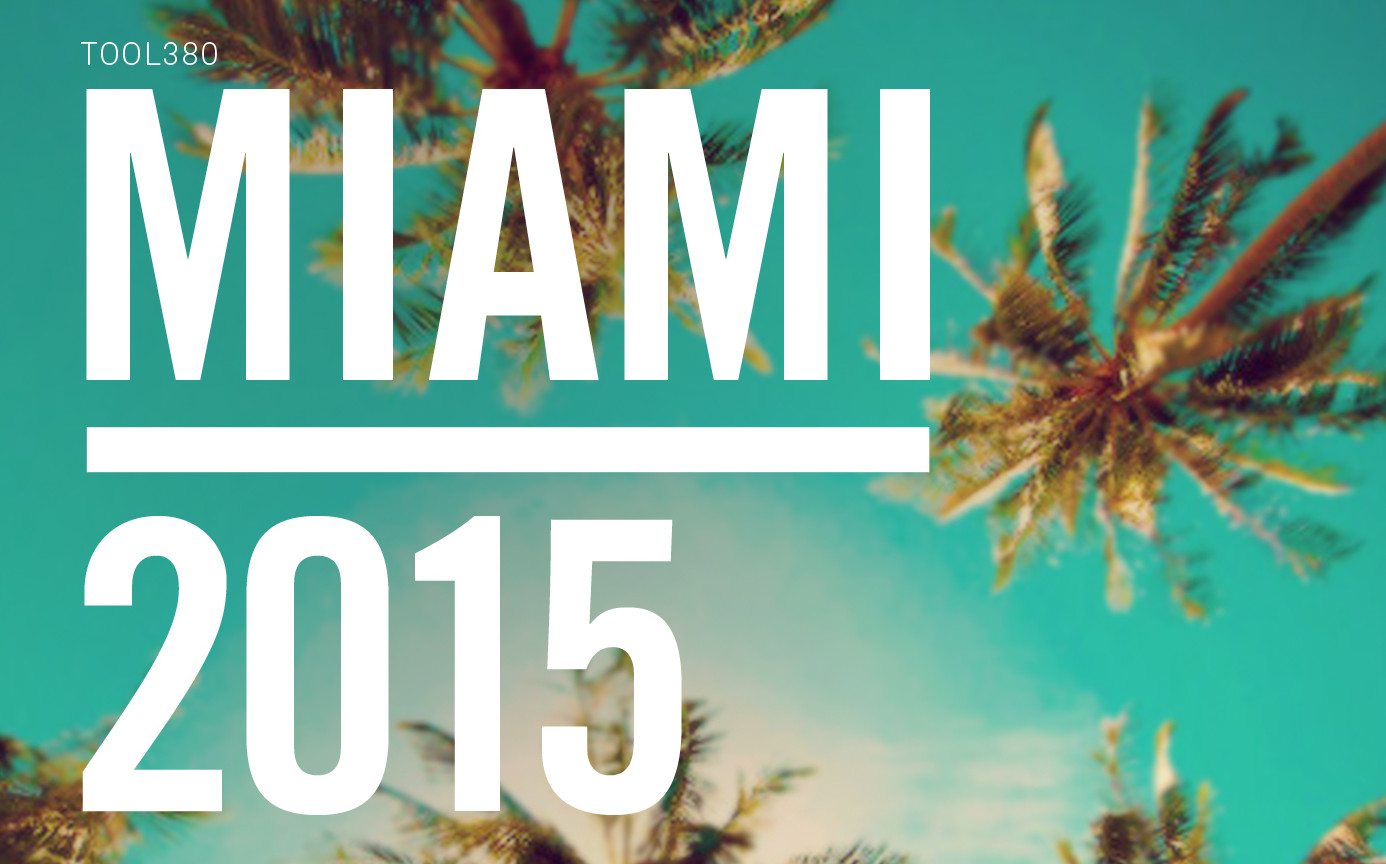 With time winding down until the annual Winter Music Conference (WMC) and Miami Music Week (MMW) events in Miami, Toolroom Records returns with another dance music staple. Presenting the annual compilation just in time for the start of festival season, Toolroom Miami 2015 is available now through Toolroom Records via iTunes.
Toolroom Miami 2015 is a triple-disc consisting of three seamless mixes: Poolside, Club, and Afterclub. Comprised of more than 50 full-length productions and remixes, the mixes include a slew of new creations that are certain to leave their mark on 2015.
With more than 3.5-hours of genuine House, Tech House, and Techno, Toolroom Miami 2015 is an essential soundtrack for your trip March trip to Miami or a great way to prepare for the upcoming summer months.
Including new remixes and productions from Dusky, Route 94, Caribou, Basement Jaxx, Mark Knight, Pleasure State, Steve Lawler, Nicole Moudaber, Ninetoes, Patrick Topping, Prok & Fitch, Jay Lumen, Booka Shade, Maya Jane Coles, Joris Voorn, Weiss, Tube & Berger, Eli & Fur, Ben Pearce, Adrian Hour & Christian Smith, alongside a astounding collection of newly released and exclusive tracks from the likes of My Digital Enemy, The Cube Guys, Him_Self_Her, Ben Remember, Phunk Investigation, and many more.
Toolroom Miami 2015 Tracklisting:
*Bold denotes exclusive tracks
Poolside:
Tender Games – Lost (Ben Pearce Remix)
Audion – Dem Howl Feat. Troels Abrahamsen (Joris Voorn Mix)
Recondite – Levo (Club Edit)
MANIK – Far Away feat. Eli & Fur
AFFKT – Lost In Process Feat. Thomas Gandey (Wehbba Remix)
Caribou – Your Love Will Set You Free (c2's Set U Free Remix)
Ali Love – Perfect Picture (Route 94 Remix)
Booka Shade – Line Of Fire (Booka's Club Mix)
Maya Jane Coles – From the Dark Feat. Moggli
Roach Motel – The Night (Jaymo & Andy George's Crystal Cave Remix)
Eli & Fur – Feel The Fire
Mash – I Believed In You
Tube & Berger, In.deed – Highness
Harry Romero & Joeski Feat. Shawnee Taylor – Get It Right (Club Mix)
Pleasure State – Ghost In My System
As I Am Feat. Nicola Tate – Saving Grace
Sugar Hill & Wasabi – It's On You (Ganzfeld Effect Remix)
Playless – Broken
Club:
Basement Jaxx Feat. Shakka – Rock This Road (Ninetoes Remix)
Christian Nielsen – Do You Mind
Veerus & Maxie Devine – The Peacemaker
Lewis Boardman – Work On Me
Ben Remember – We Got Deeper
Weiss – Our Love
Wild Culture – Day To Night (Smash TV Remix)
Dusky – Yoohoo
Per QX & Elias Bravo – Hot Head (Olivier Giacomotto Remix)
Mike Mago – The Gift (Mark Knight Remix)
Steve Lawler – House Record
Todd Terry & The Gypsymen – Hear The Music (Rene Amesz Remix)
Prok & Fitch – Raw Cut
Pagano – Pink Flamingos
The Cube Guys – The Fluxx
My Digital Enemy – Got To Have U
Phunk Investigation & Groovetonic – Hurry Up
Afterclub:
Luca Guerrieri – Harmony
Him_Self_Her – Conflict
Sergio Fernandez – Into The Groove
Quivver – Double Up
Nathan Barato Feat. Room 303 – Everytime I See You (Nicole Moudaber Remix)
Pirupa – He Is High
Mark Fanciulli – Seal Of Approval (Dosem Remix)
Rafa Barrios – Paseo
Cera Alba – Voltage
Patrick Topping – Too Much
Cristoph – Rimshot
Full Intention – Meteor Man
Da Fresh – Party Groovin'
Ross Evans – Everybody
Jay Lumen – The Reason (Take Me Back To Chicago Remix)
Mark Knight & Adrian Hour – Get Down
Tomaz, Filterheadz – Los Hijos Del Soul (Uto Karem Remix)
Hollen – Kalypso
Christian Smith & Wehbba – Mutate