Afrojack Remixes Rihanna, Kanye West, & Paul McCartney's "FourFiveSeconds"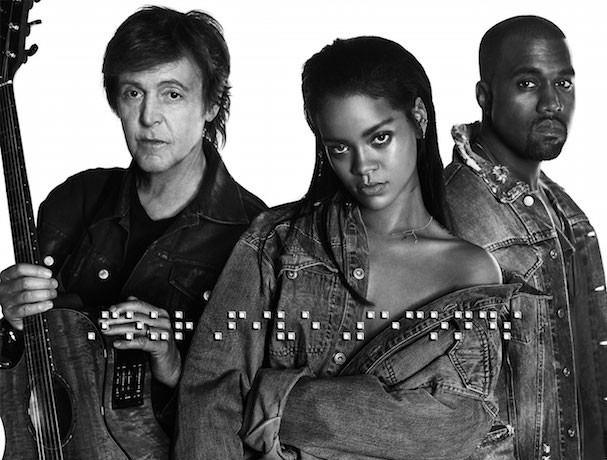 "FourFiveSeconds," the collaboration between megastars Rihanna, Kayne West, and the legendary Sir Paul McCartney, has rapidly become one of the biggest releases of 2015. Naturally, Afrojack would create his own empowering remixed version of the song.
Afrojack nails it with this one, keeping the elements of the original acoustic track, but he adds pep and a more danceable sound to the ballad. He treats the record carefully, amplifying the sound of the vocals and guitar chords, while adding his own touch of light and refreshing dance music. It's a feel good track that is more than pleasant surprise.
Listen to Rihanna, Kanye West, & Paul McCartney "FourFiveSeconds (Afrojack Remix):"