The Nocturnal Times Exclusive Interview: Tiger Tooth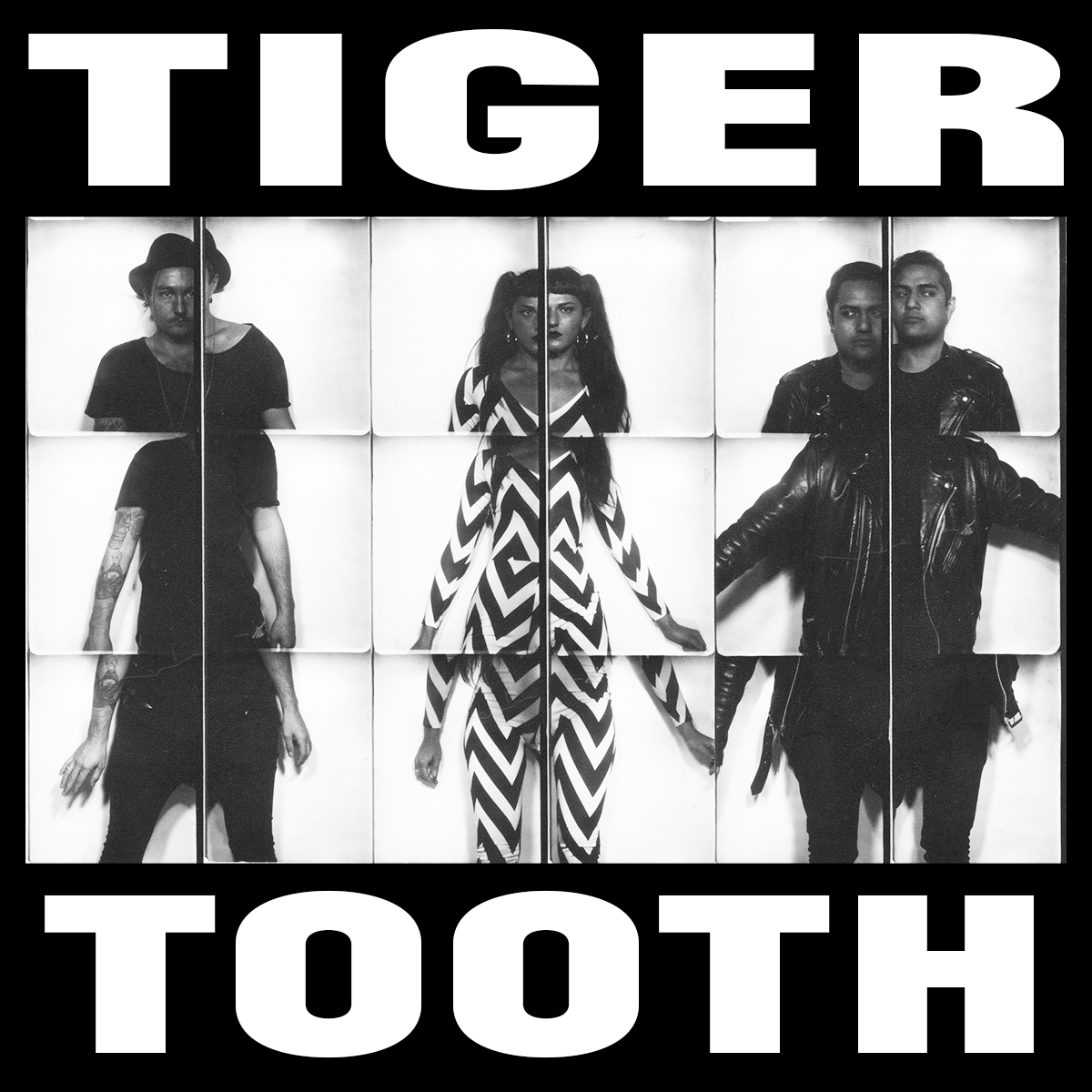 Tiger Tooth recently shared their vision with The Nocturnal Times
The Nocturnal Times recently had the opportunity to speak with Will and Johnny of Tiger Tooth to discuss their vision. Tiger Tooth, hailing from Brooklyn, New York, is a multimedia collaboration between musician Johnny Siera, producer Will Broussard and video artist Sofia Szamosi.
A culmination of dance music and poetry is what united the group, which experiments with dark techno beats. Seamlessly intertwining songwriting with video and visuals, Tiger Tooth offers dance music enthusiasts an opportunity to broaden their horizons. Learn all about the breakout act in The Nocturnal Times interview with Tiger Tooth.
Listen to Tiger Tooth "Tiger Asylum" and its accompanying remixes:

THE NOCTURNAL TIMES: What brought the three of you together to form the Tiger Tooth trio?

WILL: To put it simply, dance music and poetry.
JOHNNY: Yeah we were on a pretty serious techno bender and Sofia was walking around our old East Village apartment in a nightgown with a microphone attached to a broomstick reciting William Blake's "The Tyger" while Will and I got dirty with some dark techno beats. I think both Will and I were going through an emotional and spiritual change and it made sense for us to both work full throttle on a project we had forever talked about but now realized we had to get to business for real and get prolific.
What were some of your musical inspirations when you were younger?
WILL: My first Casio keyboard, Jimi Hendrix, my older brother, playing drums and various instruments.
JOHNNY: My brothers were musicians so we always had acoustic guitars and recording equipment lying around the house. My Mum had the complete Beatles box set and the John Lennon collection so good music was being blasted from an early age.
Being from Brooklyn, do you feel any added pressure to produce certain tracks or uphold certain standards?
WILL: The pressure for me has less to do with being in Brooklyn, and more to do making the Album sound as good as possible with the tools that we had. For me there's pressure in the sense that I always want to do a better job than I have before. Making this album was a roller coaster, full of ups and downs. At the end of the day it's for the listener. Music can be so personal at times. Its important to make sure the audience gets something out of it. Hopefully, the Tiger Tooth album can be an escape from the chaos of the world whether in headphones or on the dance floor.
JOHNNY: I think we both would hold ourselves to a high standard regardless of where we are from. But being in Brooklyn and surrounded by great music and a healthy scene is definitely inspirational. I've made a few albums before this of different styles so as Will mentioned I always want to improve on my last efforts. With everything I do though I want to make something different, left of normalcy sprinkled with peculiarity.
Are there any plans for future releases or live performances this upcoming year?
WILL: Full length. Live modular synthesis, live video synthesis.
JOHNNY: Yeah, we have a 15-track full length album set for release June 10 and our second single any day now. All released on our own label "Baby Tooth". Peep us on Beatport! Also two remix EPs that have been done so far with some great remixes in from Curses, N'conduit, Krames, Klienfeld, Power Outage, Redhood, Zap! Pow! Die! and more.
How was it having the artistic freedom to be able to release your debut EP, 'Tiger Asylum," on your very own Baby Tooth label?
JOHNNY: Having a DIY sensibility and given the fact we do all the music, art, merch, websites and all the nooks and crannies ourselves, it just made sense. To be able to release when we want and also create an outlet of likeminded artists to release on is dope.
WILL: Awesome.
Were there any challenges you faced making your first official EP?
JOHNNY: We really had to learn everything from the ground up. We had made albums of different styles before so I knew it was going to be an immense amount of work learning new technologies and production techniques. But we are both pretty chill so it was personally a pleasure to just create for creations sake. We never planned to come up with a 15 track album, and I think in todays day and age it's rarer to have such a complete body of work from the get, but we got in a real flow and it was joyous to be honest. In the past I've had to make an album on deadlines but this was really uplifting as it was being creative fro the sake of bring creative and giving work to the world.
WILL: The challenge of "learning as you go" and getting the word out.
Do you have any suggestions for artists wishing to release on self-owned labels?
WILL: Get amongst it!
JOHNNY: Yeah, get right amongst it!! In today's day and age where the artist is also the entrepreneur I think it makes sense and is empowering, but also sometimes annoying as I'd rather be making music than promoting it. But the pros are having that freedom to release when we want, control of our own content and the ability to release other artists and create a community. I think anyone with access to Youtube can do most things nowadays lol. DEGREES FROM YOUTUBE UNIVERSITY.
Long term, what are some goals you might have for Tiger Tooth?
JOHNNY: Its a great little project as its a full multimedia creative outlet. So continuing to release great music and video. Gallery shows with Sofia, and touring this awesome planet with a set of headphones and USB rather than a tour van full of gear!
WILL: Tour the planet making people dance and feel good.
Can you offer any suggestions or tips for aspiring producers wishing to be recognized?
WILL: Stay organized. Be true to yourself.
JOHNNY: I think don't be scared to team up with people who are talented in specific areas that you are not yourself. A good squad can not only be more fun but can create a better product when bouncing back and forth taking shit to the next level. Like I said before, its as much self promotion as good production in all reality.
Who are some artists you currently frequent on your playlists?
WILL: Tiger Tooth, Curses, Klienfeld, Krames, Blake Potter, N Conduit, Power Outage
JOHNNY: Def the artists Will mentioned above that we are releasing.  Ramon Tapia, RE.You, Nicole Moudaber, Radioslave, Nadastrom, Howling have been played in our sets of late.
Where do you see Tiger Tooth five years from now?
WILL: Celebrating the 5th year anniversary of this question, while touring the planet with a full on Tiger Tooth Audio Visual experience.
JOHNNY: Continuously creating regardless of what's happened.
More information on Tiger Tooth is available at tigertoothmusic.com.
Tiger Tooth is on Facebook, Twitter, and SoundCloud.