Swedish House Mafia One Last Tour: Three Years Later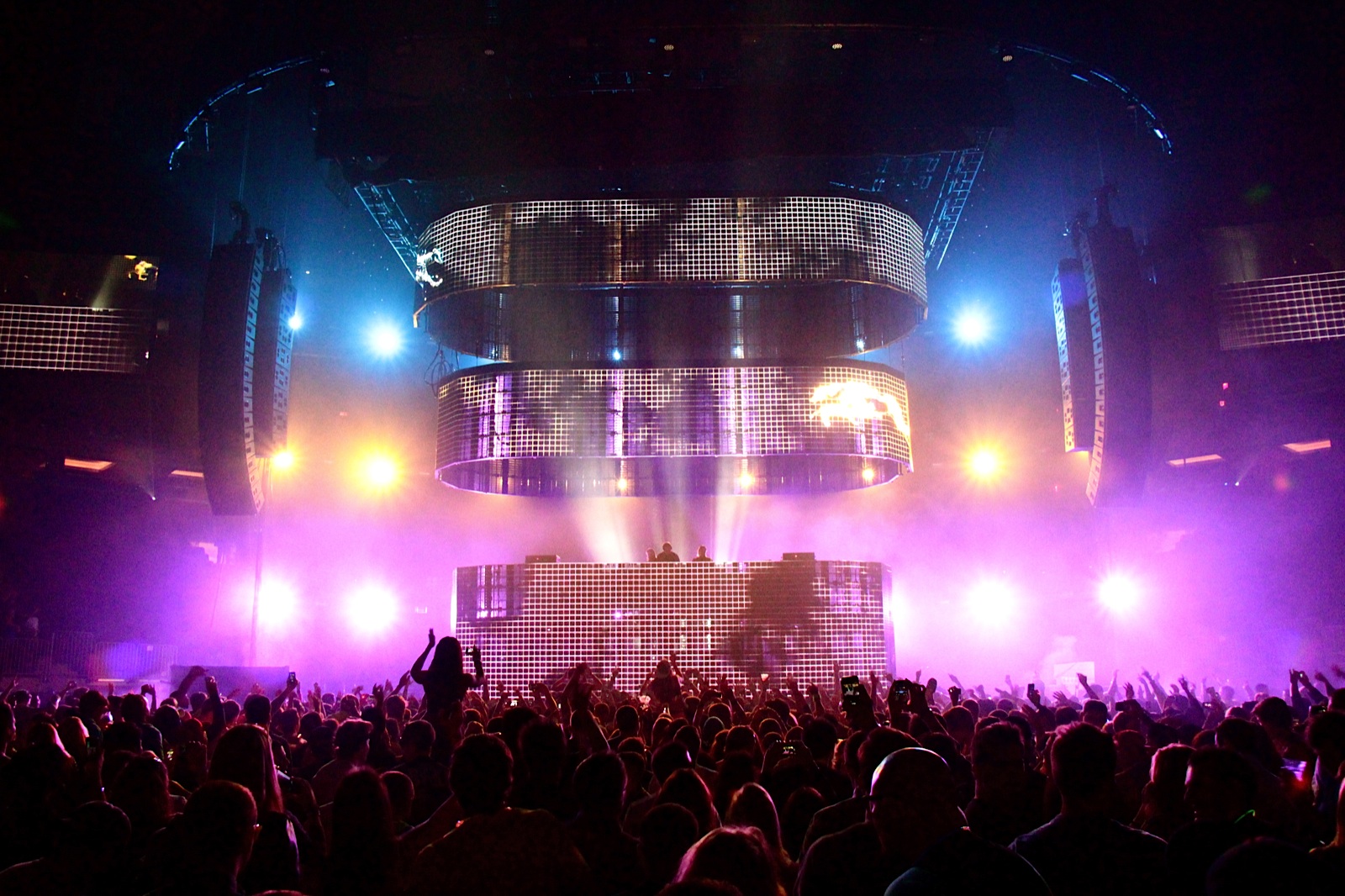 Could it already be three years since Swedish House Mafia's last tour ever?
It was during this time in 2013 that  the groundbreaking trio was wrapping up their massive "One Last Tour" with five consecutive NYC shows, a couple of weeks before their final farewell at Ultra 2013. It came as no surprise when they announced NYC as one of their last stops. It was only around a year earlier when the group turned the iconic Madison Square Garden into a massive rave on December 16, 2011, becoming the first electronic act to play and sell out the arena.
After their "Black Tie Rave" charity auction at Hammerstein Ballroom, the trio returned to Madison Square Garden, which they sold out for the second time. Fans piled into the arena on March 1st, 2013, and anxiously waited for those three famous dots to appear on the giant curtain. The crowd erupted when the show began, as the curtain dropped and revealed a massive LED DJ booth, holding none other than Axwell, Steve Angello, and Sebastian Ingrosso. Things intensified as they opened with Seb and Axwell's, "We Come We Rave We Love," which was appropriately followed by their massive hit, "Greyhound."
Other highlights included their classics, "Leave the World Behind," "Antidote," "Miami to Ibiza," and their unforgettable mashup, "One/Atom." Their bitter sweet farewell was decorated with confetti and balloons, as they closed out the epic show with "Don't You Worry Child." As if that wasn't enough, the group went on to play three unforgettable, consecutive nights at the famous Barclays Center, before saying goodbye to NYC on March 4th.
Memories of their "One Last Tour," remain unrivaled for all who attended one of their 53 shows across 26 countries, and don't forget about the 250,000 people who watched the Ultra Live stream. It was only right that they ended "One Last Tour" at the place that put them on the map in 2010 — the Ultra main stage. With just a 90-minute set, fans were pretty sure of what tracks they would select, but that didn't keep the crowd from reacting to every song as if they were hearing it for the first time. With Ultra 2016 quickly approaching, the 2013 attendees and live viewers, can't help but reminisce about the emotional ending to one of the most legendary EDM super-groups that ever existed.
True SHM fans continue to devoutly follow the artists on their separate journeys, but will never forget the incredible, original Swedish House Mafia.
Watch: Swedish House Mafia One Last Tour:

Photo credit: Gary Venditti Jr.