Swayló Releases "Yucatán Dream" Single [Premiere]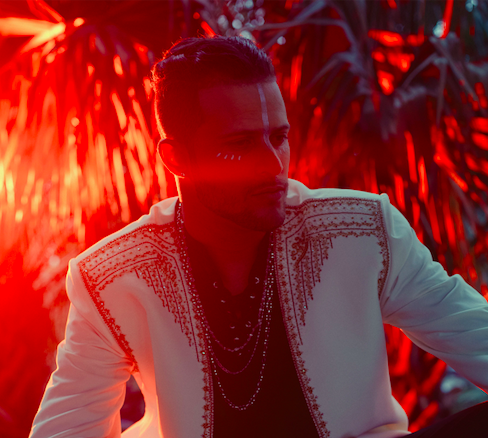 Taking his talents all the way from his hometown of Zuni, Mexico, to a global scale, artist Swayló is hitting the scene with his brand-new single "Yucatán Dream." Officially out tomorrow, February 25th, The Nocturnal Times has the world's first exclusive listen at this rejuvenating record. Buy/Stream "Yucatán Dream" here.
Right out of the gate, "Yucatán Dream" sets the mood for a groovy few minutes ahead. Clocking in at just under four minutes, the track is a pure embodiment of Swayló's being. Swayló has drawn seriously upon the Zuni tribe's culture and lifestyle. How this translates into his music showcases itself at a seamless level. For this single, Swayló morphs together a wide array of sounds and styles to create one cohesive piece of representative music. Here, he combines tribal rhythms, deep house beats, crisp percussion elements, and an exciting variety of instrumentals including flute to really hone in on his foundation. Delicate vocals then chirp into the track for a short and sweet appearance, boosting its flirtatious vibe even higher.
Diving deeper into Swayló's roots gives listeners more insight into the kind of creative mind he has sought out to project. Fusing his roots from New Mexico, Mexico, and Southern Africa have made for one absolutely mind-blowing path. These are in fact the exact ingredients that cultivated the movement called Swayló Nights­­. This is an immersive experience designed to bring people from all over the world together through sharing the beauty and love of art and music.
On the touring front, Swayló has swept many incredible stages like New Orleans' Voodoo Music & Arts Experience, Spring Awakening, Sundance Film Festival, and more. He's also supported high talents in electronic such as Zhu, Jamie Jones, and Nora En Pure. If "Yucatán Dream" is any glimpse into the future of what musical surprises we can expect from Swayló, this year is looking more successful than ever.