Space Yacht Presents Say My Name & Friends to Kick-Start Miami Music Week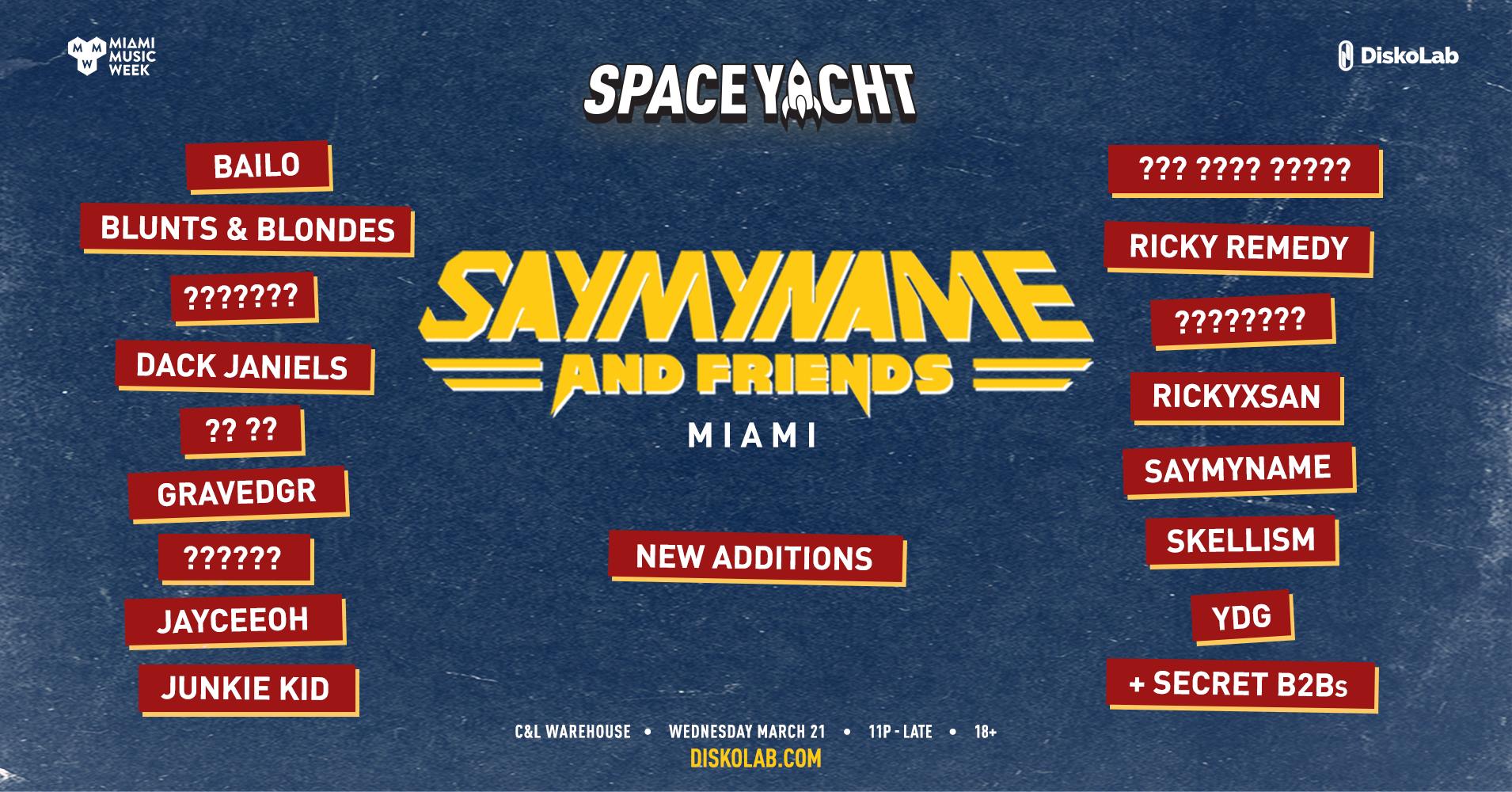 What better way to kick off Miami Music Week 2018 than with Say My Name & Friends presented by Space Yacht? On Wednesday, March 21, the much-talked-about Space Yacht is bringing a showcase to MMW with more than 10 acts, including Bailo, Blunts & Blondes, Dack Janiels, Gravedgr, Jayceeoh, Ricky Remedy, Rickyxsan, Skellism, Say My Name & secret sets that you won't want to miss.
Say My Name's 2017 "Drop It" made waves via Thrive Music, followed by a remix along with Afrojack of Mercer's "Encore" via Tiësto's Musical Freedom Records. Riding high into 2018, Dayvid Lundie-Sherman, better known to music enthusiasts as Say My Name, teamed with SLANDER for "I Can't Sleep" feat. Feli Ferraro via Insomniac Records, and his latest "Bounce."
Bass your way through the start of Music Week in Miami at the C&L Warehouse. The event is open to patrons ages 18-and-over with doors from 11pm until late.
Tickets for Space Yacht Miami 2018 are available HERE.