Markus Schulz Rings In The End of Miami Music Week – Open To Close at HEART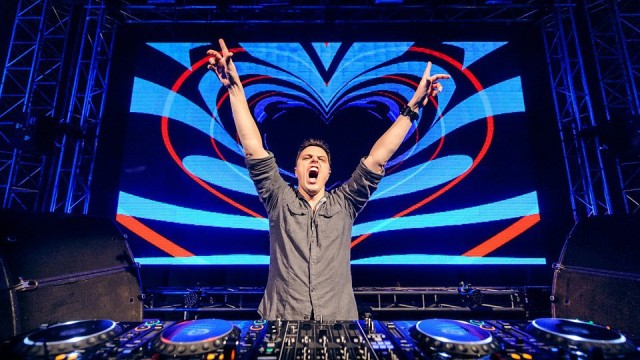 As if your Miami Music Week plans aren't already enough, join us for a special all night marathon performance by none other than the Unicorn Slayer himself, Markus Schulz. Rounding out the week-long celebration will be this wildly mind-altering set of epic proportions, at Miami's Heart Nightclub on Sunday, March 25.
German-born and Miami raised, Markus holds the city near and dear to his 'Heart,' and as we well know, Markus is a HUGE fan of playing open to close sets. The time, effort, and preparation that goes into such long performances remains astounding to the average human being. How exactly does he do it? You'll have to join us Sunday night to find out! Coasting right through into Monday morning, this exceptional event will undoubtedly blow you out of the water.  
Recently hitting about one open to close set per month, Markus has been fine-tuning and constantly developing these mind-blowingly long escapades, just for you. As of late, these include massive sets at ADE, Avalon in LA, 1015 Folsom in San Francisco, and Kristal in Bucharest. Next stop? MIAMI. We are psyched to hear samples from his forthcoming In Bloom EP, due worldwide mid-April like his upcoming single "Safe From Harm" featuring celestial goddess Emma Hewitt, which will debut later this month during his Global DJ Broadcast show.
The follow up to last years event of the same proportion, Markus is ready to bring bigger and badder sounds to his Main Room spectacular. Set inside a cozy booth upstairs, Markus will be your guide into the spiritual realm beneath vibrant red lights and the sexy nightspot tone that encompasses Heart.
Let the ethereal compositions and surreal sounds of Markus Schulz gently guide you through the final night of Miami Music Week 2018. For more information, tickets, and table reservations visit here.