Shiba San World Tour Heads Back to America, Stops at Boston's Bijou Nightclub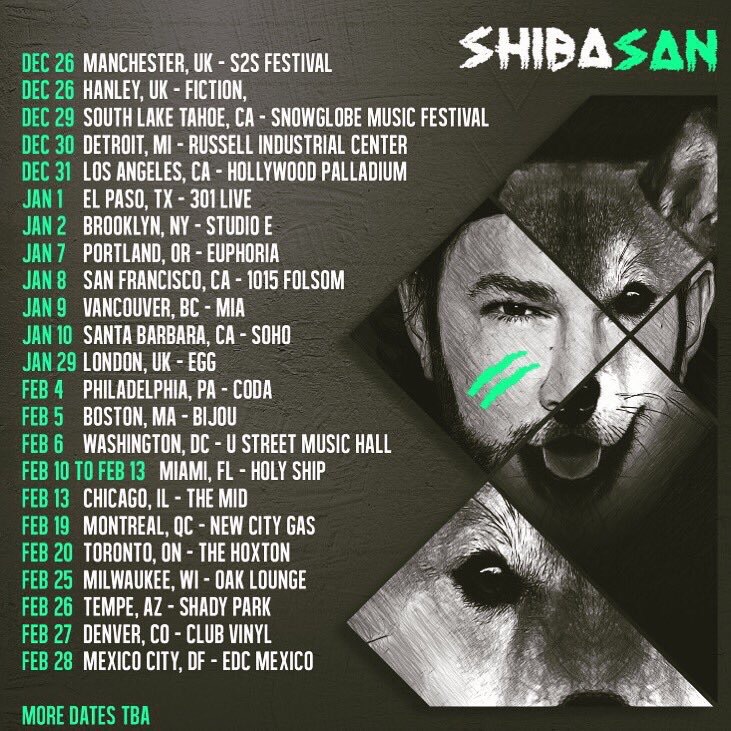 The low-key house producer has been making his way around the world in the tail end of 2015, and will be returning to America in February
The producer of the breakout 2014 hit "Okay," Shiba San is currently in the midst of an international tour. If you've ever been to any type of house music event, you surely have heard a track or two by the French producer. Other familiar original tracks include "I Like Your Booty" and "I Can't Remember." Shiba San typically uses a dark heavy bassline, layered with a complimentary clap and high hat instrumental. The type of quality music you'd find, and has been endorsed, by the Dirtybird gang leader, Claude von Stroke.
Shiba San has already blown away fans this winter, with an invite to Snowglobe Music Festival in South Lake Tahoe and most recently performing in Dublin, Ireland. No need to fret though, the international man of mystery has 12 more stops scheduled in the upcoming month, with more to be added. Those of you lucky enough to attend the February edition of Holy Ship should make it a point to attend a verified grooving set from him. Luckily Shiba San will be doing appearances at local venues as well. Big city locations, such as Washington DC and Boston on the east coast, and Tempe, AZ and Denver in the west will be host to his winter tour.
The Boston stopped will be held at Bijou Nightclub's BijouFridays on February 5, 2016. Early bird tickets have already sold out, so grab your GA tickets while they still remain. The club also offers VIP services for anyone looking to grab a table for the night of pure House fun. The event kicks off at 10:30 pm and calls for "trendy" wear, so look your best. Go directly to the website and grab your table or pair of tickets HERE.
Shiba San recently released his newest track "The Wig" on Suara Records. Check out the snippet below and get a taste of what to expect: