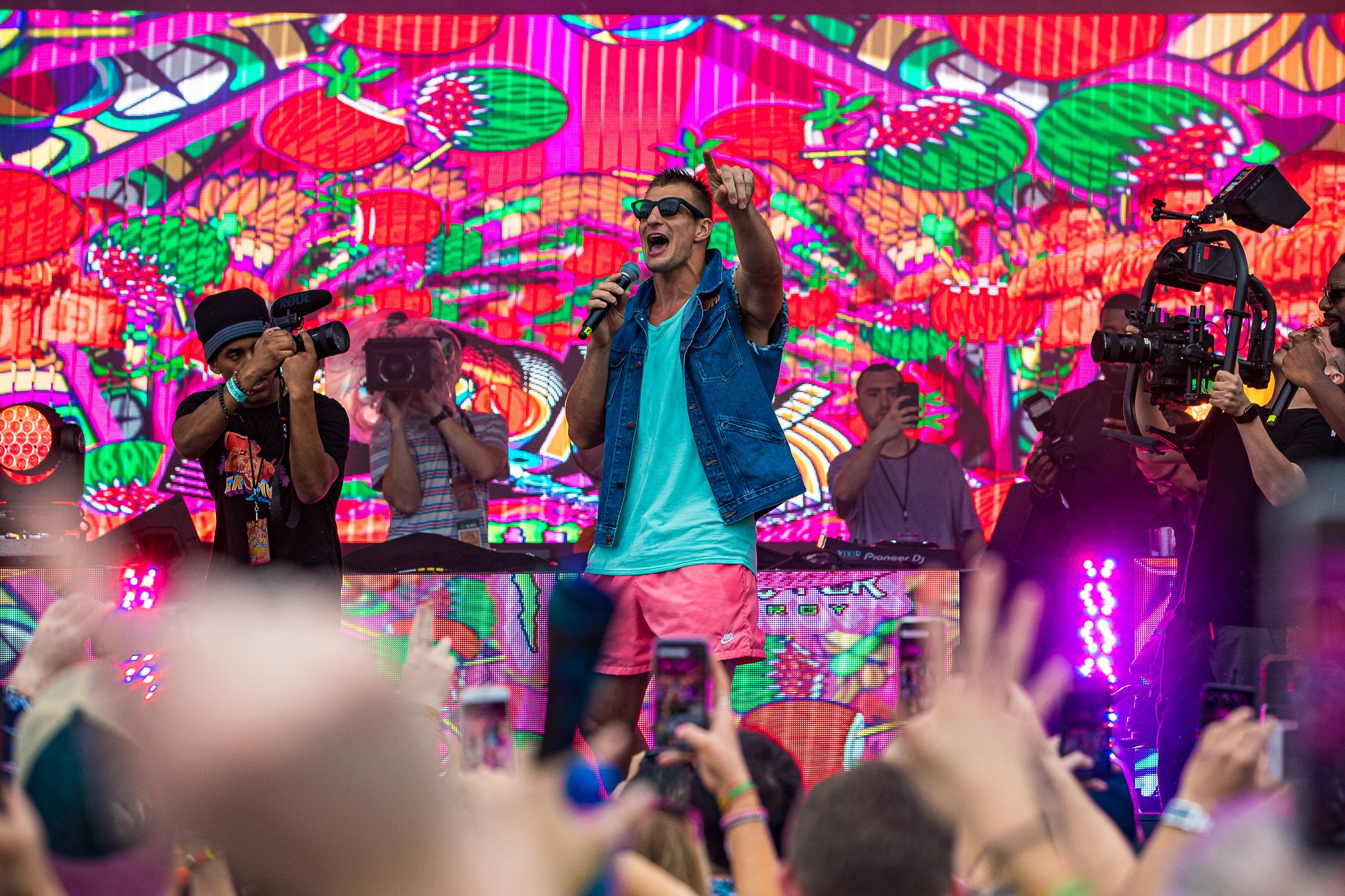 Rob Gronkowski Teams With Wynn Nightlife For Gronk's Beach on April 29th During Draft Weekend
Rob Gronkowski has just teamed up with Wynn Nightlife and Medium Rare to announce their upcoming Las Vegas takeover, Gronk Beach, on Friday, April 29th, which will consist of a high-end pool party and feature Gronk's favorite music artists. The event will be a grand experience that will cater to those interested in acts such as and similar to GRAMMY Award-winning duo The Chainsmokers, amazing food and drinks, interactive beach performers, and much more. 
Some key event highlights that attendees and those interested can expect are epic musical performances by The Chainsmokers, Kim Lee, DJ Five, and Deux Twins, while also witnessing Gronk on stage takeovers and viral moments, Gronk Beach Decor and Interactive Performances, Camille's Corner presented by Adore Me, and much more.
"We are going for the championship of events with the return of Gronk Beach. This year we are bringing my mega event to Las Vegas for what will be draft weekend's biggest event ever. Prepare for a fun day in the sun at Encore Beach Club, incredible musical performances, unmatched Gronk family energy, and a celebration of all the new rookies."

– Rob Gronkowski
Gronk's Beach is led by future Hall of Famer and 4x Super Bowl champion, Rob Gronkowski and Sports & Entertainment hub, Medium Rare, which has reputably worked with major brands in the space and more. After announcing an all-star line-up, Gronk's Beach is excited to continue its legacy and the unraveling of the pandemic in 2022 at Wynn Nightclub. Such pairing is indefinitely going to be a night worth talking about, and there is a ton of supported hype surrounding the event, as it has sold out within minutes in the past.