Repopulate Mars: Basel Edition 2018 with Lee Foss & Nathan Barato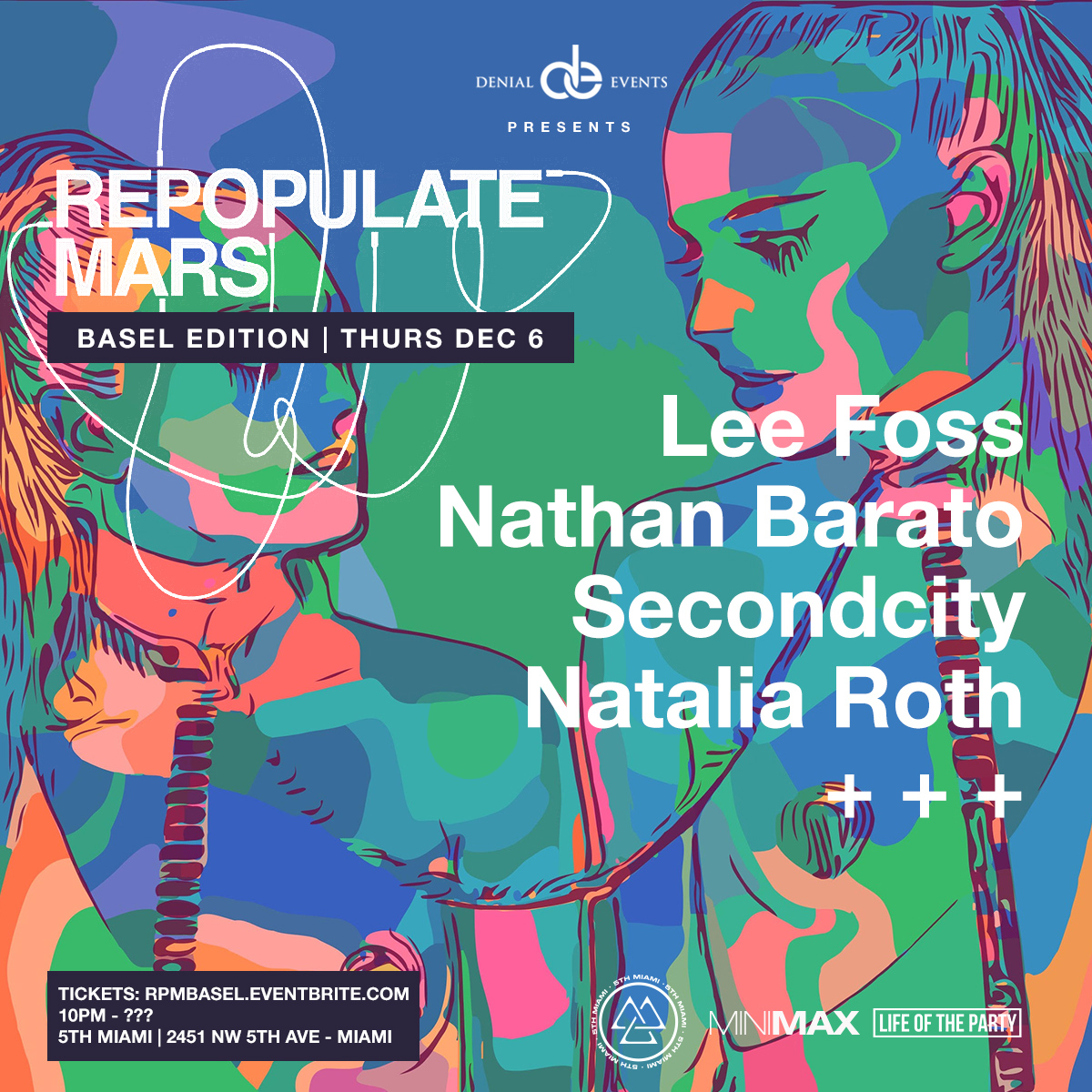 It's that time of year again in Miami: Art Basel 2018. Ahead of Miami Music Week and Winter Music Conference festivities which commence every March, Art Basel has been dominating the city each December. Drawing thousands of music, art, and culture enthusiasts, Art Basel culminates the very best of each for a weeklong string of events, installations, and likeminded individuals.
On Thursday, December 6, Denial Events presents Lee Foss, Nathan Barato, and Natalia Roth, along with a special guest, are slated to Repopulate Mars. Enter to win a pair of tickets for the event from The Nocturnal Times, below.
*All entries must be submitted by Tuesday, December 4 at 10PM EST. Entrants must be willing and able to attend the event on Thursday, December 6.
This year The Nocturnal Times has partnered with Denial Events to offer our readers and followers a discount code. We hope you're thankful this season — because we'll be celebrating CYBER MONDAY all week long. When completing your order, use the code NOCTURNAL at check-out to receive 20% off your entire order. Tickets are available at rpmbasel.eventbrite.com.
Repopulate Mars: Basel Edition 2018 takes place at 5th Miami at 2451 NW 5th Avenue from 10PM – ???.