QUIX & Cyclops Release New Collab, "Pompeii"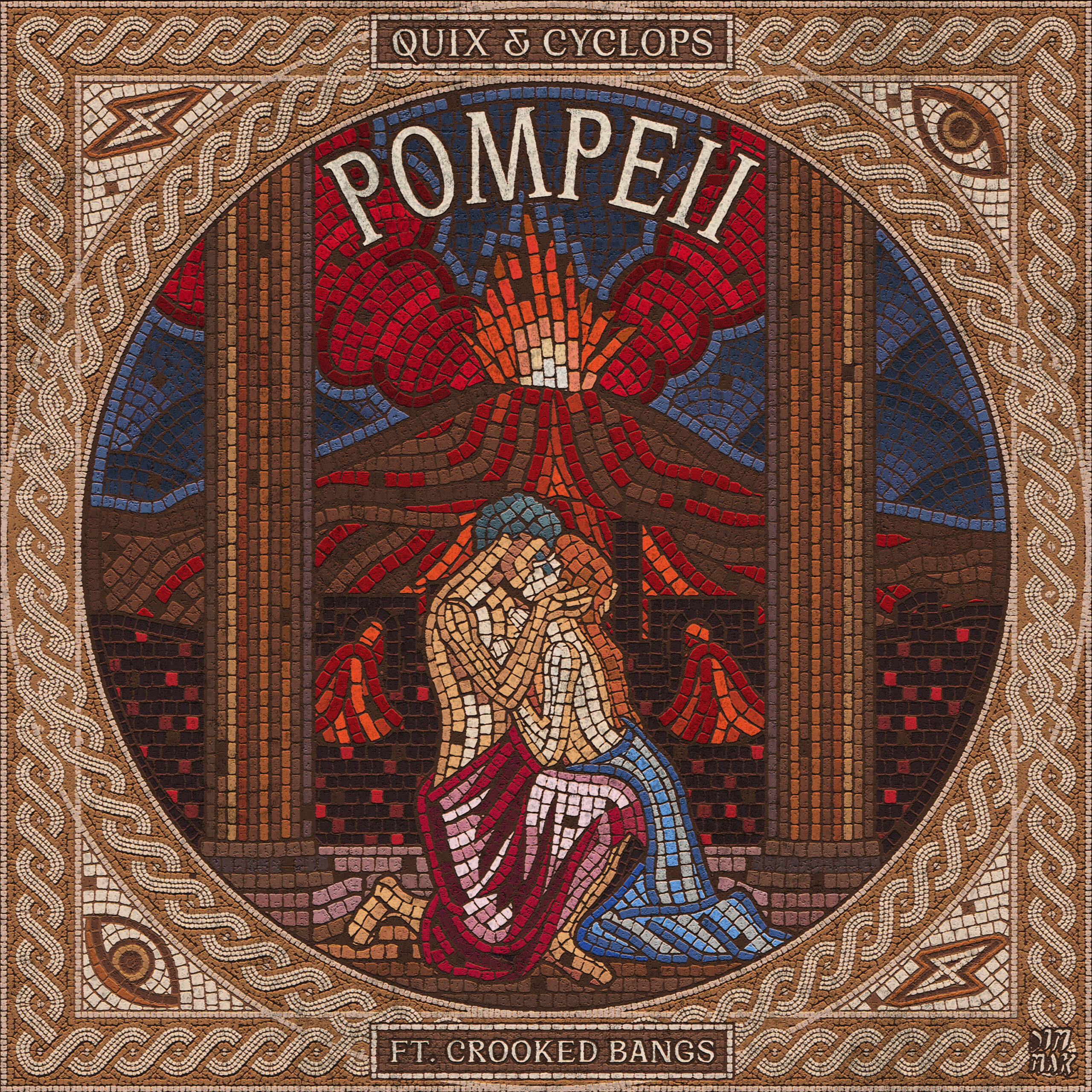 Hailing all the way from New Zealand, QUIX has been touring worldwide, including headline tours that included Coachella, EDC, and Ultra. One can say he has spanned the globe from North America to Australia, New Zealand, Asia and beyond. He followed up on his explosive dnb release "Enter With Caution." Now, the New Zealander is back with his fiery new single "Pompeii," a collaboration with Cyclops and featuring the vocals from dark punk rock band Crooked Bangs.
"The way the relationship came about was us being on the same roster and slowly becoming production friends, then becoming actual friends! Another interesting fact is that the first time we tried writing to this vocal the song kinda failed and we got really stuck to the point we're we totally abandoned the song. Then later on I started writing a beat to a Ellie Goulding acapella that conveniently was in the same key! Sent stems to Keith and he wrote this incredible 2nd drop! The song was practically done in a couple days! " – Quix
The haunting vocals from Crooked Bangs find a perfect home in the hybrid trap production from QUIX and Cyclops. Future bass meets trap and riddim in "Pompeii," as the track is equipped with an echoing and wonky bassline as well as bright and mysterious vocals. "Pompeii" is out now on Dim Mak.