Porter Robinson Delivers Refreshing Live Set at Coachella 2015, Debuts Nero Remix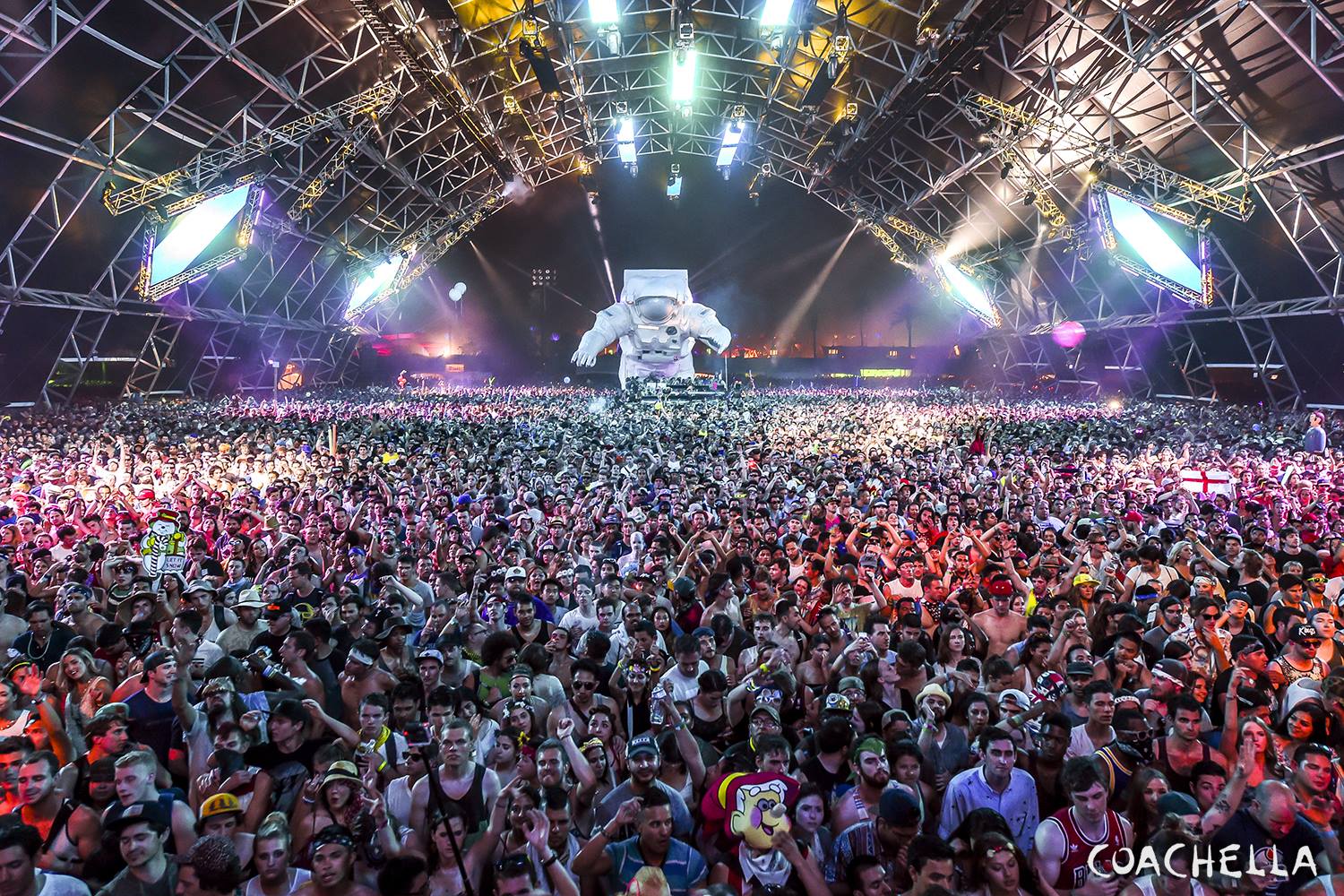 Immensely talented DJ and producer Porter Robinson took the term live set to new heights last night with his Coachella showcase. Providing a Sahara Stage ensemble at the annual Coachella Music & Arts Festival in Indio, California, the 22-year-old North Carolina native took festivalgoers on a musical journey, showcasing material from his genre-defying studio album "Worlds."
Fully expressing his passion through his musical talent and capabilities, Porter's 15-track performance wowed concertgoers from start to finish. Beginning with "Sad Machine" incorporated with his "Easy" collaboration alongside Mat Zo, Robinson was off to a solid start. Continuing with "Flicker" and "Easy," he then debuted his new remix of Nero "The Thrill."
Proceeding with "Sea Of Voices," Porter incorporated components of "Easy" throughout the first half of the performance. Fusing DJ techniques with live elements, Robinson's unique style is a testament to his diverse musical selection.
Seamless transitioning accompanied by live keyboard melodies proved successful for Porter, continuing with OWSLA releases "Unison" and "Spitfire." The set evolved smoothly as Robinson progressed with "Fresh Static Snow," "Divinity" featuring Amy Millan, "Say My Name," "Fellow Feeling," and "Hear The Bells" featuring Imaginary Cities, which was the final inclusion on the Coachella Live stream.
The genius Coachella showcase by Porter Robinson refreshingly concluded with "Lionhearted" featuring Urban Cone, "Goodbye To A World," and "Language" featuring Heather Bright.
Porter Robinson released his full-length artist album "Worlds" in August 2014 through Astralwerks. The studio project includes the popular singles "Sea Of Voices," "Sad Machine," "Lionhearted," and "Flicker," among others.
Relive Porter Robinson's World experience at Coachella 2015:

Photo courtesy of Coachella