Pier of Fear Halloween 2016 Brings Above & Beyond to New York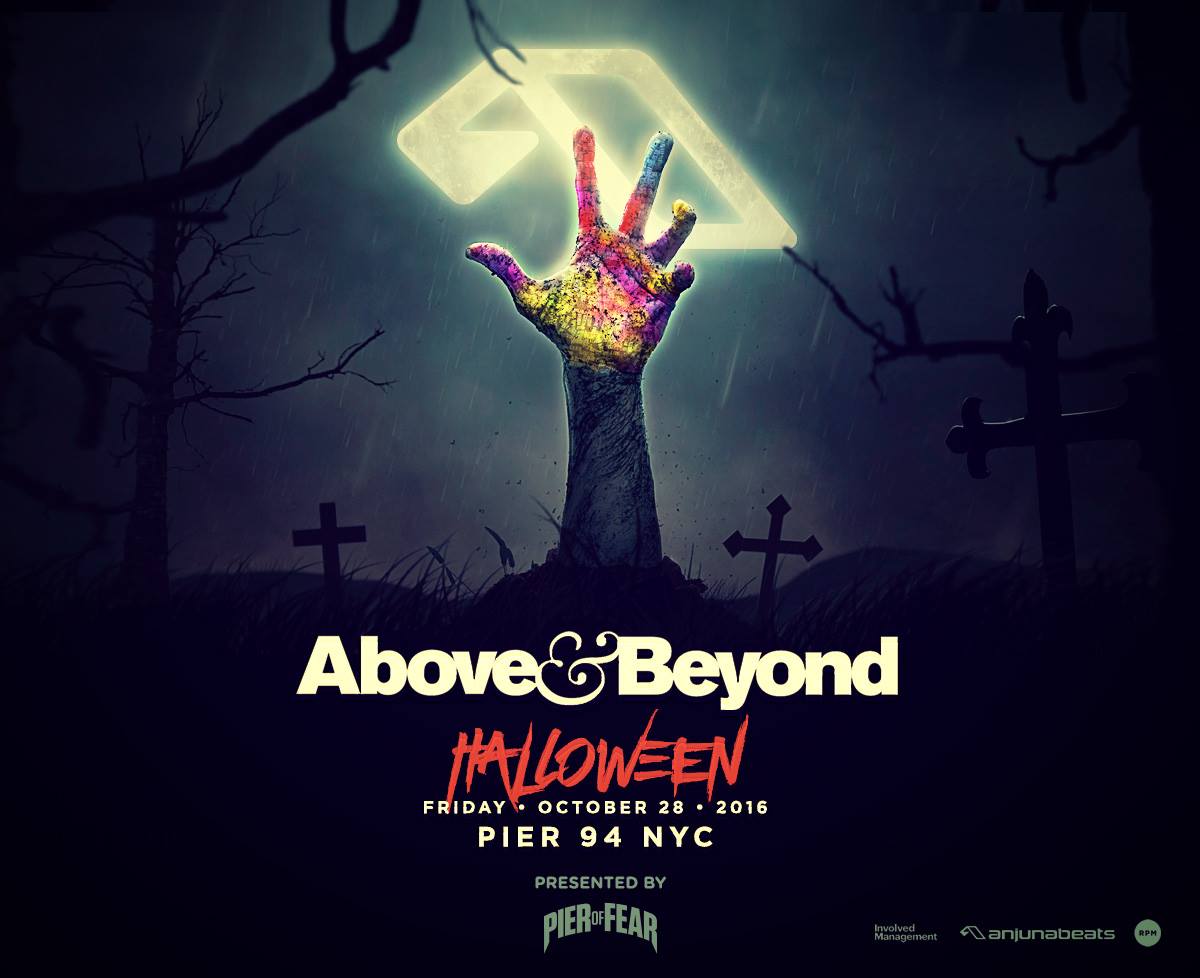 This year's Pier of Fear Halloween 2016 series brings emotional dance trio Above & Beyond back to New York
Pier of Fear has revealed the first event in their Halloween 2016 series with famed Anjunabeats creators, Above & Beyond. On Friday, October 28th, it's a Halloween spectacular that's certain to be full of costumed party-goers and trance-fans alike; all soundtracked by the Group Therapy conductors.
As Jono, Tony, and Paavo prepare to Fly to New York for Halloween, fans can prepare for their return by enjoying some of Above & Beyond's extensive discography. The famed Anjunabeats group has crafted an unparalleled repertoire, which includes popular studio albums We Are All We Need (2015), Group Therapy (2011), and Tri-State (2006).
Through some of their transcending singles—"Sun & Moon," "Alone Tonight," "On My Way To Heaven," "You Got To Go," "Satellite," "We're All We Need"—Above & Beyond captures the hearts and minds of their followers with their inspirational creations and positive energy. From their heartfelt lyrics to their uplifting melodies, the trio takes listeners on a spiritual journey with their DJ sets and studio albums.
Last year's Pier of Fear brought performances from some of the biggest names in electronic music including Armin van Buuren and Skrillex.
For those fans  interested in a Group Therapy session before Halloween, Above & Beyond will be performing at Premier Nightclub at The Borgata in Atlantic City on Sun., Sept. 4.
Tickets for RPM Presents… Above & Beyond Pier of Fear Halloween 2016 on Fri., Oct. 28 are available on Friday (Aug. 26) at 12 p.m., here.