Petey Mac and GhostDragon Remix Shane 54 & Cubicore's "Out Of Time"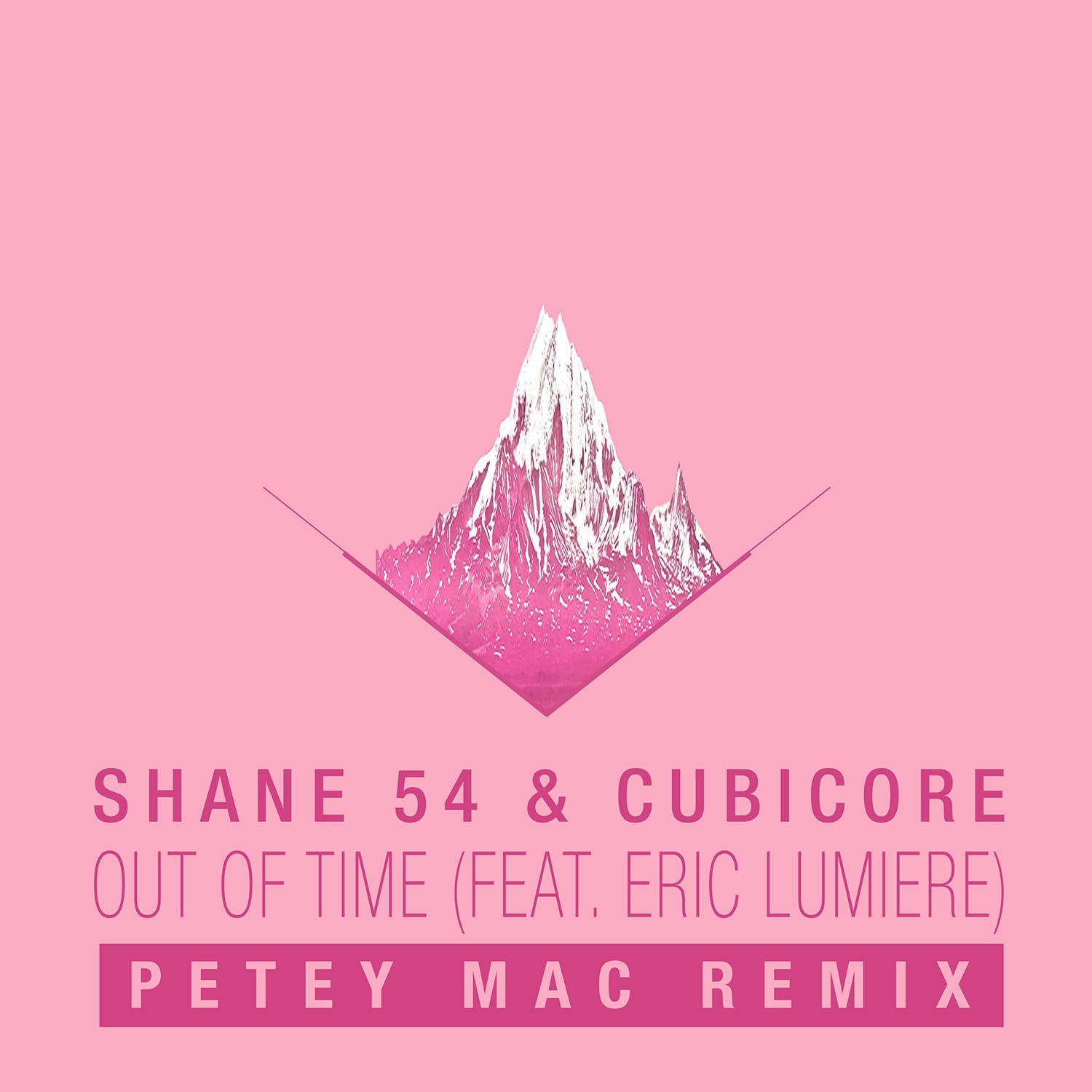 When Shane 54's collaboration with Cubicore, Out of Time featuring Eric Lumiere, was released in 2018, it was accompanied by remixes from Sagan and tyDi. Now, two new remixes are being released that each provide a new take on this powerful song.
First, from Petey Mac, comes a Progressive House rework that delivers a darker, progressive feel that blends with the House influence found in much of Mac's music. Commenting on what it meant for him to do this remix, Petey Mac says, "Shane 54 was one of the first DJ's to get me into dance music so to now have an official remix with his support is a dream come true."
The second remix from GhostDragon is sure to please fans of Future Bass. GhostDragon had already found a supporter from YouTube channel Proximity when his bootleg of the MS54 and Seven Lions collab, "Strangers," was featured. So it was a no-brainer that he would be tapped to lend his touch to this Shane 54 original. Talking about his approach to the remix, GhostDragon said, "I loved the original so I wanted to keep the overall vibes of the track but added my twist onto it." Mission accomplished there.
Out of Time is a powerful and emotionally charged song featuring the vocals of Eric Lumiere who is renowned for his collaborations with Cosmic Gate, Andrew Rayel, and others. Shane 54 has promised more music ahead for 2019. For now however, we have these great remixes from two great up-and-comers to enjoy.
Check out "Out Of Time" (Petey Mac Remix)