Pete Tong & Gorgon City Take Over LiFE Nightclub Las Vegas After Coachella on Friday, April 10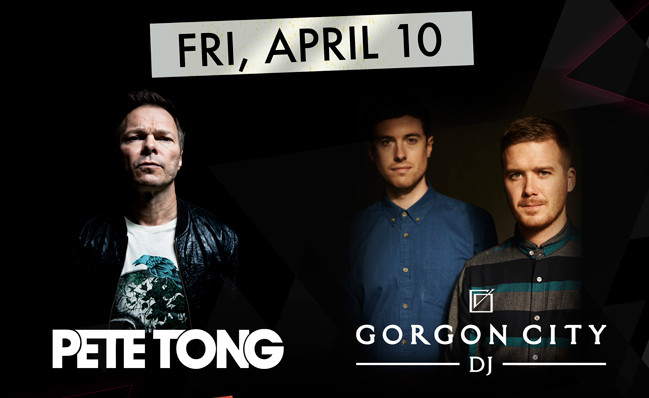 Pete Tong is bringing the next installment of Deep House at LiFE Nightclub at SLS Las Vegas this Friday, April 10, 2015 following the massive Coachella. The annual music and arts festival will span two weekends in Indio, California, where both Tong and Gorgon City will be performing that same day.
Slated to take over the new event space at SLS Las Vegas on Friday for the next Deep House session, Pete Tong will bring along Gorgon City for a night of deep, groovy, and unforgettable beats. As LiFE continues to heat up Sin City, dance fans are in for a refreshing treat this weekend as the two join forces to fuse their signature sounds directly following one of the biggest music festivals in the world.
Gorgon City just wrapped up a performance at Ultra Music Festival in Miami in late March, which served as a proper start to festival season. Stirring up quite a buzz, Gorgon City's Ultra set has seen high praises and rave reviews from dance enthusiasts and their first-ever Las Vegas performance will certainly be one for the books. If this wasn't enough to assure you of a great evening on the strip, Rebecca & Fiona will also provide a DJ set at the renowned nightclub this Friday.
Additionally, the new Las Vegas mega-club, LiFE, was recently named one of the top 3 nightclubs in the US on DJ Mag's Top 100 clubs poll.
To purchase tickets for Pete Tong with Gorgon City at LiFE Nightclub at SLS Las Vegas, click here.