Orbital Releases "Are You Alive?" Ahead of New Studio Album Drop This Month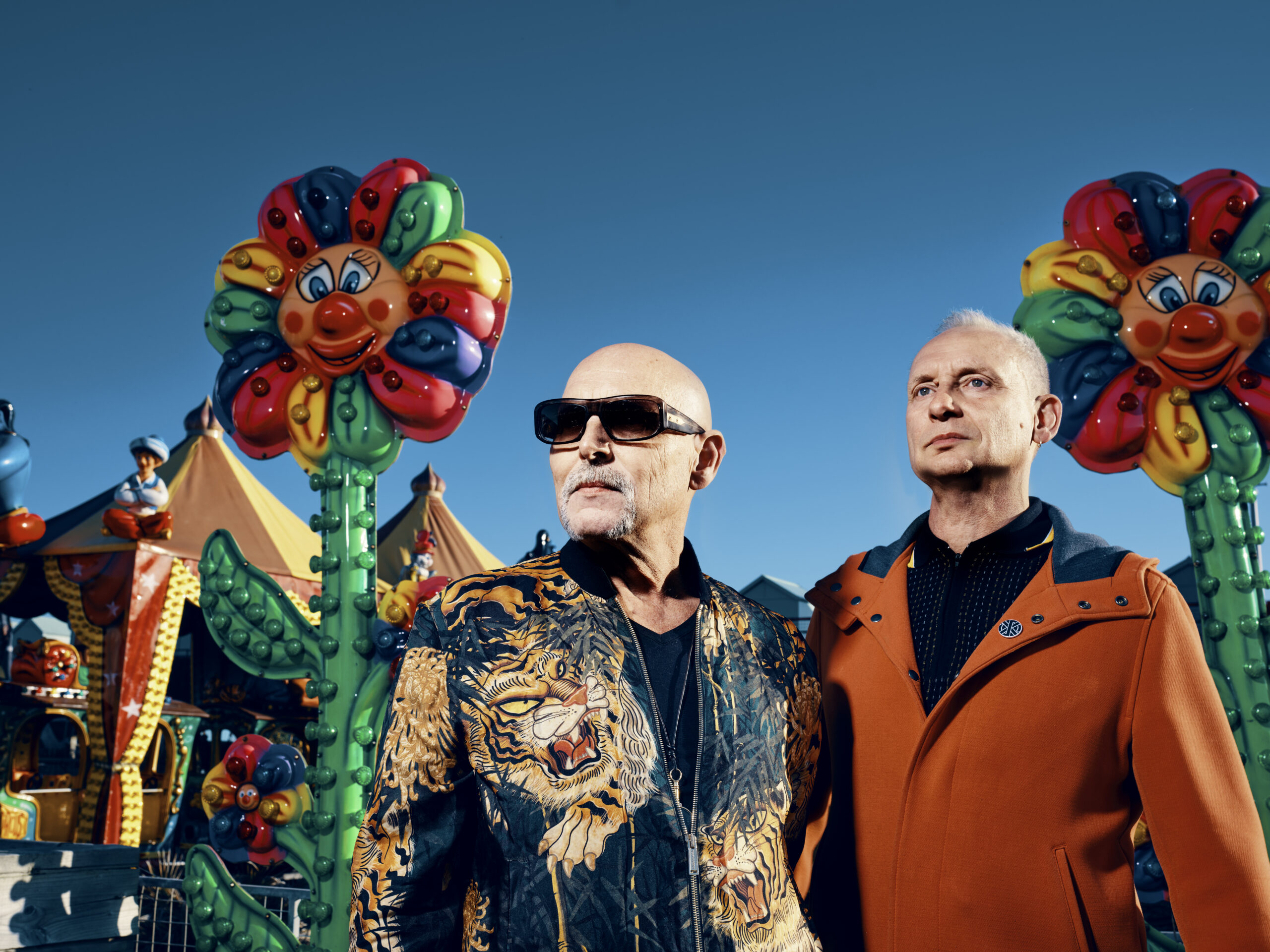 It's new album month for Orbital, who has just released their newest single, "Are You Alive?" featuring Penelope Isles, ahead of the official LP drops. Coming on February 17, the duo's forthcoming studio album, Optical Delusion, is highly-anticipated — and a long time coming. "Are You Alive?" is the third track to be released so far from the upcoming artist album.
"Are You Αlive?" adds to the Orbital product range of existential questions ('Are We Here?', 'Where Is It Going?') in collaboration with Bella Union signings Penelope Isles, AKA brother and sister act Lily and Jack Wolter, who are originally from the Isle of Man but, like Orbital, are now based in Brighton. "They're our studio mates, they work upstairs!" says Paul Hartnoll. "And they've both got amazing voices."
"Are You Alive came about when I had the instrumental and felt it could do with a delicate vocal," Paul continues. "Enter Penelope Isles! They took it away and Lily came up with some killer hooks, we spent a day rearranging the song and Hey Presto! Are You Alive was born. But don't be fooled by the sweetness of the sound, the lyrics have some bite. It's a dog-eat-dog world…"
The new track follows the BBC6 Music playlisted lead single "Dirty Rat," their collaboration with Sleaford Mods, as well as "Ringa Ringa (The Old Pandemic Folk Song)," which features The Mediaeval Baebes ("The duo have transformed a creepy nursery rhyme into a dance floor filler" Evening Standard.) "Are You Alive?" is now the third official single to be released from Orbital's 10th artist album.
Photo credit: Kenny McCracken