Norwegian Duo, KREAM, Releases 'Taped Up Heart' ft. Clara Mae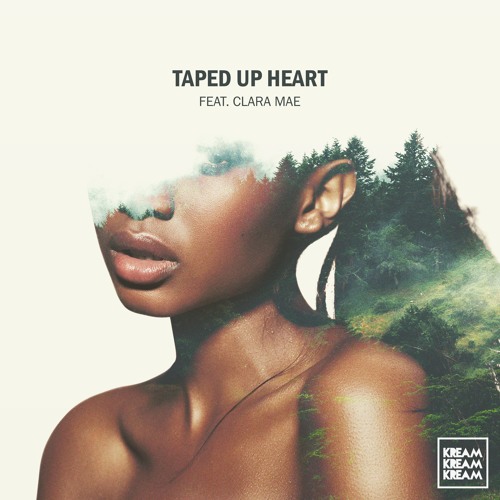 Norwegian duo, KREAM, releases new single for Big Beat Records following success of "Another Life"
As the tropical house revolution continues to dominate the EDM pop scene, Norwegian duo, KREAM, looks to capitalize on the trend with their latest single, "Taped Up Heart," featuring Clara Mae. With a medium tempo reggaeton beat and a vocal chop hook, this laid-back track is very reminiscent of other recently popular records, namely Major Lazer's "Lean On," Drake's "Controlla," and Justin Bieber's "Sorry." Although "Taped Up Heart" may not be groundbreaking in style, make no mistake, this is a very well produced track that will have no trouble finding an audience.
Clara Mae's silky smooth vocals are catchy as hell and will have this song stuck in your head after the very first listen. It's the production of her voice, however, that takes this track to the next level; the vocal layering and overdubbing fills up the arrangement beautifully, while the vocal chopping in the hook is flawless.
These brothers from Bergen have already demonstrated some very high quality production in their most recent releases for Big Beat Records, earning millions of streams on SoundCloud for tracks like "Love You More," "Another Life ft. Mark Ansari," and their remix of Tove Lo's "Talking Body." "Taped Up Heart" moves away from their discography of mostly deep house tracks; the single is refreshing for KREAM fans and demonstrates the duo's versatility. It will be interesting to see what Daniel and Markus Slettebakken have in store for us as they continue to develop their skills. There's no doubt that they'll be looking to follow in the footsteps of fellow Norwegian, Kygo, as they try to become a major player in the EDM scene. 
Check out "Taped Up Heart" ft. Clara Mae via SoundCloud below: