The Nocturnal Times Exclusive Interview: Nick Martin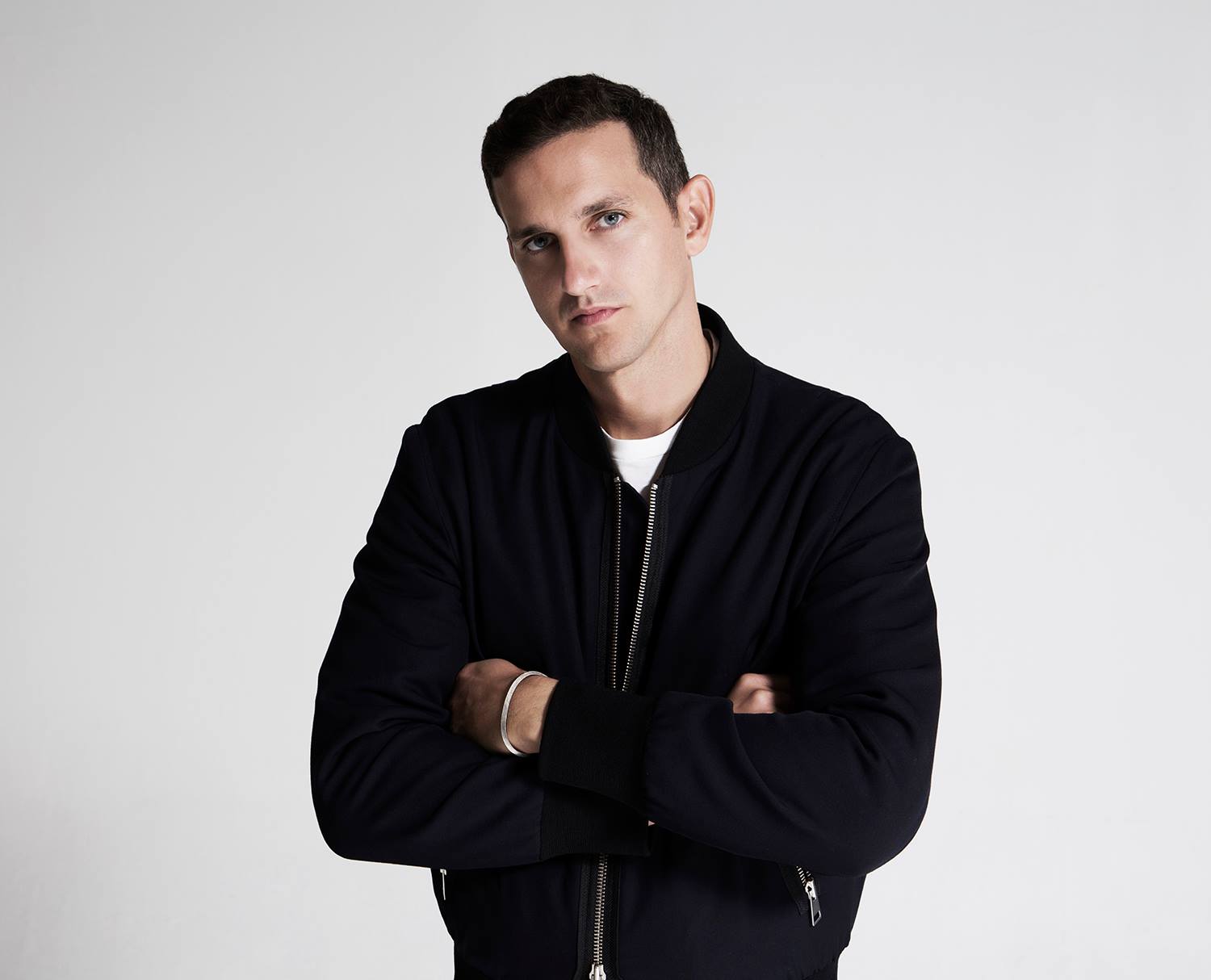 We caught up with DJ and producer Nick Martin following the release of his "Skyline" collaboration with Tigerlily
Hailing from Athens, Greece, breakout DJ and producer, Nick Martin, has been passionate about music for most of his life. It wasn't until this year that the electronic talent exploded onto the scene. From recent single releases, to past gigs at Ushuaia Ibiza with Axwell /\ Ingrosso, and upcoming shows at LIV Miami and Lavo NYC, Nick Martin has only given music enthusiasts a glimpse into his fullest capabilities.
Just this year alone has offered new productions from Martin, such as "Looking For Love" feat. Natt Dunn, and "Reality" feat. Lauren Bennett, which was released with remixed interpretations from Dave Aude, StoneBridge, and Dirty Freqs. On Sept. 16th, Nick Martin released his anticipated single, "Skyline" feat. Tigerlily, on his Investo Music imprint. "Skyline" was released with an accompanying music video, directed by Stephen Lance, which can be viewed below.
The Nocturnal Times: How did you first begin exploring electronic dance music?
Nick Martin: When I was very young I used to sneak out of my house in Greece and go to clubs to listen to music. From there, I learned how to DJ and would never turn down a chance to play. Music has always been a big part of my life!
The Nocturnal Times: Did your upbringing and/or hometown have an impact on your decision to pursue music professionally?
Nick Martin: For sure. In Greece and in all of Europe, summer nights are filled with people going out dancing, singing, and playing live music. It's a party and music is the driving force. I was always surrounded by music and never stopped or will stop listening and learning about music and production.
The Nocturnal Times: Who are some of your biggest musical influences? What artists do you enjoy listening to most outside of dance music?
Nick Martin: Coldplay, U2, Axwell Λ Ingrosso, Avicii, & Guetta.
The Nocturnal Times: What came first for you, DJing or producing? Do you prefer one over the other? Do you feel that all DJs should be producers and all producers be DJs?
Nick Martin: I started as a DJ and then started remixing and producing. I like to challenge myself to try new things. Producing is a constant challenge and music is a never-ending learning curve. I don't know if all DJs should be producers but I can honestly say how important producing is to me personally. I love both producing and DJing equally!
The Nocturnal Times:  You've just released your single "Skyline" with Tigerlily. How did the two of you join forces for the collab? Did you work together on the production digitally or in person?
Nick Martin: Both. We worked together digitally first and then shot the music video and did a show together in Mykonos, Greece. It was seamless and fun. Collaborating has really been a great experience for me and I look forward to more collaborations with all types of artists in the future.
Watch the official "Skyline" music video:

The Nocturnal Times: Which other producers do you have on your radar for upcoming collaborations?
Nick Martin: Hook N Sling.
The Nocturnal Times: Are there any vocalists that you would love to work with in the future, both mainstream singers and/or EDM vocalists?
Nick Martin: So many. I prefer to not say names at this stage, but I can tell you that I have several amazing features in the works.
The Nocturnal Times:  After spending the majority of your summer touring throughout southern Europe alongside Axwell /\ Ingrosso, Hardwell, Nervo, and some of Avicii's final shows, what can you share with readers of The Nocturnal Times about your summertime experiences traveling the globe?
Nick Martin: The experience this summer was beyond words. To be able to play with people whom I have so much respect for and to be part of these great shows is humbling. Although every country and every city are as unique as the experience itself, I am blown away by all the fans and thankful to be able to perform throughout the world for them.
The Nocturnal Times: Which of your career gigs thus far stand out to you as most memorable and why?
Nick Martin: It is hard to pick one. My favorites have been LIV Miami, Marquee Las Vegas, Green Valley Brazil, and Ushuaia Ibiza.
The Nocturnal Times:  What can fans expect from Nick Martin throughout the rest of 2016 and early next year?
Nick Martin: I have USA shows in New York and Miami in October along with radio promotion for "Skyline." Then writing and production sessions in LA. I will be releasing a new single later this year as well. Upcoming shows: Lavo NYC on Oct 6th and LIV Miami Oct 15th.
The Nocturnal Times: Where do you see yourself five years from now?
Nick Martin: I see myself doing exactly what I am doing now except on a larger scale. I love the idea of making music for the world and being able to play live. There is always room for more music in this world.