The Nocturnal Times Exclusive Interview: ECO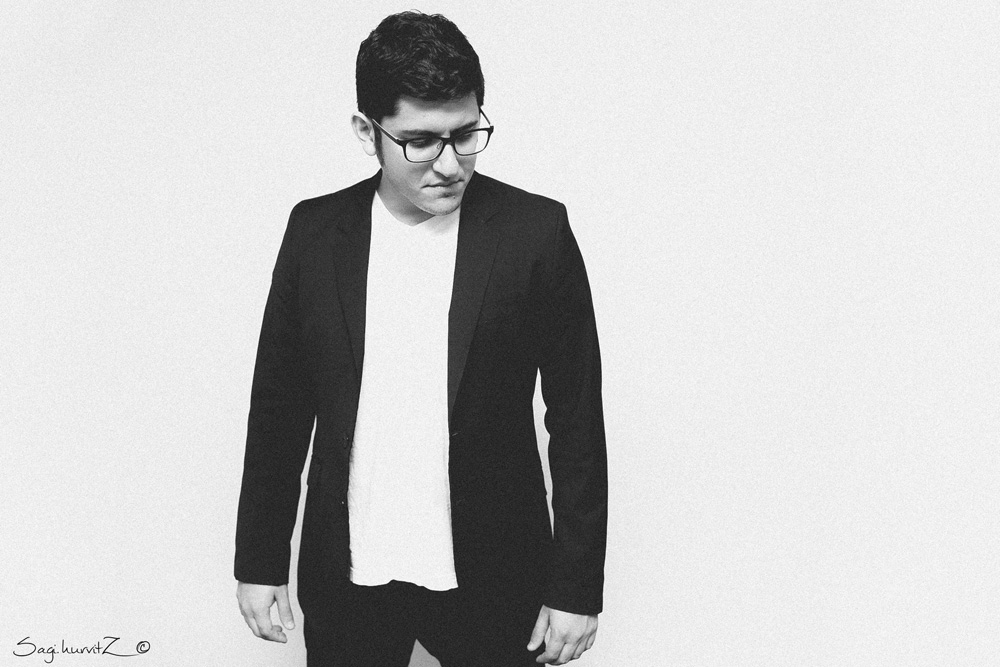 We sat down with ECO following the release of his sophomore album, Wolves, which is out now on Black Hole Recordings

ECO is no stranger to music production and DJing. The New Jersey native has made his much-awaited return with his brand new artist album, Wolves, which is out now through Black Hole Recordings. Wolves, which is the follow-up to his 2011 debut LP, M(you)sic, takes listeners on a journey from start-to-finish.
A rare breed among a sea of monotony, ECO's unique sound offers uplifting tones with an emotional deliverance. We sat down with the multi-faceted producer and DJ to discuss his latest album, Wolves, and the concept behind its release accompanied by a book. We discuss how Marcello began exploring dance music, having creative control as an artist, support from Armin van Buuren and the A State of Trance radio show, and his most memorable gig to date in this Nocturnal Times exclusive interview with ECO.
Nocturnal Times: How and when did you first begin exploring electronic music? Did your upbringing or hometown influence your decision to purse dance music?
ECO: I discovered it around age 14 or 15. I had just bought turntables and a mixer the year before to scratch and play hip hop records, and I went out record-shopping for some new tunes. This store in Hoboken, New Jersey had a pretty good selection all things considering. They had a Carl Cox record prominently displayed, as well as DJ Micro, a local trance/rave DJ; I sampled both and loved them, and those were my first electronic records. I later got into Trance Allstars (Talla 2XLC, ATB, Taucher, etc.), and then the Webster Hall Tranzworld series, and finally, that path led met to DJ Tiesto. I wouldn't say my upbringing influenced my path to dance music, but definitely my area. Erick Morillo, Harry Romero, and some other big house names were all from my town, and the music being played at teen nights in the area was mostly house and hard house, so that definitely kept me interested. Then, being from the New York area, I was able to see some of the best DJs, or hear them on the radio, etc. It was a natural progression for sure.
Nocturnal Times:  Your sophomore album, "Wolves," was released on Oct. 14th through Black Hole Recordings. Can you explain the concept behind your new album, "Wolves?" What sets this apart from an ordinary LP?
ECO: The concept is that, together with the book and the artwork/imagery, I would tell a story about a kid running away from home, and the terror and wonder the kid encounters while in the wilderness. I think just attempting to tell any kind of story in this day and age (where people are focusing less and less attention on albums) sets it apart for sure, and that was my aim.
Nocturnal Times: Do you plan on following a typical single-release format with this album? If so, which tracks from the LP do you plan on releasing as singles?
ECO: Yes, there will be 3-4 singles released, the first of which is now out, "Darkness In The Light". I won't spoil the surprise on which other ones will release as singles though haha… People will go into the singles thinking they've "already heard the track", but so many of the songs on the album start from the breakdown/main melody-onward that I think extended single versions of the tracks will give it a whole other spin and half of the song that hasn't been heard before. Also, the plan is to release the singles with alternate versions and remixes as well, so even though they've heard all the songs before a million times, the singles will take on a life of their own.
Nocturnal Times: Have you already considered approaching fellow artists and colleagues to remix any of the album tracks? If so, who do you have in mind?
ECO: I wasn't thinking much about it actually, but have actually gotten many requests from some of my fellow peers to do remixes, which was a huge compliment and testament to the album. I'm not 100% decided on who though, and would like to keep my ideas a secret for now!
Nocturnal Times: How long did it take for you to complete this project from start to finish?
ECO: Over 3 years, I'll say about 3 and a half years! Although, the basis for a few of the songs may have been started before that, around the preparation for my "M(you)sic" release. What happens many times is that it's not that some songs get scrapped off my album's final selection for lack of quality; sometimes I will just a think a song is not ready and could be absolutely amazing if pushed back and given more time and attention.
Nocturnal Times: In your opinion, what sets "Wolves" apart from any of the other electronic albums released this year?
ECO: You'd have to ask my fans, because I've purposely tuned out of most other electronic music this year!!! haha… I wanted to approach this project with fresh ears, and not trying to emulate anything else, so I think that alone sets it apart from most of what would have come out during this time. I've essentially been producing this album in a bubble. Occasionally I go through promos for the rare 5-6 hour gig in LA or Montreal or NY here and there, but I haven't really followed much dance music this year, trance especially.
Nocturnal Times: Which of the tracks on the new LP would you say holds the most meaning to you personally and why?
ECO: Probably the closing track, "The Lonely Soldier". When I first thought about incorporating guitar into my music, I did it while inspired by one of my favorite rock bands Explosions In The Sky. That was the sound I envisioned trying to mash up with the emotion of progressive trance, and when I finished that track, I realized I accomplished it. That song really tells a story in itself and encapsulates the whole point of the album I think.
Nocturnal Times: "Wolves" takes listeners on an emotional journey, making it apparent that you aren't producing music to appease the masses. What were some of the similarities and differences you found during the creative process between "Wolves" and your debut album, "M(you)sic?"
ECO: I've talked a lot about having "creative control" and free reign by the label Black Hole Recordings. To Armada's credit, with "M(you)sic", I was given much of the same. Both labels were fans of what I bring to the table and both gave me creative control to come up with whatever I wanted to. However, in 2011/2012 while I was writing "M(you)sic", I was at a crossroads in my career. I still had it in my mind that I should shoot for things like global tours and festival gigs and chart success; I was still even pushing myself for DJ Mag voting at that point too! So musically, while Armada didn't really put any shackles on how I should produce, I did have that in the back of my mind: things like, "I should make a big vocal tune!" or "I need the big anthemic melody in this track!", etc. Now I'm 4-5 years older and wiser, and to put it frankly, I don't really give a f**k anymore about a "DJ career". I take that side of things as it comes, and like I said before, I really just produced this album in my own bubble. I wanted to make something that I could finish and still want to listen to myself. So I had zero regard for which songs "would be a hit" or not, and I think it shows.
Listen to Wolves:

Nocturnal Times: This past week, Armin van Buuren included a "Wolves" feature during his A State Of Trance radio show. What can you share with us about this recent ASOT inclusion?
ECO: He's been a long-time supporter and fan of my music, one of the first actually. I reached out personally to the ASOT crew and told them about my album. I said, whether you like it or support it on ASOT or not, I want you guys to have an advance listen to the album, and I really hope you enjoy it. They loved it and were more than happy to push it on the show when the time came. Their continued support has truly been a blessing.
Nocturnal Times: How does it feel to always receive such positive feedback and continued support from a musical icon such as Armin?
ECO: Huge. It cannot be understated how much Armin's support has helped turn millions of people onto my music. Without even just half of the enthusiasm and support he's given me over the years, I'd be another unknown bedroom producer somewhere on SoundCloud and probably not being asked to give this interview, about an album that 10% of my current fans would have heard. There exists an alternate reality where Armin doesn't support my music 10 years ago, and I just kind of fly under the radar making music for myself and my friends and that's it. Luckily, that's not how it all played out this time.
Nocturnal Times: Seeing as though you've got an eclectic and diverse taste in music, who are some musicians you'd love to work with in the future?
ECO: Eclectic is definitely right! These are just some random acts I like at the moment who are not too huge (yet), so who knows if these work out or not haha.. One of these acts is William Ryan Fritch. I did a bootleg of his song "Heavy" and we've been in touch a few times about that remix, he really enjoyed it. I hope to be able to connect with him to potentially work with me on a song or two for the next album. I am also enjoying acts like Adna, Baths, Phoria, but yeah, nothing concrete yet in terms of reaching out to them for collaboration work, or if they'd even be interested. A project for 2017, mayhaps.
Nocturnal Times: As an East Coast native and local favorite, what are some of your favorite nightclubs or venues to play or visit in your hometown?
ECO: I always love playing at Cielo in New York, it feels like home, especially after so many 4, 5, 6 hour sets there. Most of my other favorite venues over the years are sadly gone. That's life in New York the last 10 or so years unfortunately, everything I used to enjoy as far as nightlife or bars or restaurants, most are gone.
Nocturnal Times: What has been the most memorable gig of your career thus far?
ECO: Hands down, it has to be A State Of Trance 450 in New York, at the Roseland Ballroom; not only because of the sheer size of that gig at that early point in my career (a good 6000-7000 people crammed into there?), but that, and I didn't know it at the time, it would be demolished years later. So, it exists now only in my memory, all the parties I enjoyed going to over there, but most importantly, that one night that I felt like I was on top of the world. Every dog has its day…
Nocturnal Times: Do you have any studio routines or rituals that your fans might find surprising?
ECO: I don't think so, although I think fans might be surprised by generally a lot of what I do in the studio. My production process is very haphazard, and unprofessional haha.. I'm not as methodical as I should be, and my music files are structured very sloppily! As an artist, I think I'd really like to grow by paying more attention to detail. I find experimenting a lot of fun, but really tying it all together and cleaning things up on the production and sound end, may be my weakness, if I'm being honest.
Nocturnal Times: Where do you hope to be five years from now?
ECO: Still producing good music, and still designing buildings; with a smile on by face! 🙂
For more information visit thesoundofeco.com. Follow ECO on Facebook, Twitter, and Instagram.