NGHTMRE & SLANDER Drop Highly-Anticipated New Single "Fall Into Me" ft. Dylan Matthew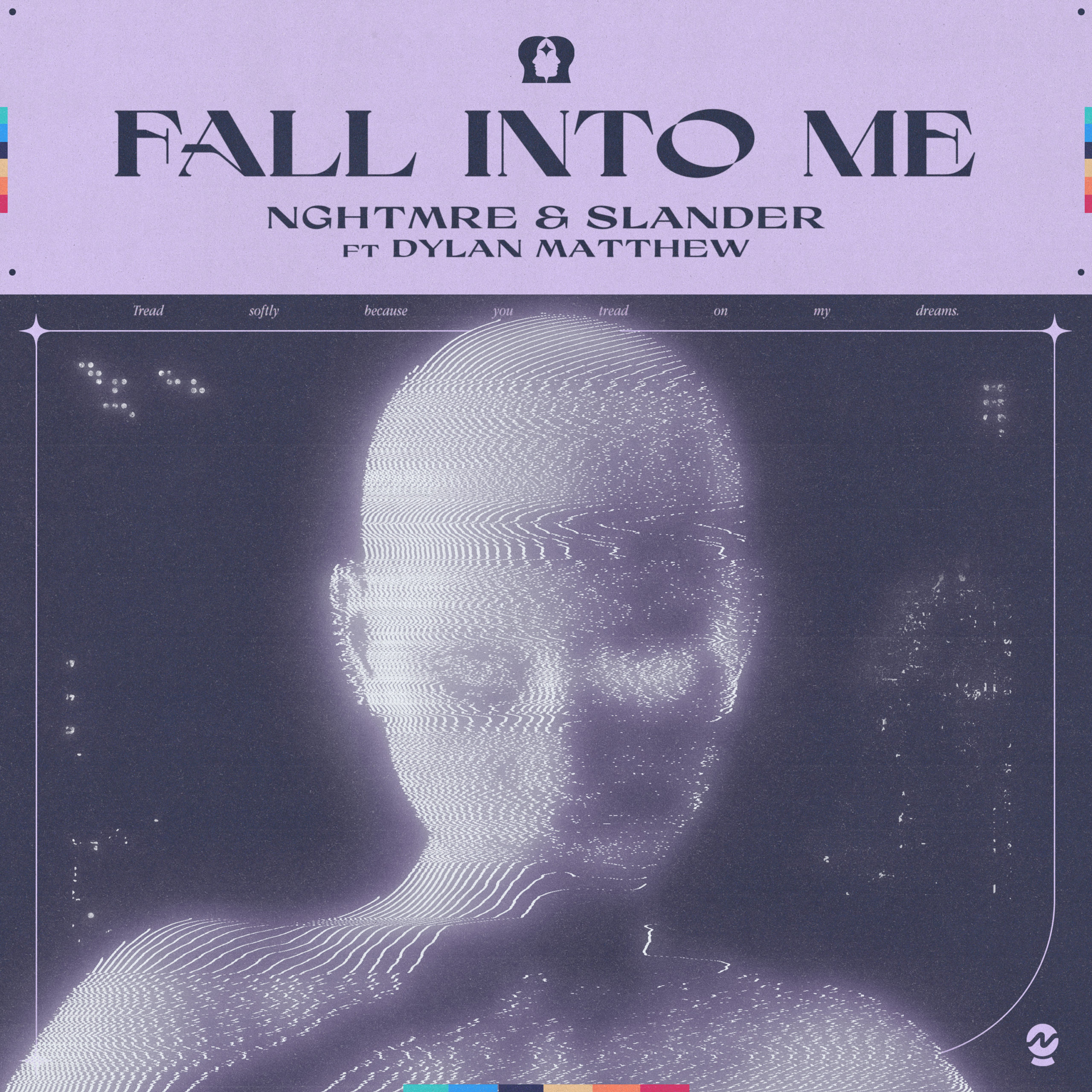 One of dance music fans' favorite collaborators, NGHTMRE and SLANDER have teamed up again to release their new single, "Fall Into Me" featuring Dylan Matthew.
The dynamic and expressive new track is the lead single of NGHTMRE's long-awaited upcoming debut album. The partnership between Dylan Matthew and SLANDER became a worldwide phenomena in 2020 with the remix release of his original acoustic soundtrack "Love is Gone," racking up more than 17 million views on YouTube and millions of streams on Spotify. However, the American singer had yet to work with the iconic productions created by NGHTMRE, endlessly teasing his fans on social media up to the track's release date with small previews of the song. This collaboration is guaranteed to highlight each artists' signatures as well as the extraordinary, newfound relationship between the three.
"Fall Into Me" is a true festival classic, incorporating signature elements from each artist, including NGHTMRE's meticulous production skills and SLANDER's distinctive sounds with the juxtaposition between peaceful piano chords and melodic bass in the background. Adding to this, the powerful vocals from Dylan Matthew strengthens the already mesmerizing beats of this electric new sound as it takes listeners on this passionate journey.
"I started the original drop idea for 'Fall Into Me' just at the beginning of the pandemic in March 2020. It has been one of my favorite unreleased songs for soooo long and I'm insanely happy to be releasing it. We had been wanting to work on new music together so after I wrote the idea, I passed it off to Dylan Matthew and SLANDER. They really elevated it to the next level! Dylan really captured exactly the vibe I wanted for the vocal (not to mention played all the piano for the song as well in one seamless take). SLANDER and I have always loved making melodic bass music, and this feels like the perfect follow up to our fan favorites 'Gud Vibrations' and 'Feelin Gud.'" – NGHTMRE
"We are super excited 'Fall Into Me' is finally coming out! We have been perfecting this song with Tyler and Dylan for a while now, and we are super happy with the final result. Massive shout out to NGHTMRE and Dylan Matthew for being some of our favorite people ever to work on music with. Hope you guys enjoy it as much as we do!" – SLANDER
"'Fall Into Me' lyrically was an idea I had been sitting with for awhile. Having the opportunity to bring this record to life with NGHTMRE and SLANDER was amazing, those guys absolutely nailed the entire production of the track. Hopefully the fans enjoy it as much as we enjoyed making it 🌹" – Dylan Matthew
NGHTMRE and SLANDER have produced numerous hit tracks over the past few years, including "Gud Vibrations" in 2016, which eventually led to the creation of their record label, aptly named, Gud Vibrations. With both artists seen as festival mainstays, it comes as no surprise that they have taken over various festival stages around the world and embarked on their own global tours. From headlining at Ultra Music Festival and multiple EDC festivals, to consistently releasing music, the pair has established themselves as iconic performers. NGHTMRE will be performing at Ultra Music Festival March 25 and then headlining back to back with Peekaboo at MAPS Backlot with Space Laces and more artists providing support. NGHTMRE will then headline his "NGHTMRE: INTO THE DRMVRSE" performance at the iconic Red Rocks Amphitheater April 15 in Morrison, Colorado with support from Kill The Noise, Dimension, Knock2, and Nitepunk. Tickets for those shows and more can be found on his website at https://nghtmre.com/pages/tour.