Monstercat Uncages Two New Brands to Start 2018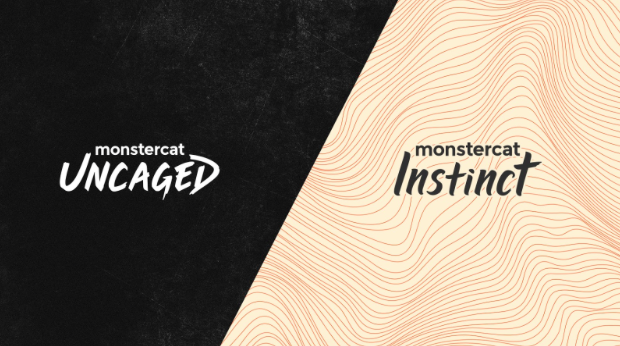 2017 marked another monumental year for Monstercat, one of electronic music's leading and most influential record labels. Now, the Canadian label is ready for heaps of bigger and better successes to take over 2018. Starting off the year with a bang, Monstercat revealed their new chapter for 2018 and it's sure to set the bar high. Monstercat: Uncaged and Monstercat: Instinct are the two new brands that are ready to rally the electronic community worldwide through distinct and imaginative musical creativity.
Dance fans are eager to find every sound, beat, drop and melody they could imagine within these two entities of Monstercat. This breakthrough label has landed one of the most impressive repertoire of artists, so it is only fitting that Uncaged and Instinct are going to absolutely flare up with the endless musical innovation Monstercat is known for. On one end of the spectrum, Uncaged is wired to be the desired plethora of adrenalizing bass fueled music and heavy hitting tracks. Uncaged will do nothing less than live up to its name by not only continuing, but diversifying the sounds that have empowered Monstercat. On the other hand there is Instinct, which is going to be the sick exploration of Monstercat. The pop-infused wing of the label embodies their musical journey and advancement of artists, which will only become more and more iconic in the scene. Instinct's video teaser throws out the all around warm, feel good vibes the brand will unveil, while the teaser for Uncaged is nothing else but hard hitting music and electric nightlife.
Watch the full Uncaged and Instinct video teasers: 
Monstercat: Uncaged is the continued evolution of the music that defined our early years. The combination of live events, bass music, and gaming laid the groundwork for our deep love of electronic music. Uncaged allows us to heighten the focus on these core elements to create a compelling experience for our community. – Mike Darlington
"Monstercat: Instinct represents an important development in the tastes and interests of the Monstercat family. As we've grown, new music, events, and clothing brands inspire us to strive for further innovation. Through an exploration of art, creativity, and beauty. Instinct will develop the unique stories of our artists worldwide." – Mike Darlington, CEO of Monstercat
By creating each of these entities, the Monstercat umbrella is taking elements of their label and evolving their sound into something their fanbase will experience on a new level. These latest additions resonate with assorted tastes along the spectrum of dance music, opening with a release from Instinct by Didrick featuring Adam Young to set its vivacious tone. Jumping onto the Uncaged brand are Gent & Jawns as well as Darren Styles, and this is only the beginning. The kickoff of these exquisite entities is an introduction to 2018 like never before – time to get psyched dance fans!