Miura Keys Makes a Splash in Rendition of Lotus & Gravy's "The Power Of Love" ft. Nicki Minaj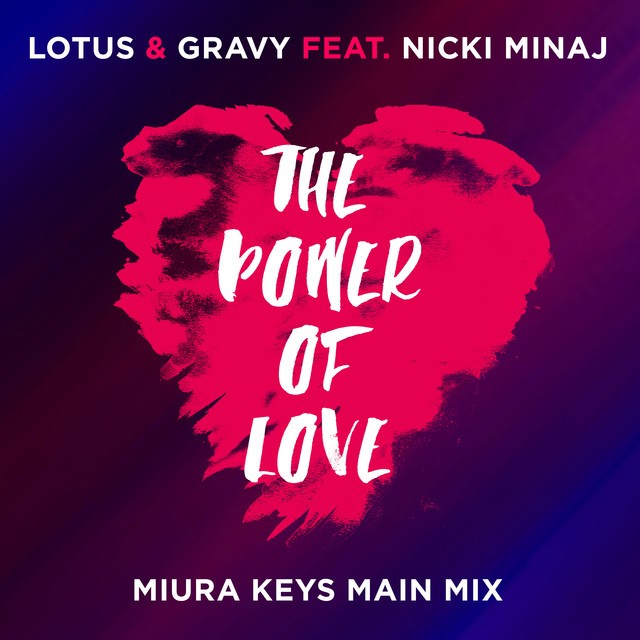 Berlin based collective Miura Keys is making a fierce splash with their remix of Lotus & Gravy's new collaboration single "The Power Of Love" featuring hip-hop all star Nicki Minaj.

The versatility of all artists in this rendition is extremely incredible. All together, the four lively styles from each corner have blended together to create one record that has a little something for everyone's musical tastes. Beginning with the fact it is a derivation from Frankie Goes To Hollywood's "The Power Of Love" 1984 original, the track is bound to have an even larger spin off here. Nicki's charisma breaks through with monumental power (per usual), and takes the thrill of the song to the next level. Miura Keys put quite an adventurous twist into this version – a promising sign of more endearing music to come.

Lotus has seen steadily on the rise since the early days of his career where he teamed up with top rap artist Snoop Dogg in 2016 for "Lift Me Up." Since then, he has released dancefloor favorites like "Champagne On Me" produced with Arlissa and Flo Rida which amassed over 1.3 million Spotify Streams. Now, his collaboration with rapper and actor Gravy on "The Power Of Love" dishes out another diverse side to Lotus' growing repertoire. Gravy is well recognized from his feature on Tupac Shakur's single "Untouchable," and is renowned for playing The Notorious B.I.G in the film Notorious.