Medasin's Debut Album 'Irene' Proves to Be Original & Imaginative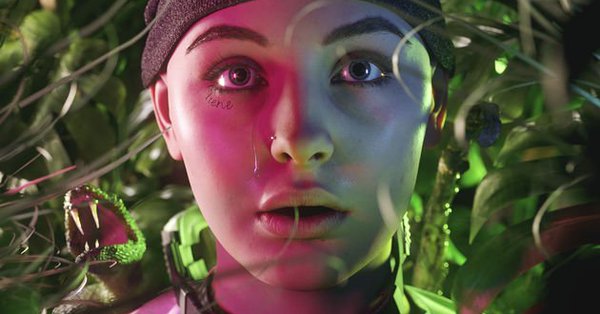 Medasin is one of those producers with a respectable list of remixes and originals, and now he's on another level with his debut album Irene
Shedding a light into the real creative vision and emotions behind their artwork, Medasin's Irene seems to not only ring true to himself, but appeases the masses as he delivers on this nine track piece of art. The battle between corporate supported commercial pop and bangers vs. artist identity and inspiration is raging harder than ever as we are in the later half of 2018. Medasin took a huge risk with this project of Irene and came out on top as it's already reached #1 in the U.S. Electronic charts on iTunes.
About six months ago Medasin released the 3o minute "pre ep ep" with "Irene" the mix on SoundCloud. Containing 16 tracks that surely set the tone of his creative direction, much buzz was surrounding this teaser. Alt:Vision paired up with the promising young producer and came together to release something refreshing for the EDM scene. Nowadays, attempting to veer from the current music and entertainment trends is a risk not too many artists take, both veteran and new. However, as stated by Medasin multiple times, this piece came from the heart. If tracks such as "Ramen" are any representation of the mind and soul of Medasin, you would've thought this blissful up beat track was somewhere everyone would strive to be. Much like the theme of Irene, "Ramen," is smooth, mellow, and equipped with a drop that takes you deeper into the groove.
A familiar track in "Tired," it received the usual progression of instrumental plus lyrics for the official release. Typically, it could be argued that most of the usual "artist releases beats, adds vocalist" detracts from original productions. However, Medasin and team made a great selection of Sophie Meiers matching the melancholy, but really soothing vibe Medasin seems to exude. He proves to be a refreshing counter to 2017's Riddim takeover and ABAB build drop layout most fans seem to stick with.
On top of the recent Irene release, Medasin also has an extended North American tour where he will be making nearly 25 stops announced thus far. Be sure to give Irene a full listen, and catch him at your local music venue for a new type of wave that deserves its own night.