Martin Garrix Triumphs 2018 Winter Olympics Closing Ceremony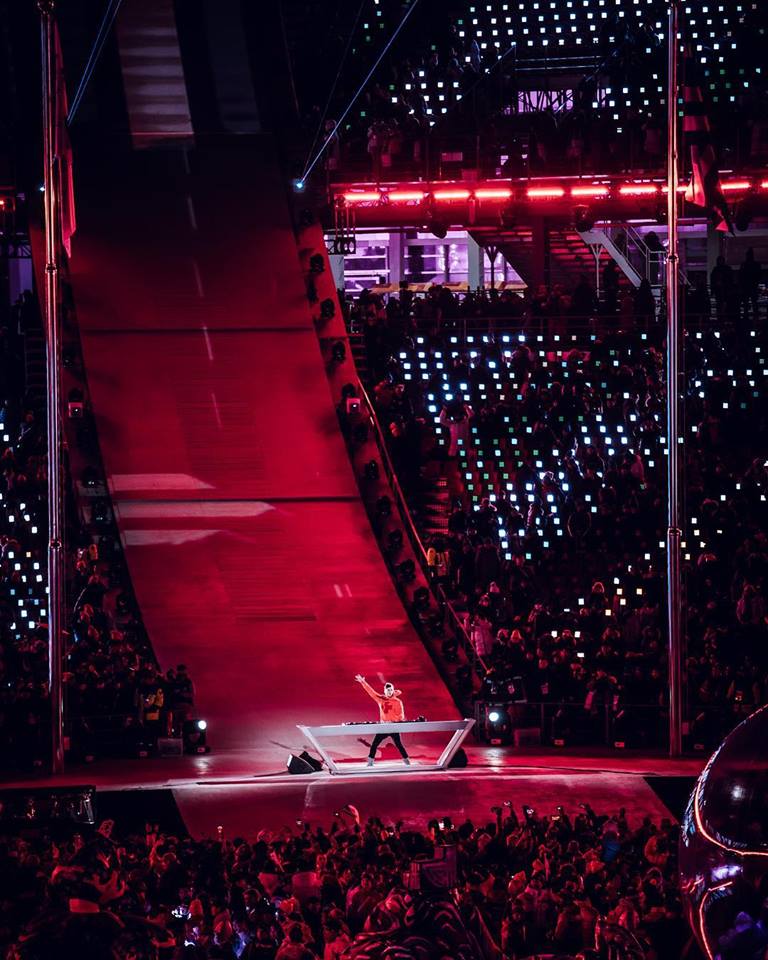 He's held down #1 DJ in the world from DJ Mag's Top 100 for the second year in a row, broke into 2018 with several smash hit singles, and now landed quite possibly one of the most monumental moves of his career. That's right, champion DJ/Producer Martin Garrix officially closed out the 2018 Winter Olympics with a bang in Pyeongchang, South Korea.
After Garrix teased fans worldwide with his Saturday Instagram announcement that he'll be performing at this year's Winter Olympics closing ceremony, the hype built up rapidly and Garrix absolutely nailed his colorful, grandiose and full of life performance on Sunday night. The "Aw" moment of this story really comes from Garrix and legendary Tiesto's influence on his pursuit in the dance industry in the first place.
"I was watching The Olympics in 2004 with Tiesto opening the event which inspired me to do what I do today. Being part of the closing ceremony tomorrow, I can only hope and dream that I can inspire someone the same way he did. Life is crazy." – Martin Garrix
Garrix's performance was nothing short of total electrifying crowd energy and a triumphant end to yet another mega successful Winter Olympics. Centered among the sea of glowing lights and thousands of fans, Garrix opened with "Forever," his most recent collaboration with Matisse & Sadko and continued the show with songs "Together," "Pizza," his new single with David Guetta "Like I Do," and the legendary track that started it all – "Animals." The beaming expression and permanent smile on Garrix's face said it all – this was one of the most unreal moments of his life.
From auras of blue and white lights to non-stop explosions of red multi-colored fireworks, the Pyeongchang Olympic Stadium atmosphere was simply surreal. Martin Garrix's radiant performance surely brought a smile to his mentor Tiesto's face, and undoubtedly inspired aspiring DJs across the globe.