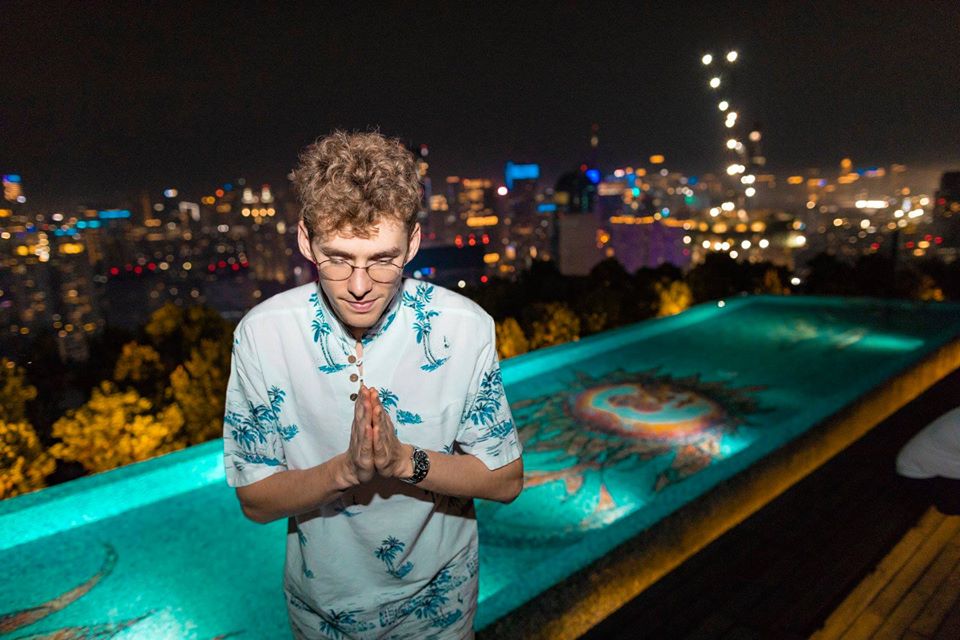 Lost Frequencies Dusts a Golden Touch of Country into "One More Night" ft. Easton Corbin [Interview]
Felix De Laet, better known as Lost Frequencies, is responsible for a wealth of some of electronic's most treasured records. He is the incredible mind behind golden records like "Beautiful Life," "Sun Is Shining," "Crazy," "Beat Of My Heart," his timeless version of "Are You With Me," and dozens more. A presence near and dear to dance enthusiasts' hearts, Lost Frequencies has extended his repertoire to his Found Frequencies label that has already become a close-knit family for those involved. Today, he reveals a new country twist in "One More Night" ft. country gem Easton Corbin, and the song may just be one of the tops of the year.
"I am super excited to share this new track with everybody. Having a collaboration with Easton Corbin is something people might not have expected, but makes so much sense. He was the original singer of 'Are You With Me', so we tried to blend the country and dance world once more into this track. I would also like to give a little shoutout to Terry McBride, with whom I got in contact on Instagram and worked on the first draft of the song. I hope everybody feels the vibe on this one." – Lost Frequencies
Lost Frequencies was the first Belgian artist to secure his first 5 hit singles charting at the #1 spot on the Ultratop official Belgian charts, and this is only the beginning of his impressive career marks. For those who have followed Felix over the years, they are no strangers to the sort of genuine joy and passion he puts forth in his live performances, and the naturally beautiful music he creates time and time again. Experiencing a live Lost Frequencies set remains the epitome of everything dance music represents. From his terrific on-stage energy to his brilliantly-crafted progressions, any moment at a club, festival, beach venue, city-scape or beyond with Lost Frequencies is one of the better ones you'll ever witness – and you'll just have to trust us on that one.
2020 has seen the release of new tracks "Love To Go," a remix bundle of "Love To Go" featuring 9 renditions, a remix of Mathame's original song "Never Give Up," and a handful of other zesty tunes. This weekend, fans around the world are delighted to have Lost Frequencies as part of Tomorrowland Around The World, and we certainly are at the edge of our seats in awaiting our next live show with the one and only. Until then, read on in our exclusive interview below as we caught up with Felix on his label, his first show back in months, new music & more.
Nocturnal Times: Thanks for taking the time to chat with us Felix! Where in the world are you?
Lost Frequencies: Thank you guys! I'm in Brussells at home riding out the COVID situation – we've been keeping busy with lots of releases including a remix package of my single "Love To Go" and I also just did a remix for Mathame who I'm a big fan of, something a little deeper and darker on that track!
Nocturnal Times: We last spoke to you surrounding your set for our World On Pause virtual festival back in May- what a fantastic set! Tell us how your summer has been since then during these slower months?
Lost Frequencies: I'm glad you guys enjoyed it! Yes as you say, It's been slower but I'm grateful to be able to play some one-off, special shows in line with all the necessary safety guidelines, even on a smaller scale for my fans this Summer.
Nocturnal Times: You just played your first festival in Germany after months of quarantine – how great did it feel to be back with a big crowd??
Lost Frequencies: I enjoyed playing the drive-in shows in Bonn (Germany) so much! It was great to see everyone respecting distancing, winding down their car windows and enjoying the music in a social setting – it felt like we had a little normality back, at least for now.
Nocturnal Times: We'd love to dive into talking about your label, Found Frequencies. First of all, congratulations! What would you like to share with readers about where the idea began & how you brought it to life?
Lost Frequencies: I started Found Frequencies to highlight some newer fresher artists and some of my own releases within the scene – I always said that because I first started producing creating newer versions of "Lost tracks" – like on Easton Corbin's 'Are You With Me' – and bringing that to a new audience. So for my label, I want these to become the Found Frequencies and to represent the chapter that followed. I'm super proud of all our releases and I'm excited for what else we have in store in 2020!
Nocturnal Times: We know artists like Oscar House and Funky Fool have been part of Found Frequencies, can you tell us about one or two more artists on the label who you are particularly excited about? What is it about their music that strikes you?
Lost Frequencies: I'm a fan of Mordkey whose track "Dance With Me" we just released – it's cool to have him on board doing some solo tracks as I loved what he did on his remix of "Love To Go", too. We also signed "Wish You'd Love Me" from him late last year and I'd been giving that spins at AMF and lots of events in the Winter. It's slightly deeper house that is still full of energy and goes off in my sets, he's for sure one to watch.
Nocturnal Times: Labels often become like a family to artists. Can you share your long term visions for the label in say, 5 years from now? What would life at Found Frequencies ideally look like for you and its fellow artists?
Lost Frequencies: I agree, and we feel like a family already! When I host my Lost Frequencies & Friends arena at Tomorrowland, for example, I like to invite some of our Found Frequencies family along to play – I hope to cultivate it more as a brand and be able to expand on our live showcases and support new talent for many years.
Nocturnal Times: Let's jump over to upcoming virtual streams – you'll be playing Tomorrowland later this month, very exciting! What do you have planned for viewers? Any special setup / location for your recording?
Lost Frequencies: Well, as you may have seen, it's the first time Tomorrowland has ever done anything like this by going fully online and digital as 'Tomorrowland Around The World', and to be a part of it feels so amazing! The new world will be called Pāpiliōnem for 2020 and we can't say too much as it's all super special and top secret as the first of its kind – but I know myself and a whole host of other artists have some super special surprises and one-of-a-kind sets lined-up. I hope you guys join us!
Nocturnal Times: What new music is in store for the second half of the year? Are there any originals or collaborations you can tell us about yet?
Lost Frequencies: It's been very busy for me with remixes for Ellie Goulding, Major Lazer and a few others but I'm releasing new original music later this month with some more surprises later this Summer – you can keep up to date on my social media to hear everything first!
Nocturnal Times: Which festival / venue / city is at the top of your list to perform at once touring starts up again?
Lost Frequencies: I love playing to my fans all over the world but I'm super excited to take my live show, finally, to London! We had a show planned to take the whole team to Brixton with our full live set up, band, vocalists and everything but with the current situation, we've postponed until December for the time being. London always shows me a great time, and I can't wait to be back on the road and see you guys soon! Stay safe!
Photos Courtesy of Lost Frequencies Facebook