Life In Color, The World's Largest Paint Party, Lands In Tulsa, OK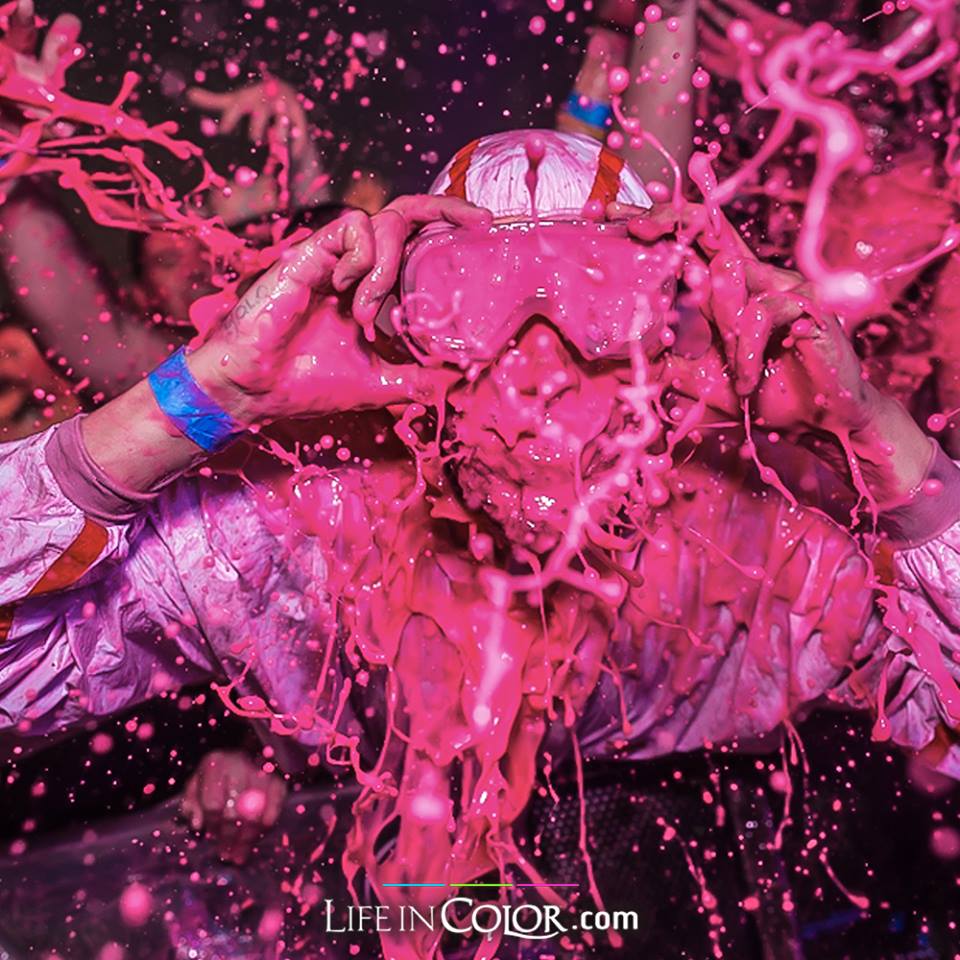 The idea of Life In Color is one that is personally appealing in every way: bright lights, loud music, dancing, tons of bass, and most importantly—thousands of gallons of neon paint. Life In Color hosts massive paint parties all over the world featuring a wide variety of EDM artists, while preaching the message of the P.L.U.R (peace, love, unity, respect) lifestyle and an overall appreciation for life and living in the moment.
Not my first Life In Color experience, I was anticipating its return to the Midwest, which resulted in an incredible experience. Paint, dancing, lights, and music go together in such a beautiful way, and that was showcased very well throughout the event.
This show featured the artist that crafted the LIC anthem, "Big Bang," David Solano, and heavy house kings, DVBBS. Solano definitely built the energy and re-amped the crowd after the hour-long wait from the show's beginning. The crowd anxiously awaiting the first acts beginning, their response was explosive following the first major drop and paint/confetti blast.
Solano knows how to build suspense into his music, while remaining groovy and incorporating massive melodic drops. Following Solano was DVBBS. DVBBS has the ability to build energy at the very beginning of their set and sustain that same energy throughout the entire set. The bass was consistent and made the crowd want to jump around for the entire hour-and-a-half long set. They also incorporated the very first performance of their newest song, "White Clouds."
Attendees returning to Life In Color may have also noticed some changes in the paint used during the event. The reformulation of the paint used is greatly appreciated, as it no longer burns your skin or eyes while drying, and washes off very easily. With that being said, if you're planning on heading to a Life In Color event near you, consider covering your car in trash bags for the drive home!
Life in Color hosts shows all over the world and over the course of the entire year.  To view photos, show dates, media, and more, visit www.lifeincolor.com.
Photo: LifeInColor.com