Las Vegas Halloween Guide: Hakkasan, Omnia Nightclub, Jewel, Announce Weekend Lineups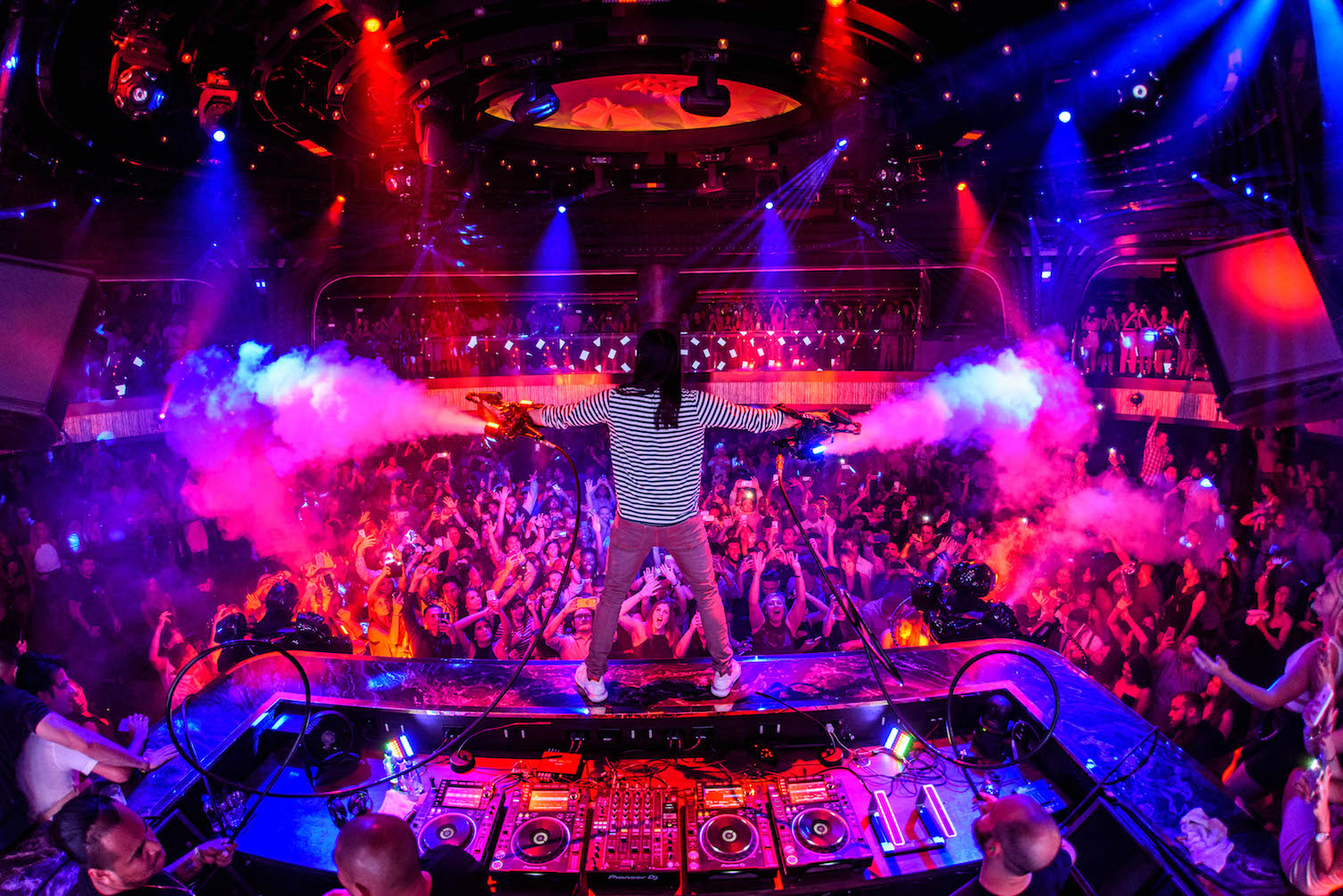 With Halloween weekend just around the corner, everyone is wondering where to go for the most unforgettable experience. Our friends at Hakkasan Group have a packed lineup coming to their Las Vegas venues for the weekend's festivities, and we've got the full listing for your convenience:
JEWEL Nightclub at ARIA Resort & Casino
Starting on Friday, (10/28) the JEWEL Nightclub at the ARIA hotel and casino will be hosting "Onyx," their first ever Halloween weekend celebration. As the name suggests, "Onyx" will be a black on black event, focusing on the dark and mysterious aspects of the night. Kicking off the weekend will be Steve Aoki, who will fly to New Orleans on Saturday and fly back to JEWEL for Monday's Halloween show, featuring a $25k costume contest. On Saturday, the one and only Puff Daddy, a.k.a. P. Diddy, a.k.a. Sean "Diddy" Combs will be in the house for what will definitely be an amazing show.
Tickets available HERE. For more information, visit jewelnightclub.com. Follow Jewel Nightclub on Facebook, Twitter, and Instagram.
OMNIA Nightclub at Caesar's Palace
Lately, OMNIA has been packed with residencies from the world's hottest DJs, leaving EDM fans eager to see who they have in store for this weekend. The production team has transformed the nightclub into a classic opera house for this year's theme, "The Phantom of OMNIA". The Lineup does not disappoint, beginning on Friday (10/28) with Calvin Harris + Generik on the main stage and Sean Perry at the Heart of OMNIA lounge. Saturday (10/29) features Martin Garrix + Julian Jordan on the main stage with DJ Irie at Heart of OMNIA. On Halloween Day, Heart of OMNIA will feature DJ Dash. 
Tickets available: FRIDAY or SATURDAY. For more information, visit omnianightclub.com. Follow Omnia Nightclub on Facebook, Twitter, and Instagram.
Hakkasan Nightclub at MGM Grand Hotel & Casino
Hakkasan's Medieval theme, "Watchers of the Wall," stretches from Thursday (10/27) through Halloween Day. The lineup is frankly absurd, so completely stacked that it really should just speak for itself. Thursday features JAUZ, who has been very busy performing in Las Vegas lately, when he's not headlining major festivals. As one of the hottest young DJs and producers right now, JAUZ certainly will not disappoint. Until recently, Friday was listed as "Special Guest," but now the good people at Hakkasan have rewarded our patience with The Chainsmokers. Saturday features Tiësto + Dzeko & Torres, which seems ridiculous as both artists could headline sold out shows on their own. Saturday will also feature Melo-D at the Ling Ling Club. On Sunday, Hakkasan will welcome Calvin Harris + Generik, coming off of their show at OMNIA, and DJ Turbulence at the Ling Ling Club. On Monday, the Ling Ling Club will feature DJ Phoryez.
Tickets available HERE. For more information, visit hakkasanlv.com. Follow Hakkasan Nightclub on Facebook, Twitter, and Instagram.
1 OAK Nightclub at The Mirage Hotel & Casino
1 OAK Nightclub presents "Hollywood Horror" on Friday (10/28) featuring DJ Karma. On Saturday, guest host Scott Disik will judge a $10,000 sexiest costume contest featuring DJ Gusto.
The Bank Nightclub at Bellagio Resort & Casino
The Bank Nightclub opens Friday (10/28) and Saturday (10/29) with "The Joker's Wild," featuring DJ Que on Friday and DJ CLA on Saturday. Come help break into The Bank with the Joker this weekend.
Featured photo credit: Al Powers