Laidback Luke Kick-Started EDC Week at Light Las Vegas on June 15th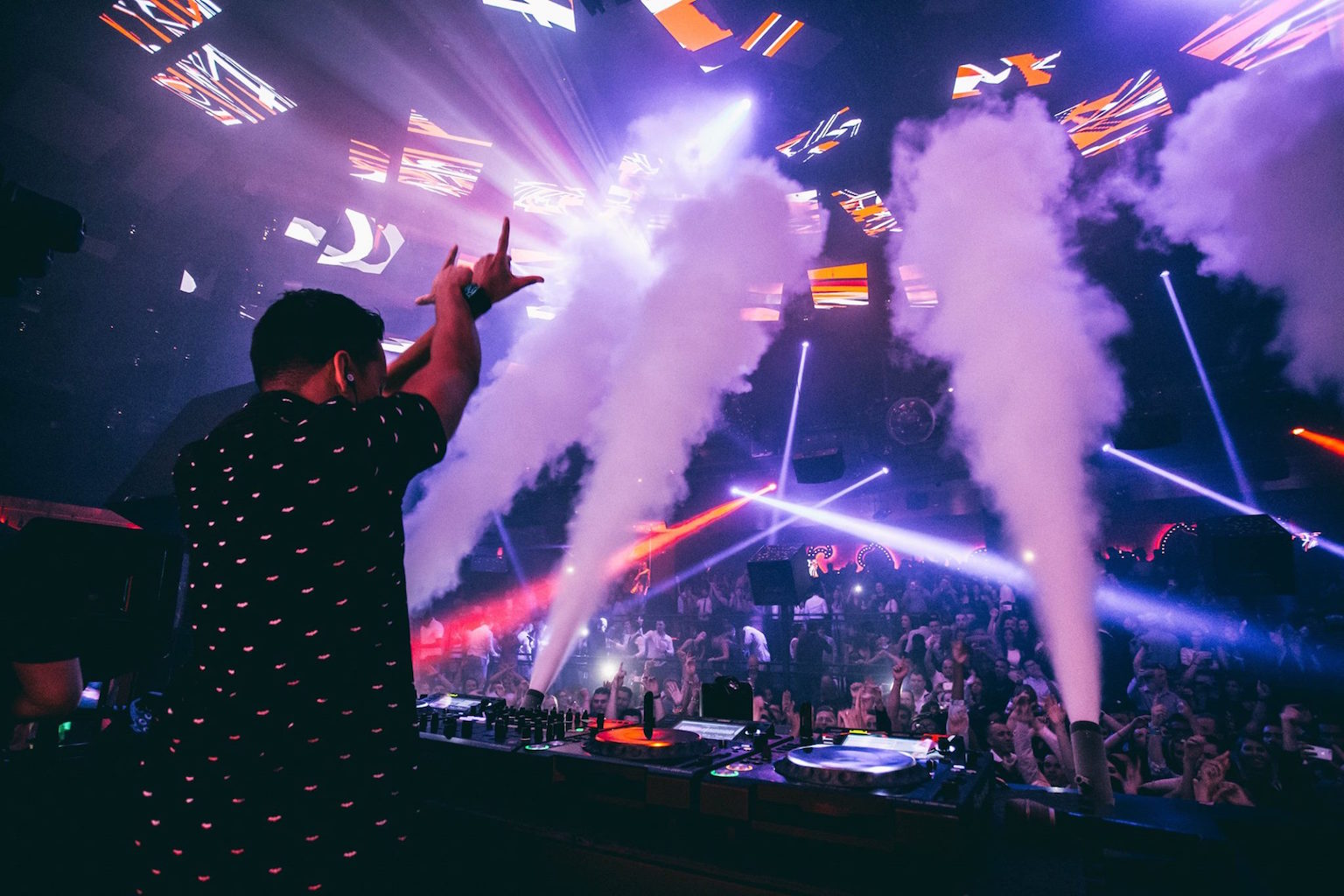 EDC Week is off to a pulsating start as Laidback Luke transformed Light Nightclub into the biggest Wednesday night event in Sin City
The air was already positively buzzing with anticipation from the very start of EDC Week 2016, which is why it should come as no surprise that Laidback Luke provided a high-octane performance at Light Nightclub. The Mandalay Bay nightspot, which is located at the beginning of the Las Vegas Strip, also hosted sets from Claude vonStroke (6/16) and Morgan Page (6/17) in addition to Luke. Laidback Luke also returned to The Light Vegas for Super You&Me on June 18th.
Laidback Luke had the Light Vegas crowd on their toes with his high-energy showcase, which seamlessly—and appeared to be effortlessly—included a combination of Luke's most familiar solo productions, remixes, and mash-ups.
Wall to ceiling screens projected visuals throughout the course of the night. Laidback Luke began at 1am with tracks such as: Ed Sheeran "Sing (Laidback Luke Future House Bootleg);" Laidback Luke feat. Gina Turner  "Bae;" Justin Timberlake "What Goes Around Comes Around (LBL Bootleg);" Martin Solveig's 2013 smash single, "Hello," featuring Dragonette; and Shakedown "At Night."
Never afraid of playing all different types and styles of electronic dance music (EDM), when music lovers have an opportunity to catch Laidback Luke, they definitely should. Always brining something new to the table, Luke is a reminder of how to keep dance music fresh and exciting without losing the creative spark.
The impressive light shows at Light Las Vegas seamlessly accompanied Luke's set, which progressed with familiar tunes such as: DJ Sammy "Heaven (Moska Bootleg);" Kanye West & Rihanna "All Of The Lights (Mata vs. Laidback Luke Edit);" Drake "Up All Night;" MSTRKRFT ft. John Legend "Heartbreaker (Laidback Luke Remix);" and Queen vs Oasis vs Deniz Koyu "Rock You Wonderwall" vs "Tung (Del Pello vs Laidback Luke Edit)."
Laidback Luke's EDC Week showcase at The Light concluded on a strong note with hands-in-the-air and sing-along renditions of Benny Benassi feat. Gary Go "Cinema (Laidback Luke Remix)" and Bastille "Pompeii (Laidback Luke Remix)."
For more information on The Light Vegas, visit thelightvegas.com.
Photo credit: @mandohundreds