Laidback Luke at The Light Vegas at Mandalay Bay Las Vegas on June 15th — EDC Week 2016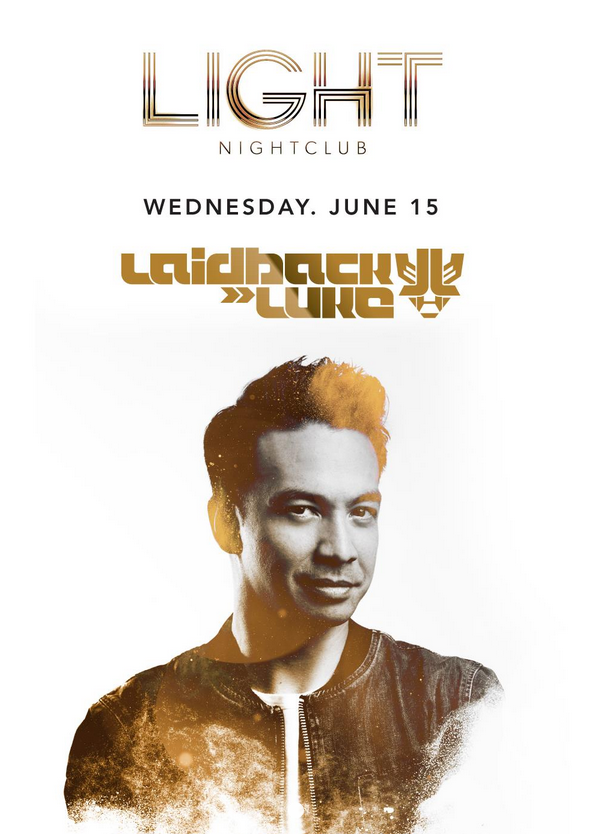 Laidback Luke at The Light Vegas kicks off EDC Week 2016 at Mandalay Bay
The most anticipated week in Vegas will be upon us soon. Bringing DJs from all around the world to cater to every genre and fan base, EDC week in Las Vegas brings us party after party, and some hard decisions to make. On Wednesday night June 15, 2016 you won't want to miss the Mixmash Radio founder, Laidback Luke. Kicking off EDC week at Light Nightclub at Mandalay Bay Las Vegas, international DJ Laidback Luke will put on a show like no other. With sin city vibes and classic Laidback Luke beats, fans will be in for a rocking night.
With the well-known sounds of "Turbulence" with Steve Aoki, "Outer Space", and "Rocking With the Best" the night will not be a quiet one. Prepare to show love for the Filipino-Dutch DJ with his signature hand gesture picturing two back-to-back L's high in the air. Catering to every genre, Laidback Luke knows how to please his crowd. Bringing smiles to faces and a groove to their step fans will "Move to the Sound" all night. Mandalay Bay will provide the perfect environment for the talented and versatile DJ. Previously hosting artists varying from J. Cole to Disclosure the night will be perfect for the wicked style of Laidback Luke.
Tickets for Laidback Luke at The Light Vegas during EDC Week 2016 are available HERE.