Krewella Is Killin' It: 'New World' Tour Rocks Orlando's Venue 578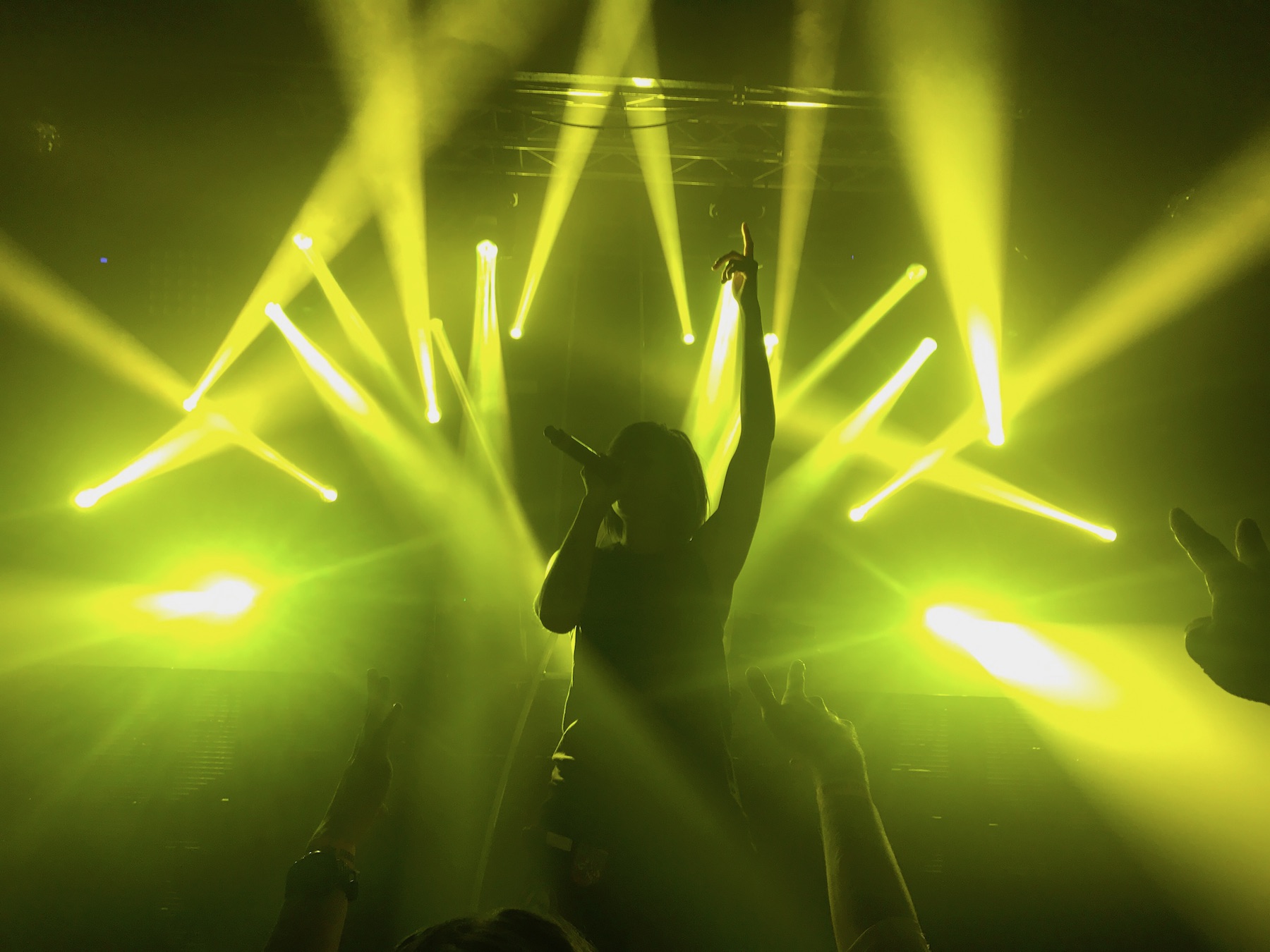 Mayhem ensued this Saturday night in Orlando, Florida as sister powerhouse duo Krewella rocked Venue 578 during their 'New World' Tour.
Proud, Chicago-born sisters Yasmine and Jahan Yousaf have been tearing up the dance music scene with their persistent headbangers and party jams since 2007. Continually priding themselves on pushing boundaries and walking the outskirts of the scene, the inseparable pair has blown fans away with their versatile abilities and misfit lifestyle. Their relentless emotion and tight-knit bond have the ability to hold everyone present in the same moment – something truly powerful and difficult to consistently achieve.
Throwing every ounce of love, passion, and sweat into their music and live performances is one of the ladies' major selling points. Two extremely imaginative, expressive, and talented women, they are able to wrap listeners in with their hardcore attitudes and genuine personalities. As we know they love to 'Get Wet,' which certainly happened throughout the course of their hour and a half long set. Drenched in well-earned sweat, Krewella raged and sang their hearts out in a giant room with all of their beloved fans. The love was surely passed around and the vibes honestly could not have been any better. There was hardly any time to look around at everyone in the surrounding space amidst all the smashing headbanging going on from fans who came to Venue that night ready to rage.
Their set wandered through old soul-striking hits as well as their latest music, featured on New World Pt. 1. From sing-along classics like "Alive" and "Live For The Night" to hard-hitting bangers like "Party Monster," "Killin' It," and "Play Hard," their set hit all the right spots. Also featured were more recent releases including "Team," "Be There," and "TH2C," which are seriously all surefire adds to your party playlists.
The stage design was wild to put it in one word – simple enough yet strong and powerful underneath all of the actually insane colored lights and spiraling lasers above. It mimicked the vibe of songs like "Ring of Fire" with a hot red color that shot all over the venue, lighting up everyone's faces. Jumping and shifting all over the stage, these two had it covered and came without question to throw down hard. Typical antics included popping champagne and crowdsurfing, all a good-hearted way to show they just wanna have fun. With Crankdat leading the way, the night was lined up for success right from the start – he was bordering the line of getting the crowd too hype (if that's even possible) well before Krewella hit the stage.
Just over half way through, the 'New World' tour is hitting stops across the U.S. With select dates supported by Bad Royale, Crankdat, Party Favor, Ray Volpe, Saymyname, Shaun Frank, Sigma, Steven Spence, Unlike Pluto, and Wavedash, there's a wide variety for everyone's liking. The tour follows the release of their EP New World Pt. 1 which arrived in June, and is a precursor to the release of New World Pt. 2, coming soon. New World embodies Krewella's development as musicians as well as embraces all of the positive progression on Earth that has come through diversity. Drawing large inspiration from their half-Pakistani roots, Yasmine and Jahan wanted to showcase how their multi-cultural upbringing has been a largely influential factor in the way they make music.
Regarding being halfway underway with the tour, Yasmine expressed via Instagram:
…Every night i get to lose myself on stage in the company of so many amazing humans – many who came to let go of shit they're hanging on to or face shit that they've been running from. thank u for trusting us with your time & energy. thank u for telling us about what pains you, lights you up, & gets you through the day. thank u for dancing & sweating ur fucking asses off💦 to the girl who got broken up with the morning of our Denver show & came anyways, thank u for letting me just hold you while u cried. to the dude in Seattle who was really nervous to talk but told us anyways about how we're the reason he got into making music, i'm fucking honored & thank u. to the bro who gestured cunnilingus at me the whole set in St. Louis, my dawg u gotta learn some respect for ladies so fuk u🖕🏽& thx for coming. to all my people who have met their best friends or significant others thru our music & u come out to shows like the cute asses y'all are thank uuu👼🏻 to anyone who's driven 2…7…even 12+ hours to see us😵 THANK YOU. thank u all so fucking much. if u can't tell, i'm obsessed with this tour. i hope to see u all in the New World 🌎
Photos: Caroline O'Keefe