Journey to Wynwood Through A Bass Odyssey with Adventure Club, Borgore & More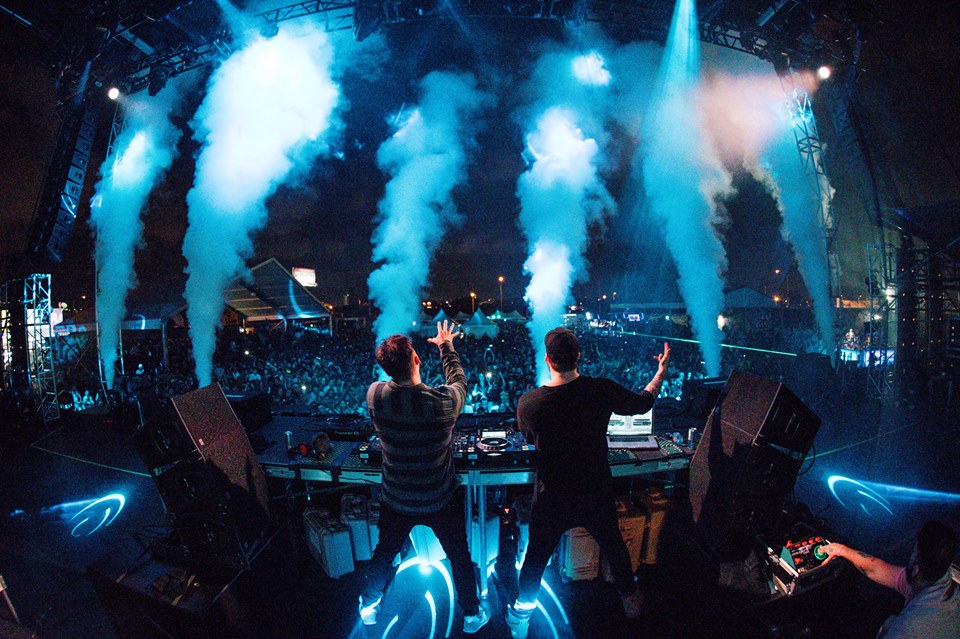 As we reflect on some of our most memorable shows during Miami Music Week 2018, we most certainly cannot forget the mayhem that was Bass Odyssey. Hosted at Wynwood's famous RC Cola Plant on Saturday, March 24th, the explosive expedition left us adrenalized and begging for more.
It comes as no surprise that on the eve of the third and final day of Ultra's 20th Anniversary show, bassheads flocked to Wynwood in search of a place to blow off steam and continue the party with their friends into the after hours. With a stacked and heavy lineup, Adventure Club embarked on this journey with friends Borgore, Kayzo, and Snails to shatter the weekend.
Walking up to the RC Cola Plant you could hear the bass blasting out beyond the venue from far away. Once inside, it was no different as the night kicked off with Kayzo, Snails, and Borgore. The immense power and dominative force booming through the RC Cola Plant's speakers was unrivaled for sure. Leighton and Christian, together known as Adventure Club consistently bring the heat and shake the crowd with their relentless bass-heavy drops and relatable lyrics. Stemming from their pop-punk roots, they so easily touch the audience and bond with fans as many of us also grew up listening to alternative, hardcore, and heavy metal groups. Their true ability to bridge genre gaps and take fans on a wild ride with each and every live performance remains to be unparalleled.
The guys took us on an emotional journey home with fan favorites like "Limitless" featuring Delaney Jane, "Crash 2.0" with DallasK, and their sensational remix of Foxes – "Youth." Beneath a sea of vibrant bouncing lasers, the ground was filled with bassheads and devoted fans all night long. Packed with fans yet (thankfully) with enough space to comfortably rage the night away, the RC Cola Plant was the perfect location for this wild shindig. Of course we needed space to open up the mosh pits and let loose, which no doubt went away and returned back for more throughout the evening.
It was quite the Saturday after party and we wouldn't have had it any other way! The perfect warm-up to the last day of Ultra and yet another MMW, this show, (as typical from Adventure Club) was one of the most enjoyable and infectious of the entire week.