Jarod Glawe Drops Mesmerizing New Single "Belong To You" ft. Robin Vane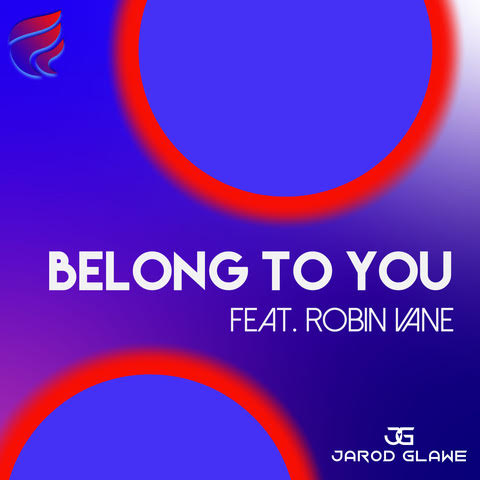 Jarod Glawe returns with his latest original single titled, "Belong to You" featuring vocalist Robin Vane. "Belong to You" is out now via Jarod's new label, Blu Ember Music, and can be streamed now on all streaming platforms.
"Belong To You" marks Jarod's fourth release of 2021 and follows up on his most recent single, "Miss Your Love." "Belong To You" is a stunning melodic dance track that fully showcases Jarod's musical prowess and versatility as a producer.  The uplifting and emotive single features a mid-tempo melody accompanied by soft piano chords, warm synths, and guides the audience on an intimate listening journey. Vocalist Robin Vane (known for his collaboration on Armin van Buuren's single "Worlds") heavenly vocals add depth and emotion to the track. This dreamy track with its heartfelt lyricism is what we need as the world opens regains a sense of normalcy and sure to resonate with the audience. 
"'Belong to You' is a track I have been looking forward to releasing for quite some time. While I usually write my own lyrics on tracks, Robin had already written this song, and I basically collaborated to produce the instrumental and vision behind it. Robin's vocals on this record are fantastic, once I heard it, I knew I had to help create this song. I always try to feature emotional and powerful vocals on my tracks, and I think this is the perfect example. I had recently heard of Robin from his collaboration with Armin Van Buuren, and things came together so nicely. He is a fantastic person to work with as well. The track has even more meaning to me as well, because I have chosen it as my first release on my own label, Blu Ember Music, partnered with Blu Dot Studios and Sony The Orchard. I always love tracks that have a universal message, and love is something that every human has some sort of experience with, whether it be good or bad. I feel like the track overall can have a different meaning to every listener, and I hope that my production behind the vocal did it justice." – Jarod Glawe