Jarod Glawe Drops Brand-New Single, "Tonight" ft. Emma Remelle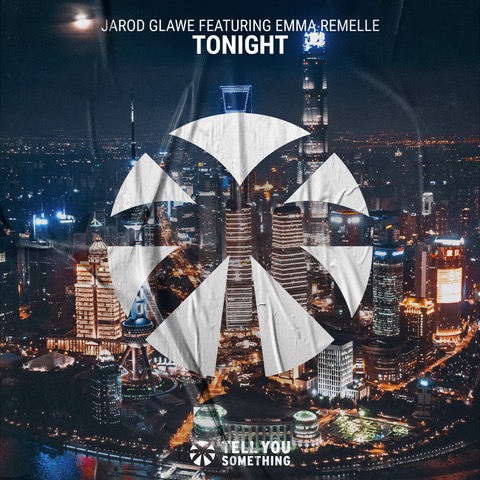 One of dance music's newest breakout artists, U.S. based Producer/DJ Jarod Glawe returns delivering his newest original single titled, "Tonight" featuring vocalist Emma Remelle. "Tonight" marks Jarod Glawe's first release of 2021 via Tell You Something records, a division of Black Hole Recordings.
"Tonight" is an uplifting electro gem jammed pack with feel-good melodies and tantalizing vocals. From the atmospheric introduction, the uplifting build to the euphoric high energy drop – "Tonight" is an enticing mix of pop and house music made to be heard on the dancefloors! "Tonight" showcases Jarod Glawe's talented production skills and marks his transition as an artist away from pop/future bass music to more traditional four to the floor tracks. Guaranteed to hit you straight in the feels, "Tonight" will have you reminiscing of your favorite festival nights.
"'Tonight' has been one of my favorite collaborations to date. There was something extra special about this track to me. I had the majority of the instrumental production actually done before I showed it to Emma, and then she wrote on top of it. Emma is such a talented vocalist, so I always know that regardless of what I send her, I am going to get a powerful and emotional vocal performance every time. Personally, this track represents a change for me in my career as a producer/DJ as it is a major turn in my sound and transition from making more pop/future-bass music to more traditional four to the floor records. As an artist, taking a risk and transitioning/further discovering your sound is necessary to reaching your full potential. When I listen to the track, the overall vibe, emotion, production choices, etc. made me realize this sound best represents who I am, and what I want the listener to feel." – Jarod Glawe