Insomniac Announces First Ever Bassrush Tour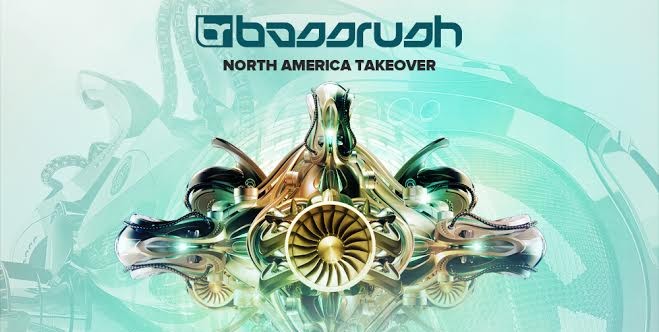 Industry leaders Insomniac Events has announced the induction of the first ever Bassrush Tour, which is slated to include an eclectic mix of electronic dance music artists. The debut Bassrush Tour will incorporate live performances from 12th Planet, LOUDPVCK, and Kove in May and June.
Originating in the Los Angeles drum & bass scene, Bassrush has developed into a worldwide phenomenon. Previously hosting stages at major Insomniac events including Electric Daisy Carnival, Nocturnal Wonderland, and Escape From Wonderland, the traveling Bassrush event will take the global brand to a city near you.
Making stops in Detroit, Toronto, Boston, New York, Washington DC, Austin, Dallas, Denver, Phoenix, and San Diego, among other cities, Bassrush will deliver authentic world-class talent with its signature bass party atmosphere to various venues across North America.
Tickets are available on Thursday, April 16th at 12 p.m. PDT/ 3 p.m. EST. For more information and to purchase tickets, visit bassrushtakeover.com.
Bassrush Tour Dates:
Date:               Venue:                                    City:
May 21st         Majestic                                   Detroit, MI
May 22nd        Tattoo                                      Toronto, ON
May 23rd         House of Blues                       Boston, MA
May 24th         EDC                                        New York *
May 29th         The National                            Richmond
May 30th         9:30 Club                                 Washington, DC
June 4th          Alamo City Music Hall            San Antonio
June 5th          Vulcan                                     Austin
June 6th          Lizard Lounge                         Dallas
June 10th        Beta                                         Denver
June 11th        El Rey                                     Albuquerque
June 12th        Alamo Theater                        El Paso
June 13th        Press Room                            Phoenix
June 18th        Bssmnt                                    San Diego
*additional artists to be announced