Ilan Bluestone Announces Debut LP, 'Scars,' via Anjunabeats With Accompanying Album Tour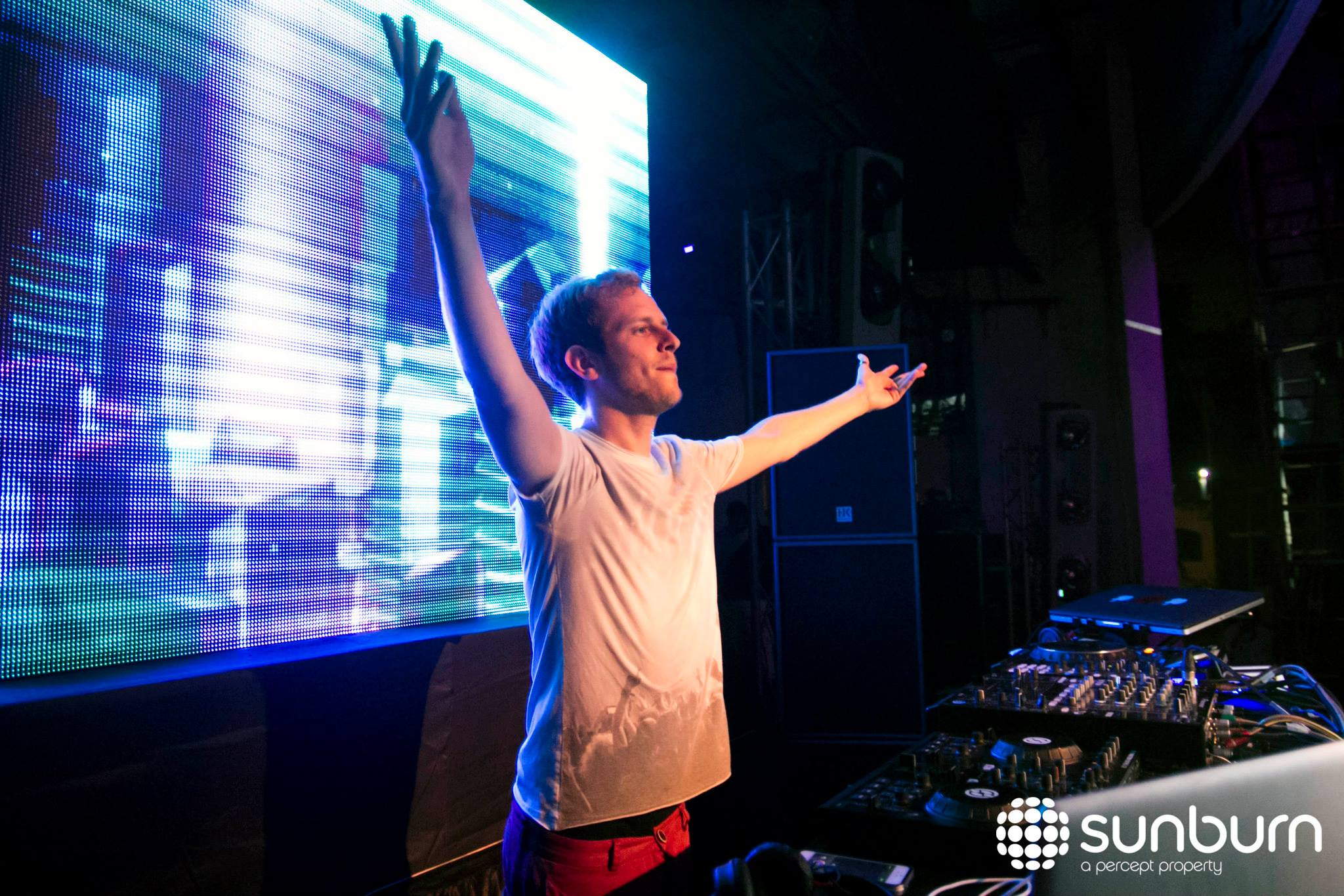 Anjuna-family member, ilan Bluestone, has announced the release of his debut studio album, Scars, which will be released this year through Anjunabeats.
The lead single from the LP of the same name, "Scars," features vocals from Giuseppe De Luca. As the follow-up to their successful first project, "Bigger Than Love" (2016), and this year's "Frozen Ground," their joining forces once again was inevitable for Bluestone's studio debut. As the leading single, "Scars" presents itself as a mystical treasure that fuses some of ilan's signature melodic sounds with deep, dubby breaks. De Luca's soothing vocals suit ilan's stellar production quality, which is apparent in each of their joint collaborations.
According to ilan, "Giuseppe and [ilan] started with a blank canvas for this one. [ilan] laid down some chords in the studio and Giuseppe spent some time writing lyrics with [ilan] in California. The style change happened fairly organically, there's a lot of power in the words he wrote and [ilan] wanted the drama of the music to reflect that." Bluestone adds, "[he's] always tried to make music that leaves an impression on [his] fans and that was the inspiration for the record and ultimately the album".
Listen to Ilan Bluestone "Scars" feat. Giuseppe De Luca, here:

From Madison Square Garden, Wembley Arena, Red Rocks, and nightclubs and music festivals across the world, ilan Bluestone has shot to the top of many people's lists as a top DJ and producer. It's not just the dance music community who's crazy for ilan Bluestone. He's also become one of Above & Beyond's favorite acts, joining them and their label showcases across the globe.
ilan Bluestone's Scars LP will be available this fall through Anjunabeats.
ILAN BLUESTONE 'SCARS' ALBUM TOUR DATES
Jun 24th Escapade Music Festival, Ottawa, ON, Canada
Jul 15th The Observatory, Santa Ana, CA, USA
Aug 5th Electronic Family, Den Bosch, Netherlands
Aug 10th Cream Amnesia, Ibiza
Aug 26th Creamfields, Liverpool, UK
Aug 27th SW4, London, UK
Sep 22nd Stereo Live, Houston, TX, USA
Sep 23rd Stereo Live, Dallas, TX, USA
Sep 29th Club Space (The Terrace), Miami, FL, USA
Sep 30th Gilt, Orlando, FL, USA
Oct 5th Soundcheck, Washington, DC, USA
Oct 6th Rumor, Philadelphia, PA, USA
Oct 7th Ritz, Tampa, FL, USA
Oct 20th Danforth Music Hall, Toronto, ON, Canada
Nov 3rd The Mid, Chicago, IL, USA
Nov 4th Rev, Minneapolis, IL, USA
Nov 22nd Kingdom, Austin, TX, USA