Global Dub Festival 2015 Hits Red Rocks in Denver on May 15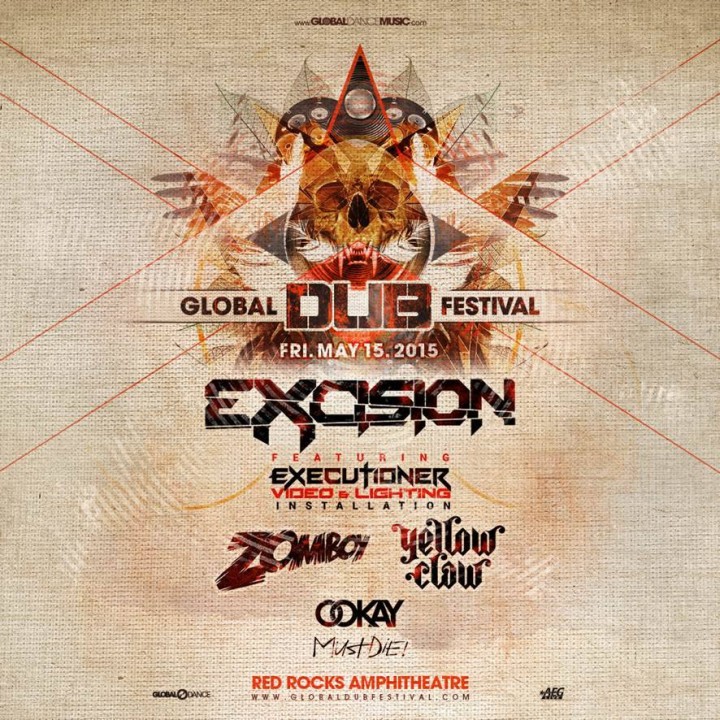 Returning to Colorado for its fourth consecutive year, Global Dub Festival 2015 promises to bring the bass back to one of the most beautiful and renowned venues in the world.
AEG Live and Global Dance recently announced the fourth annual Global Dub Festival at the famous Red Rocks Amphitheater on Friday, May 15, 2015. For the last three years, Global Dub festival has sold out this beautiful amphitheater with the biggest electronic dance music festival to come through the Rocky Mountains.
This year promises to be bigger, badder, and bassier than ever before. This year's headliner, Excision, will feature the Execution Video & Lighting installation, which inevitably means there will be no lack of bass or lights. Other acts included on the bill at this year's Global Dub Festival include Zomboy, Yellow Claw, Ookay, and Must Die.
General admission tickets for Global Dub Festival are available starting at $45 and VIP for $75, while supplies last. Tickets can be purchased at http://www.axs.com/events/256144/global-dub-festival-excision-tickets.