Fedde Le Grand Sheds Light on His Music Career [Interview]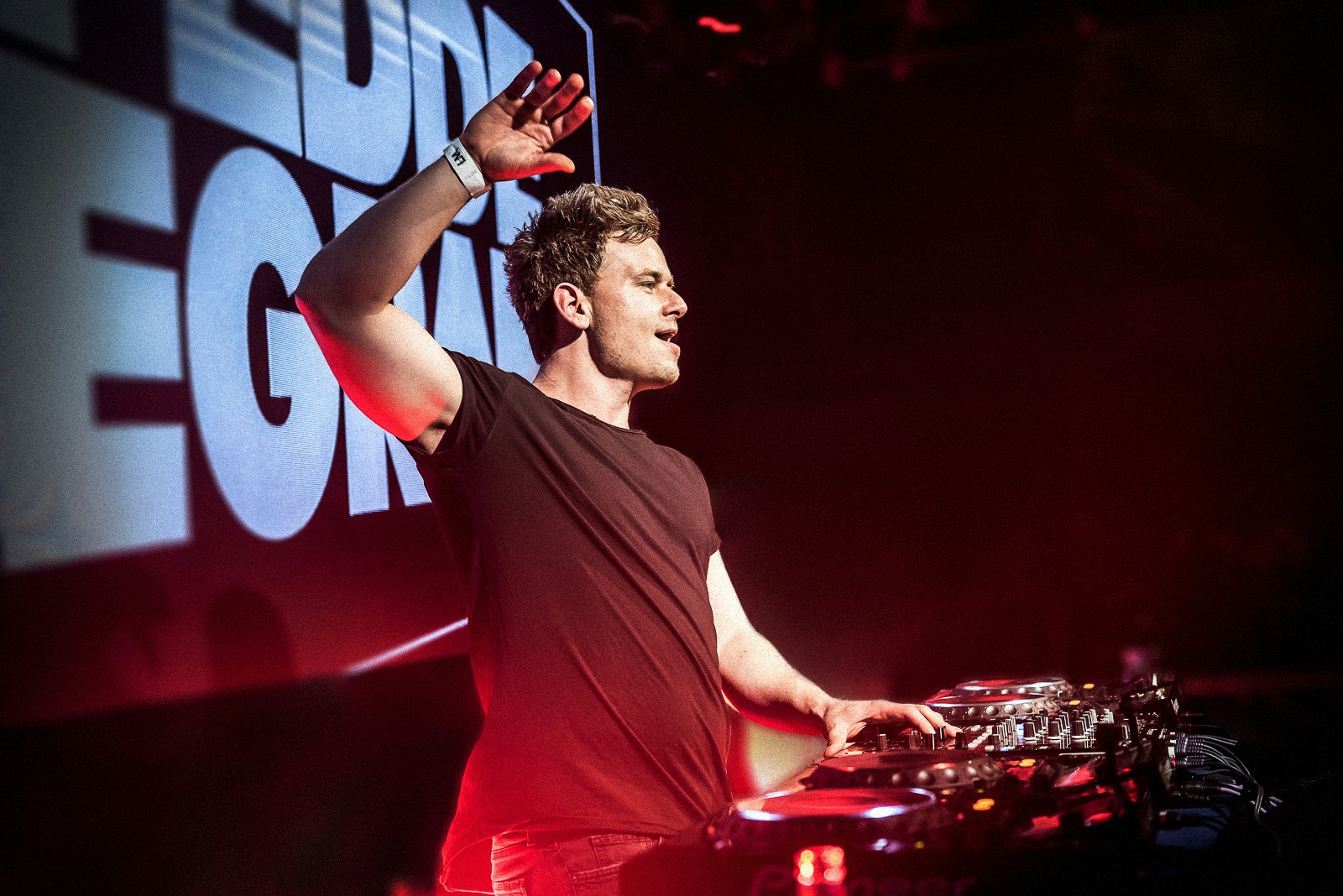 During his stop in the city that never sleeps, we got the chance to sit down and speak to renowned Dutch house DJ and producer Fedde Le Grand. Since his early professional upbringing back in the early 2000s, Fedde Le Grand has exploited some of the most highly-recognized electronic dance music hits worldwide. Excited to be playing at Schimanski, one of the hottest dance clubs in Brooklyn's most prestigious nightlife neighborhoods, Fedde Le Grand speaks up about his astounding music career development, what it's like to tour the world as a producer, as well as about a few projects that are currently in the works. After taking over The Nocturnal Times' Instagram, we caught up with Fedde before he took his place behind the decks last week.
To get those pre-show jitters out, here's what we discussed with Fedde Le Grand one-on-one in this exclusive Q&A:
The Nocturnal Times: You've played in the city quite a few times over the years, do you have any expectations for this specific New York City/Brooklyn crowd tonight? What are you looking forward to the most about tonight and your return to NYC?
Fedde Le Grand: This is only my second time playing at Schimanski, but yeah I've been coming here for about 12 years or so and to be honest New York has always been good to me. I love coming out here. I love that the scene here is more underground, and its great cause it gives me the ability to be completely open and free with how I choose to perform throughout the set knowing people are there simply for the music.
The Nocturnal Times: Are there any new surprise tracks or remixes that we should expect to hear tonight?
Fedde Le Grand: No, there are no new remixes or anything but there are three new tracks that I'll actually be debuting tonight. We're still sorting out their official releases but you'll all get to hear them live for the first time here tonight.
The Nocturnal Times: In regards to your achievements as an aspiring music artist, what inspired you to take the initiative and follow your dream to become a music producer?
Fedde Le Grand: To be honest I think I was just naive enough but also realistic enough at the same time to pursue it. I would've never thought I would actually start this and make it this far, but having that mindset got me to where I am now. You do have to be realistic in the sense that you know what your strengths are and what type of creativity you want to bring to the table to stand out. Once you're in the game that's one thing, but to keep playing it and sustaining your role in it is another. I decided to just do it and I did it, and I'm still going.
The Nocturnal Times: You're one of the most renowned DJ's in the electronic music world today, with extreme international recognition. How does it feel to come as far as you have?
Fedde Le Grand: It feels amazing yet unreal. I still keep shooting for the stars though. That's the great thing about music, there's always a new goal to achieve and something new to chase. It's important to stay hungry and keep reaching your goals even if you are highly recognized in the game. I try to pursue things just outside my reach, always focusing on what's next and what I can do to be even greater than I am in the now. It's what motivates me to keep going.
The Nocturnal Times: Most artists in the industry have a self-made stage name/persona, yet your DJ name is your actual given birth name. What made you decide to be recognized as your true self ?
Fedde Le Grand: That's a great question. Sometimes I look back and it actually might have been easier to have created a stage name for myself because using your real name to get personal things done can be tricky when you're famous. I think I couldn't decide what my creative producer name should be, nothing ever came to mind because it was really me making my music. I thought to myself that my name is actually not too bad and that it's quite different, so why not keep it as my artist name as well.
The Nocturnal Times: With a name as big as yours constantly being booked at grand music events and festivals like Ultra, Amsterdam Dance Event, Tomorrowland, and many others, how does it feel to constantly look down at those massive crowds dancing their lives away to your music over the years?
Fedde Le Grand: To be honest it actually adds some pressure into my performance. You're somewhere for the 10th time or so and I actually feel more pressure to deliver because I know the expectations are so high at these big events. I would truly hate to disappoint my fans who came a long way to see me perform, they're what's most important to me in the end. It brings me a lot of energy and raises my spirits, but to this day seeing that many people still makes me feel a bit nervous and like I need to be really focused on my outcome.
The Nocturnal Times: Comparing performances as tremendous as those to more intimate ones like the one you're about to play here tonight at Schimasnki, do you feel more connected to your fans in some ways at smaller shows like this?
Fedde Le Grand: Yeah, definitely. In a way you do have to work harder in a smaller setting like this one because let's say 15 people leave a venue like this in comparison to 15 people leaving a festival, you begin to question your performance. You have to keep your eye on the ball and feel out the energy of that specific crowd. It's crazy how different the vibe is at a festival than at my smaller shows. It's great seeing the smiles on everyone's faces up close at the smaller locations.
The Nocturnal Times: As a professional DJ, you travel a lot internationally for your tours and show bookings. Would you say that the energy of the crowds you play to changes depending on what portion of the world you're performing at?
Fedde Le Grand: The funny thing is I think that for a while it felt pretty much the same throughout the world when I first started this whole thing. Everything was different back then in terms of music and how listeners got access to different genres and new tracks. For a while everything felt the same, but now there's so much different music out there that everywhere you go there's something unique to expect. It definitely varies depending on where I'm performing because certain countries hear of tracks that others don't or they like certain sounds more than others, so the vibe is always different. The great thing though is that dance music is international, and any culture can fall in love with it.
The Nocturnal Times: In regards to any future endeavors, are there any projects currently in the works that we should know about?
Fedde Le Grand: I shouldn't share too much… but let's just say that I'm currently working on two collaborations with two fantastic Dutch DJs and on another collaboration with a talented Canadian act, but that's all I'm allowed to say for now!